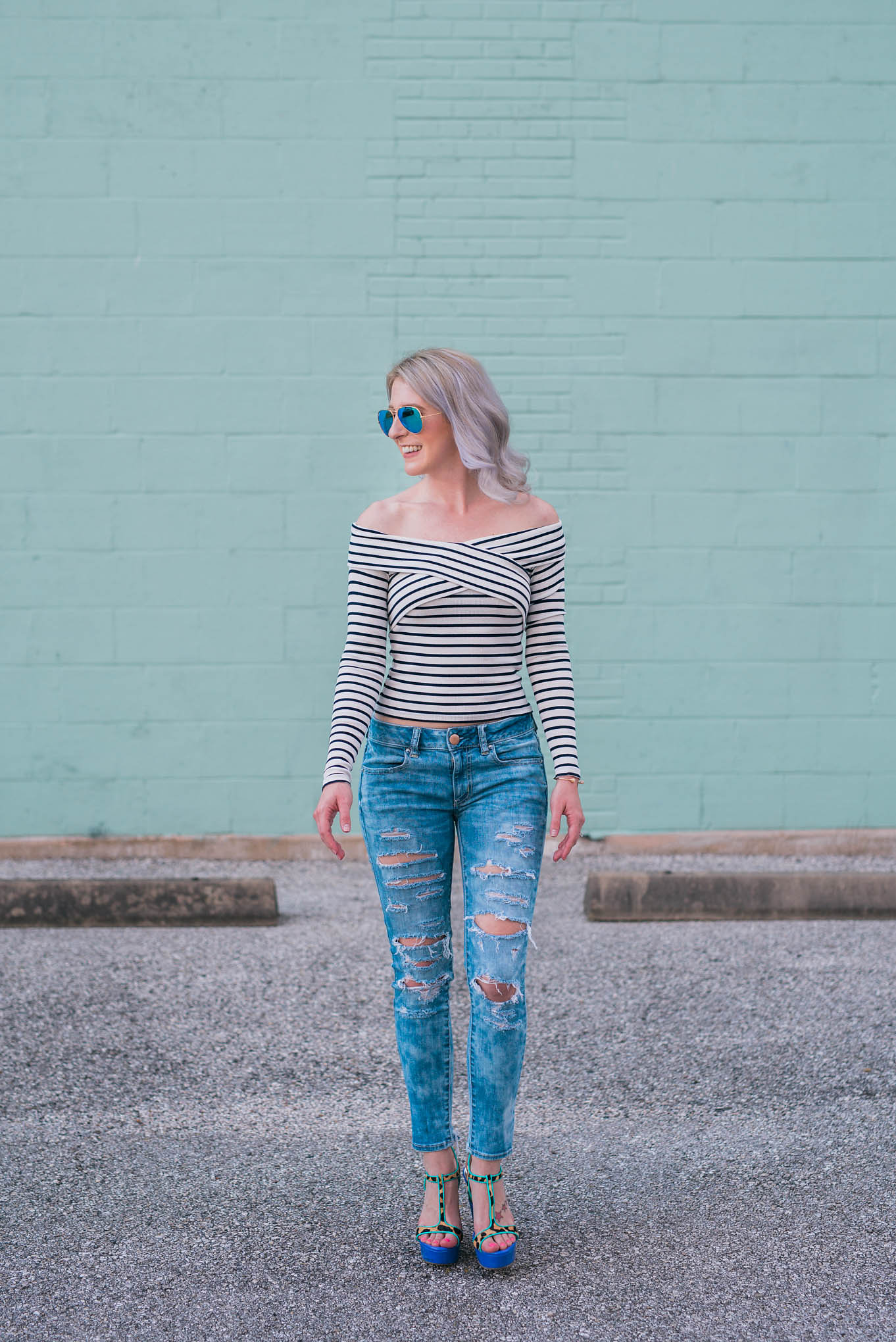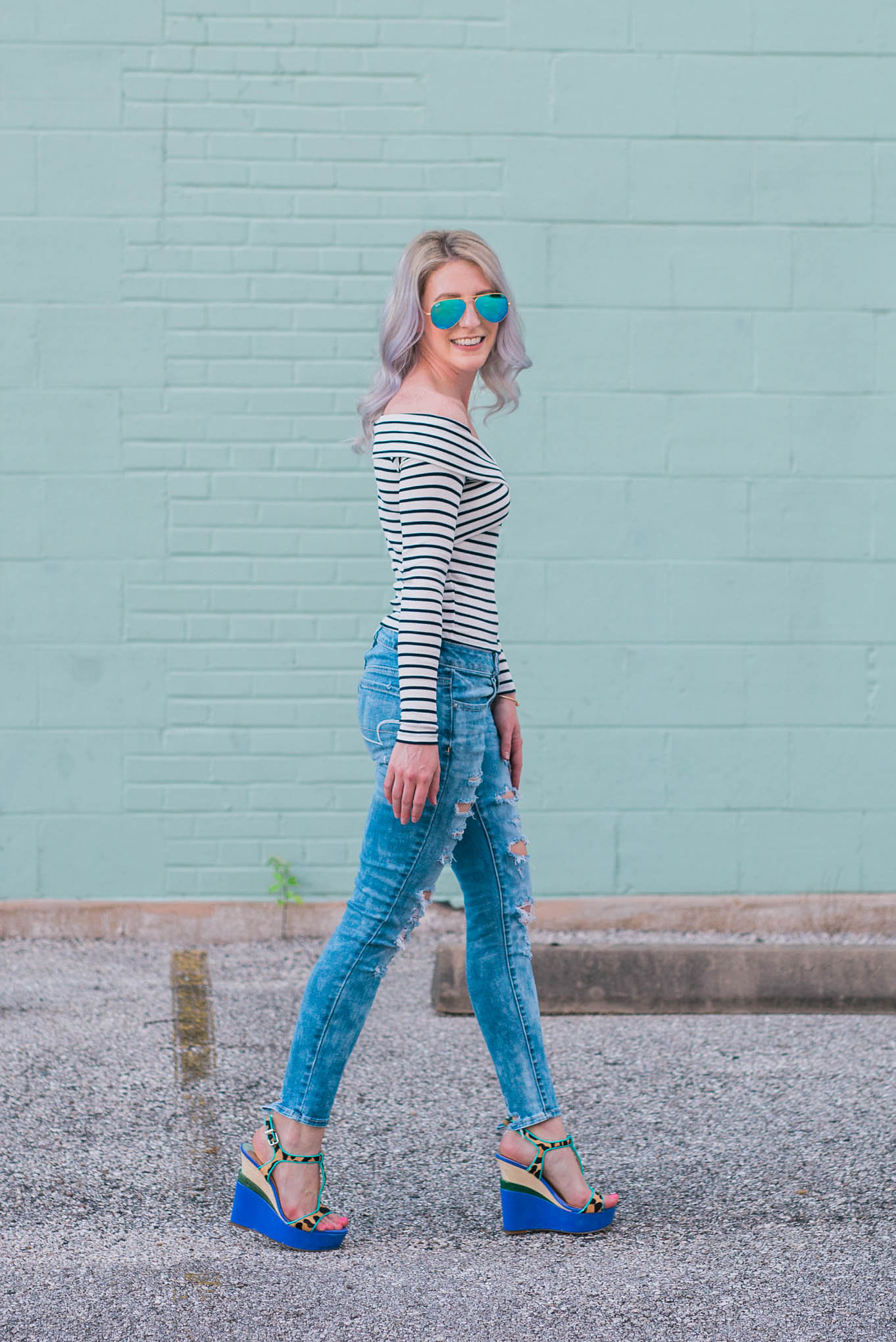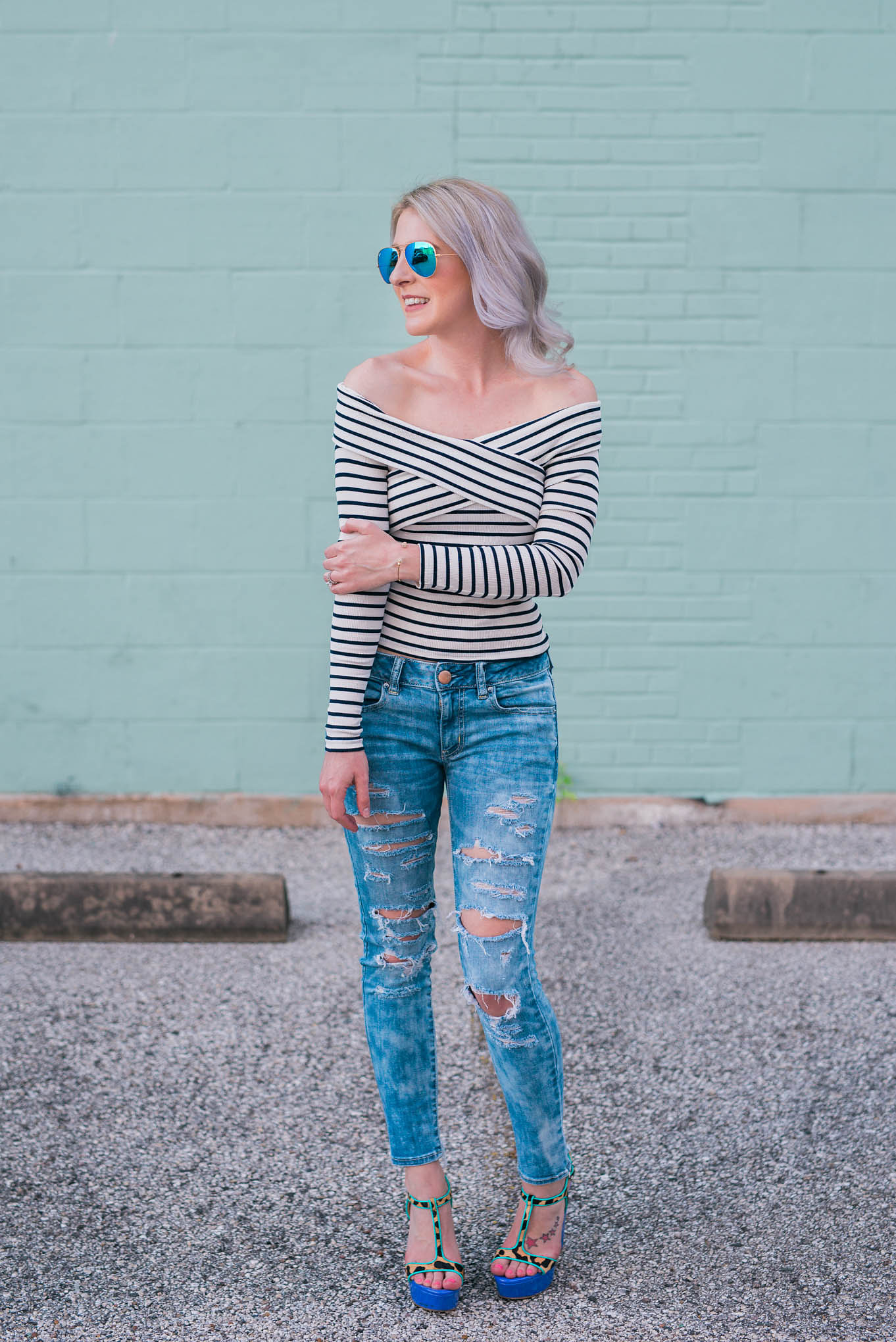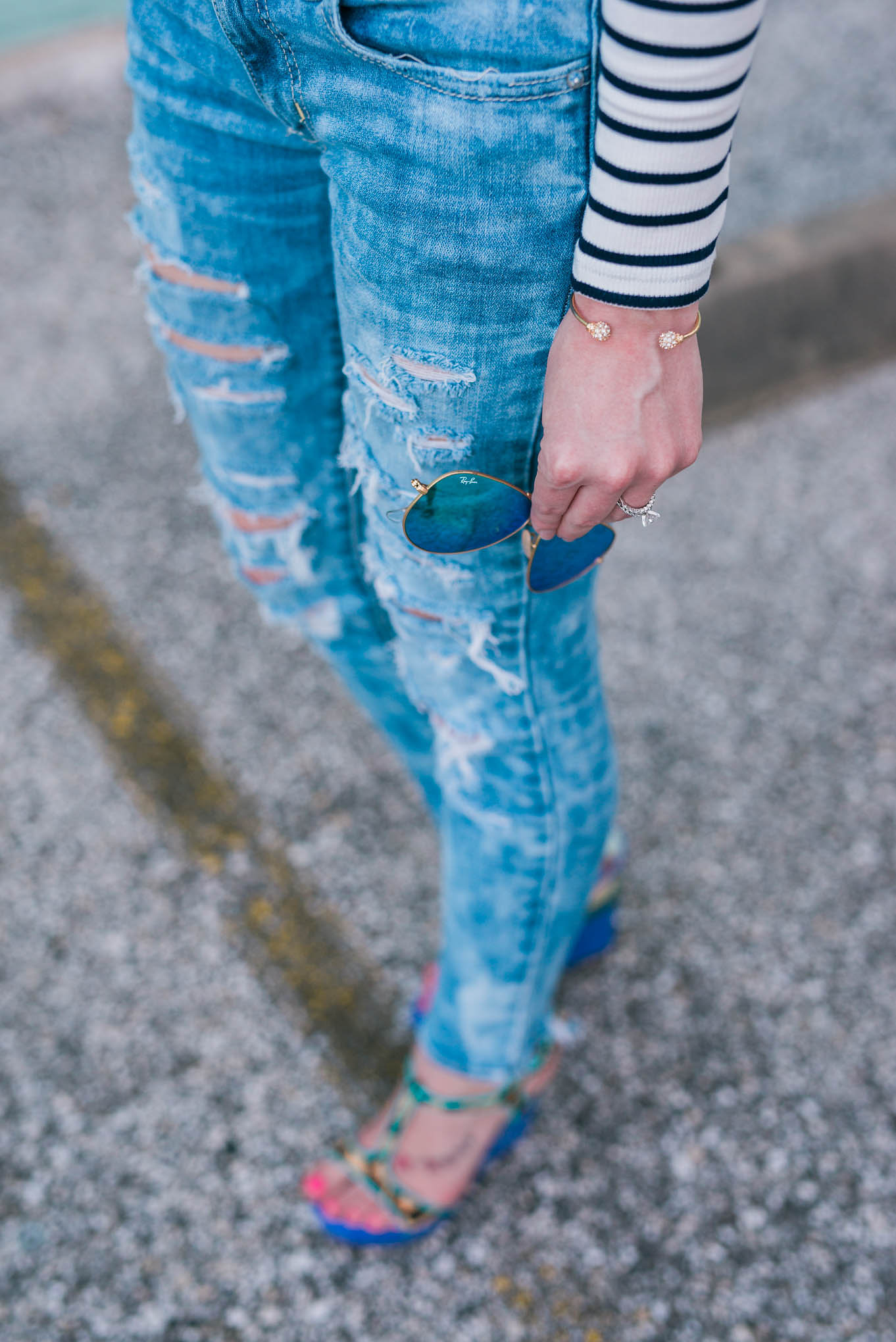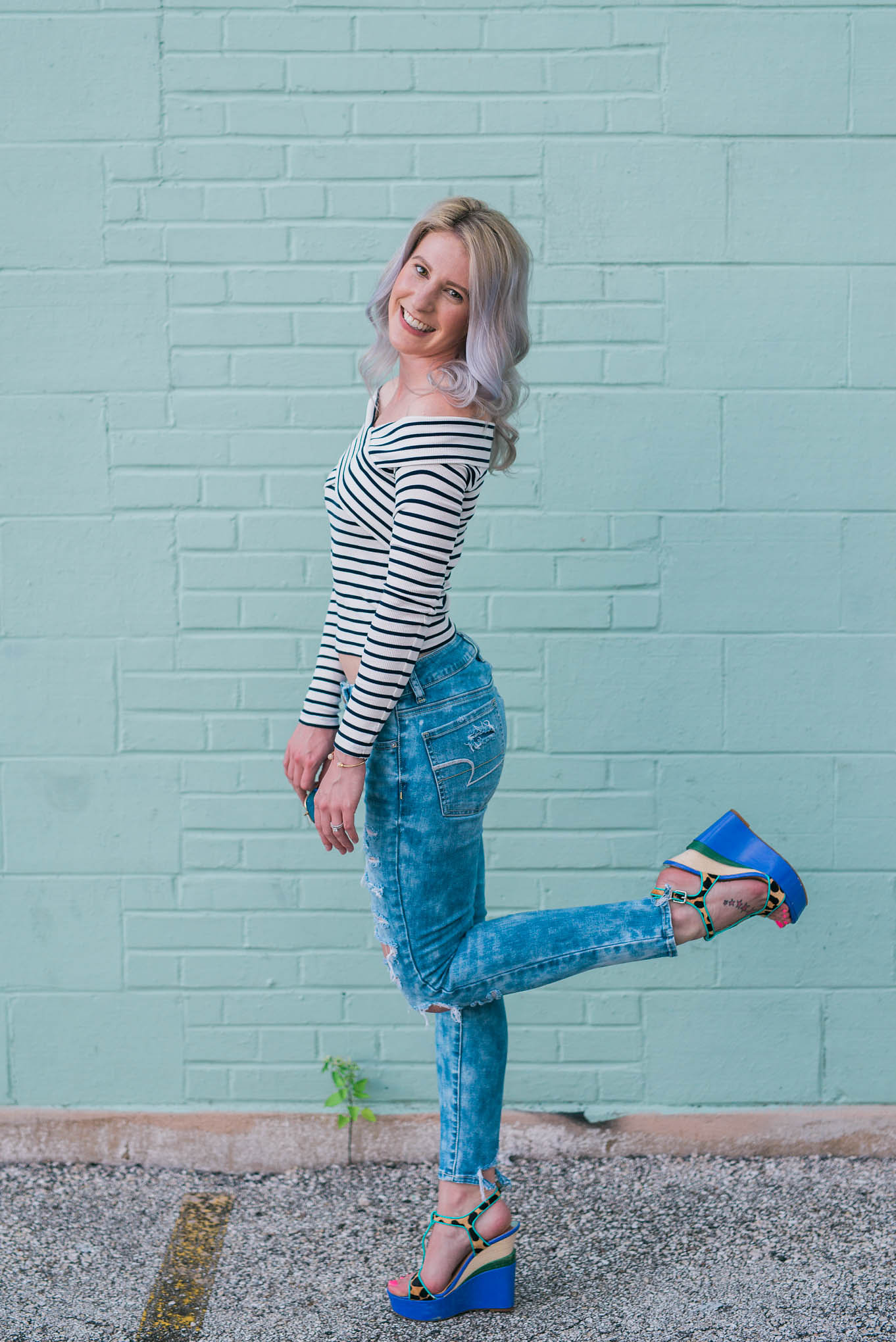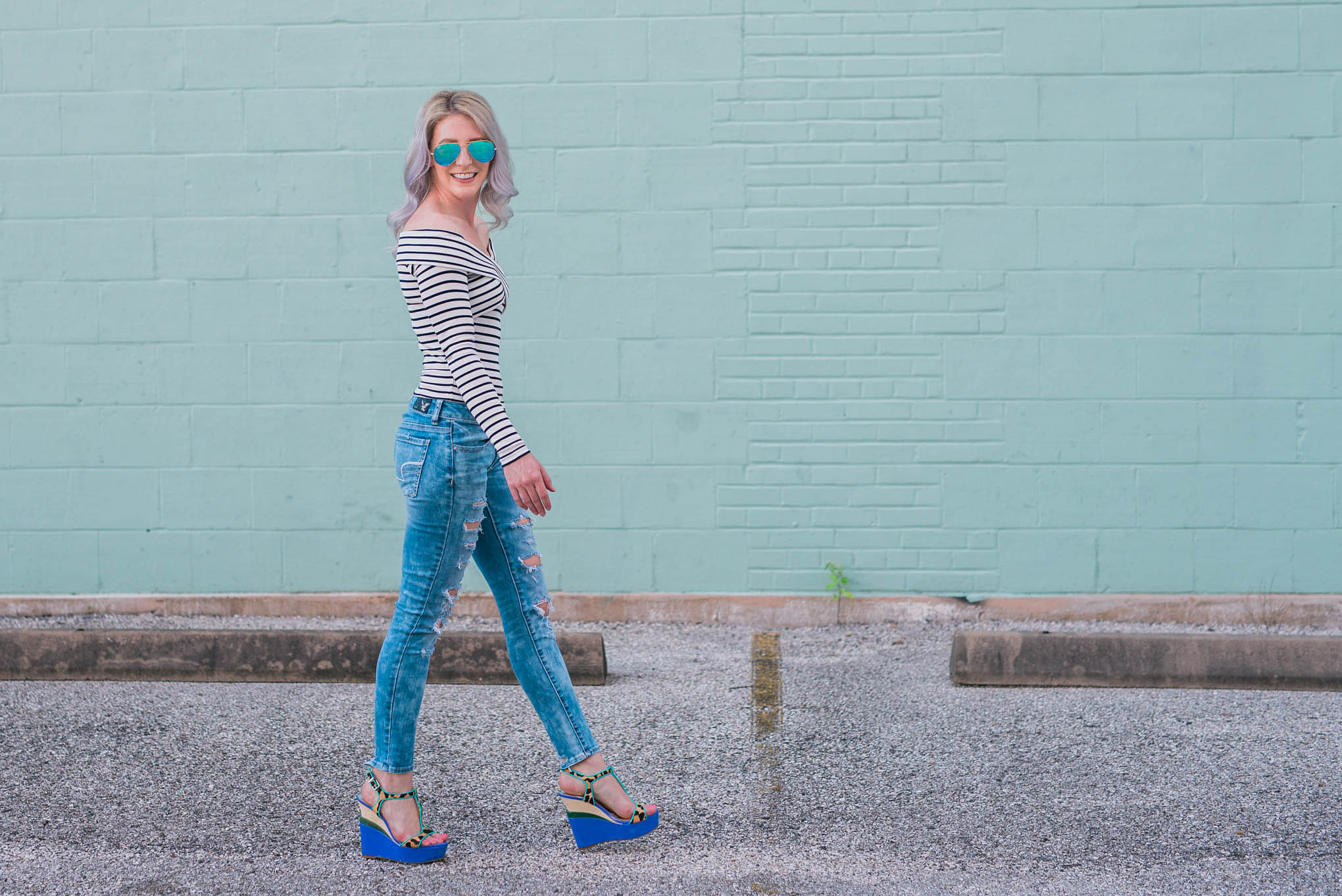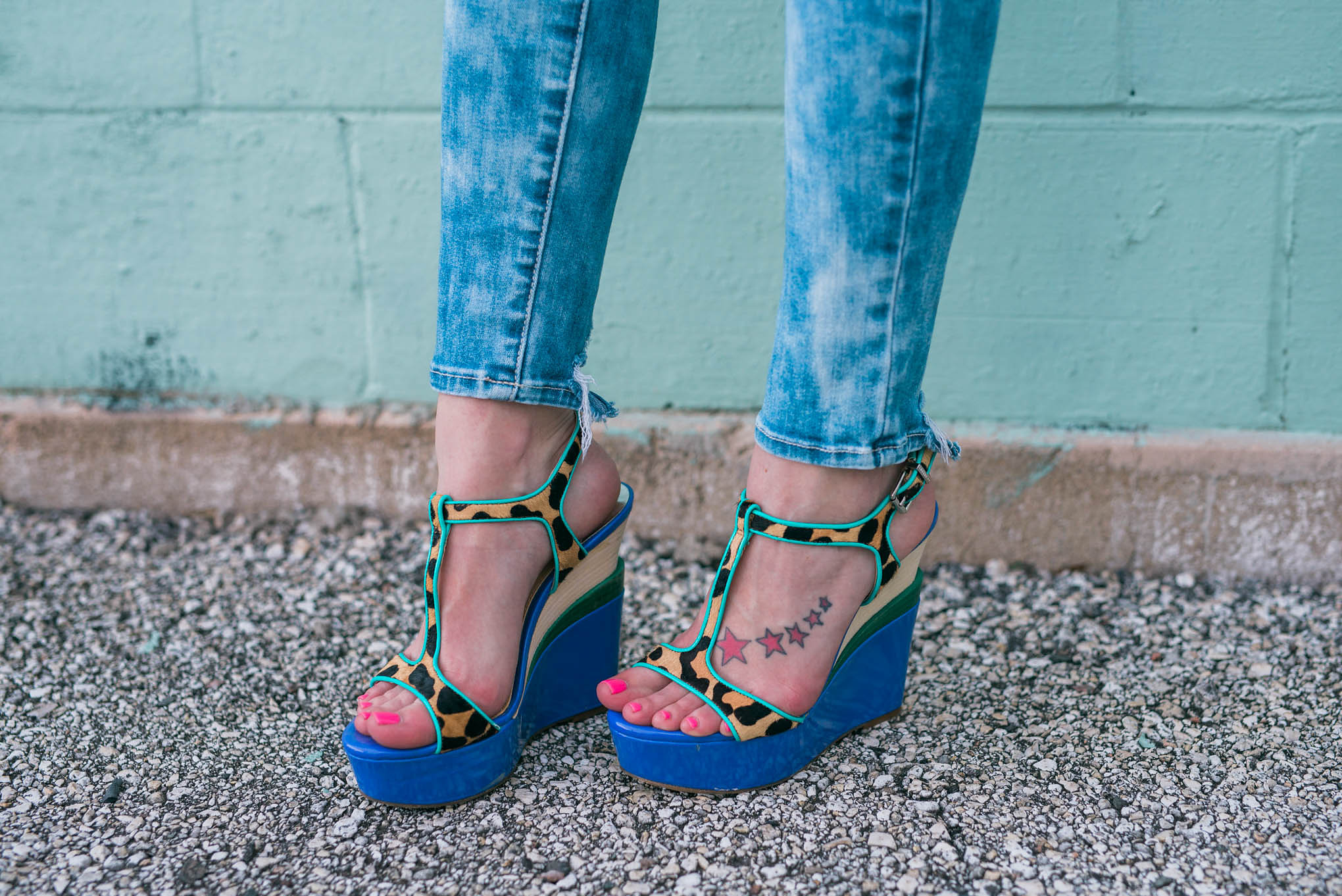 Top: (similar) Jeans: (similar) Wedges: (similar)
Hi lovelies, welcome to the dream that I have been working on for a very long time! Gracefully Sassy is my little outlet for all things fashion, food, and the parts of life that gives me all the feels a gal could ask for.
These tattered ankle pants were slightly out of my comfort zone when I spotted them on the rack. When I took the leap of faith to slip them on I realized they were my new fun, and funky staple I would be raving about to others. These ankle jeans hug all the right places and let you change it up with a great off the shoulder, Top Shop number, making it subtly edgy. The off the shoulder trend for summer is a hot favorite of mine. To me, it has a great feeling of sassy in a classy way.
Also, these wedges do NOT disappoint in pairing with this great top and pants. They are on old number I can't seem to get rid of. I have linked liked a similar find that is another great takes on this fabulous summer look.
Oh, quick fact about me: shoes are my number one in life of fashion! I don't ever intend to base a whole outfit around shoes, but instinctively it happens 90% of the time!
Thank you for taking time out of your so, so, so busy day to read my take on tattered goodness and my FIRST EVER blog post! Please let me know what you would love to see more of and I will be sure to not disappoint.