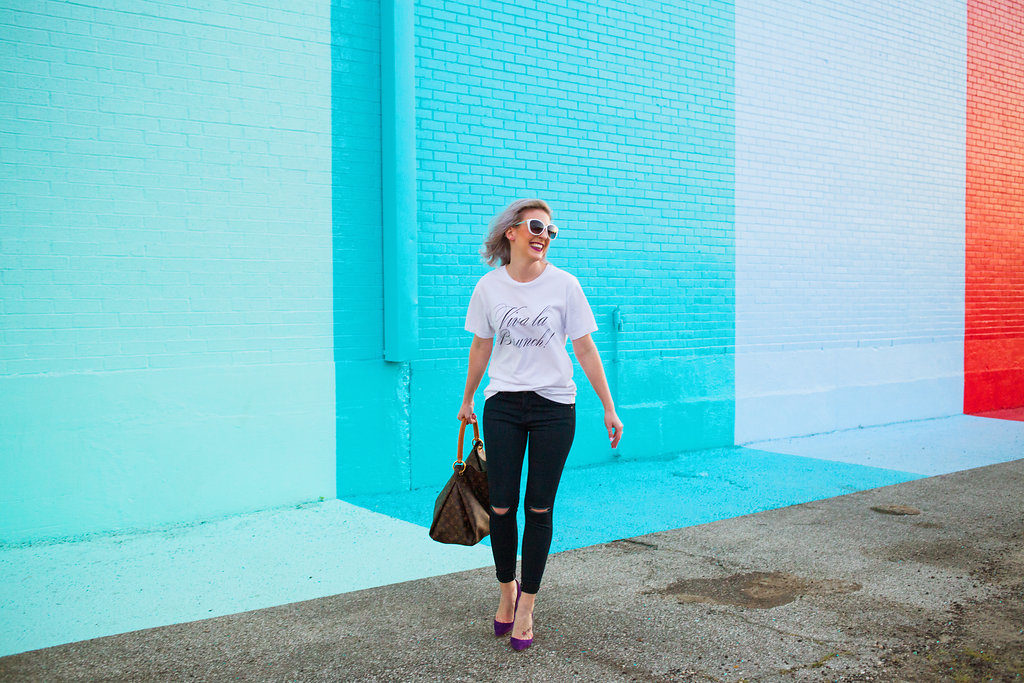 Photo Credit: C Wright Photography
Hi Doll! I am Sarah and also a wife to my ever so handsome husband , Kyle, and a mom to our fur baby PoBoy Daniels. Aside from those roles, I am a twenty something , fashion enthusiast, great food / wine connoisseur, Jesus loving southern gal. I started Gracefully Sassy as my outlet to share my fashion passion and all things that make me swoon (at a great deal!) .
Two important tid-bits about me
Brunch with my girls is a must. I insist on at least once a month and I love to gush over great spots you MUST try.
 This is the most annoying thing about me (at least my husband thinks so), Christmas is my favorite Holiday. I typically am planning/buying for decorations in our home- year round. This is an obsession I know!
I truly hope you enjoy following along with me, and feeling like we are old girlfriends. Thank you for stopping by and checking out my little crazy self!