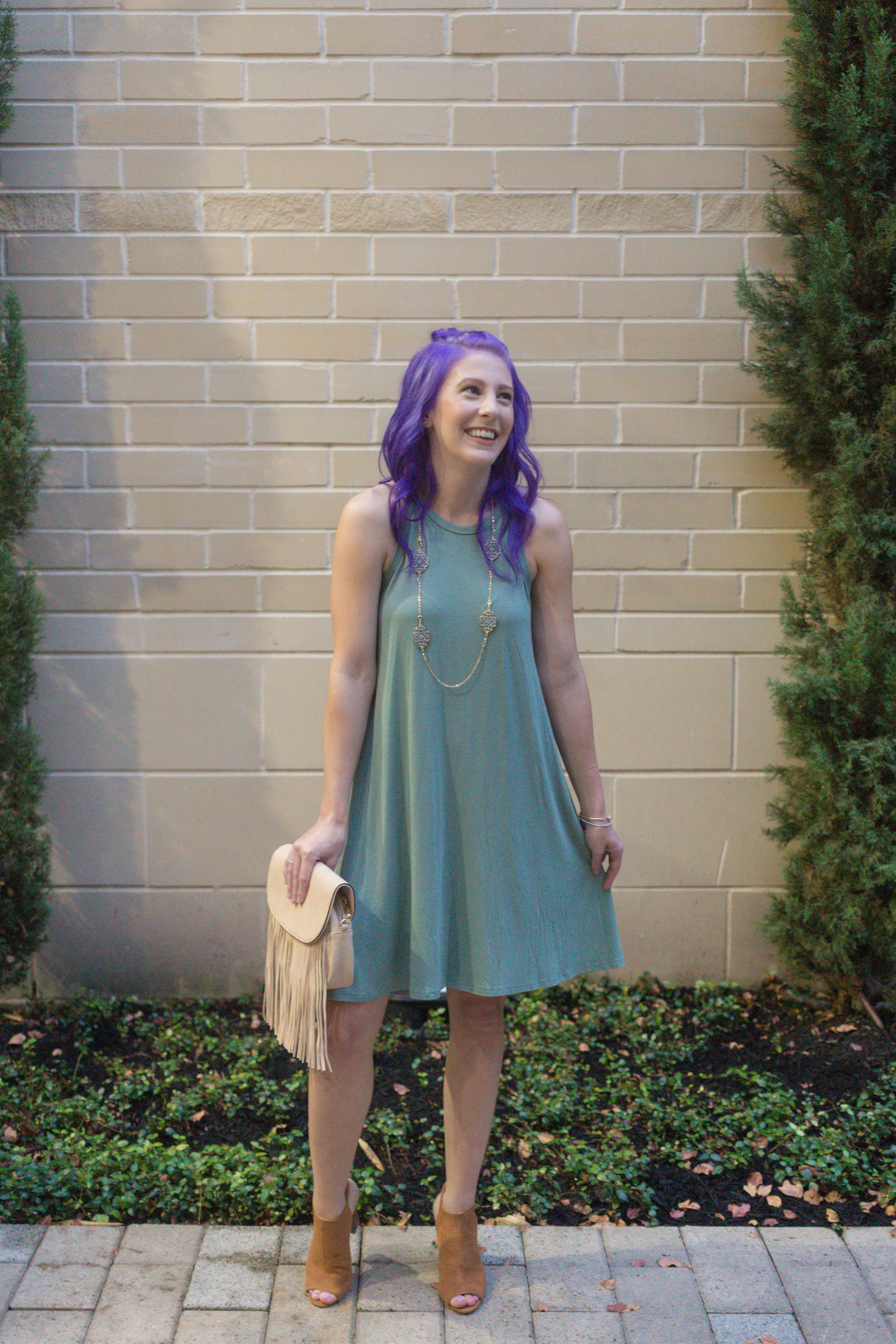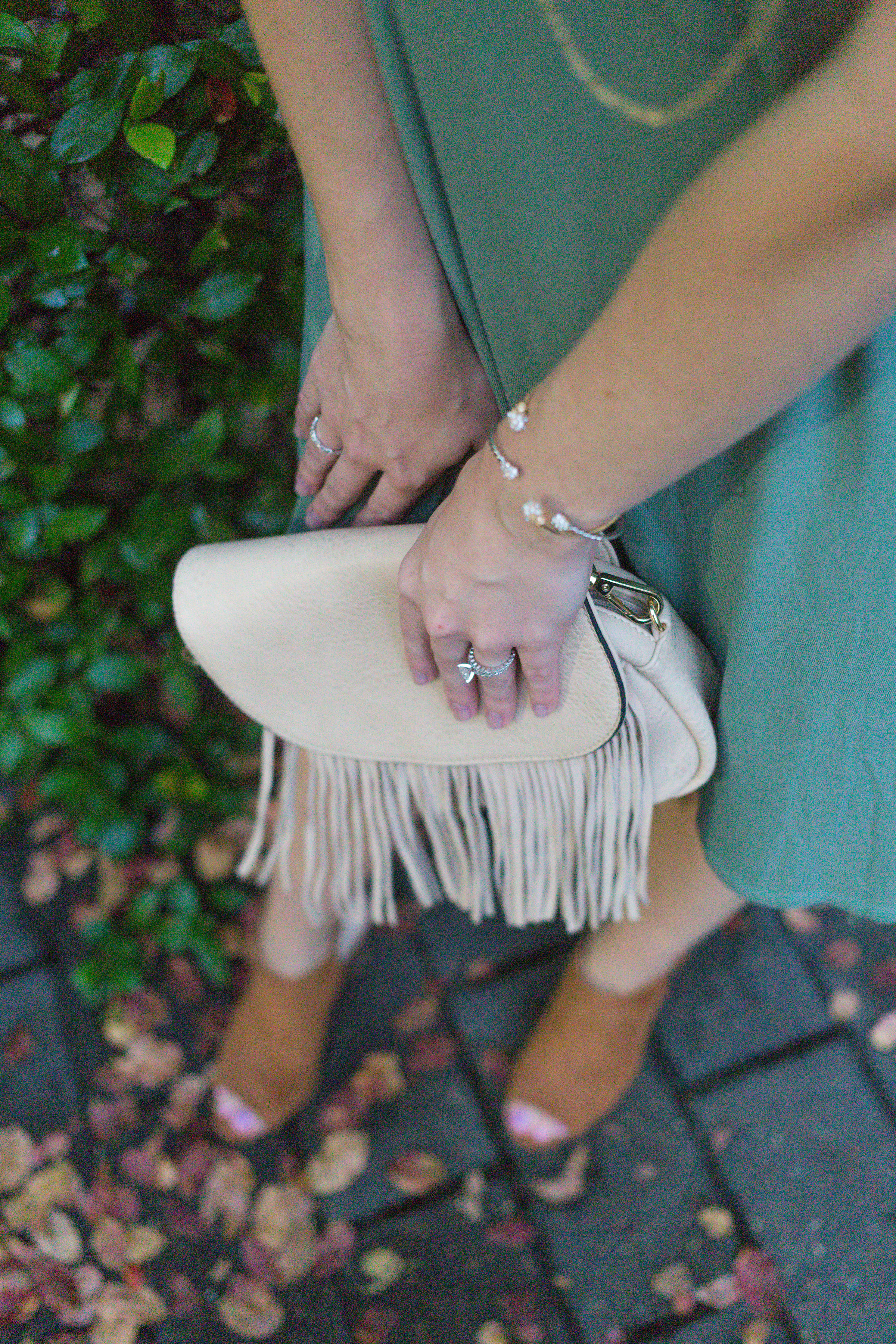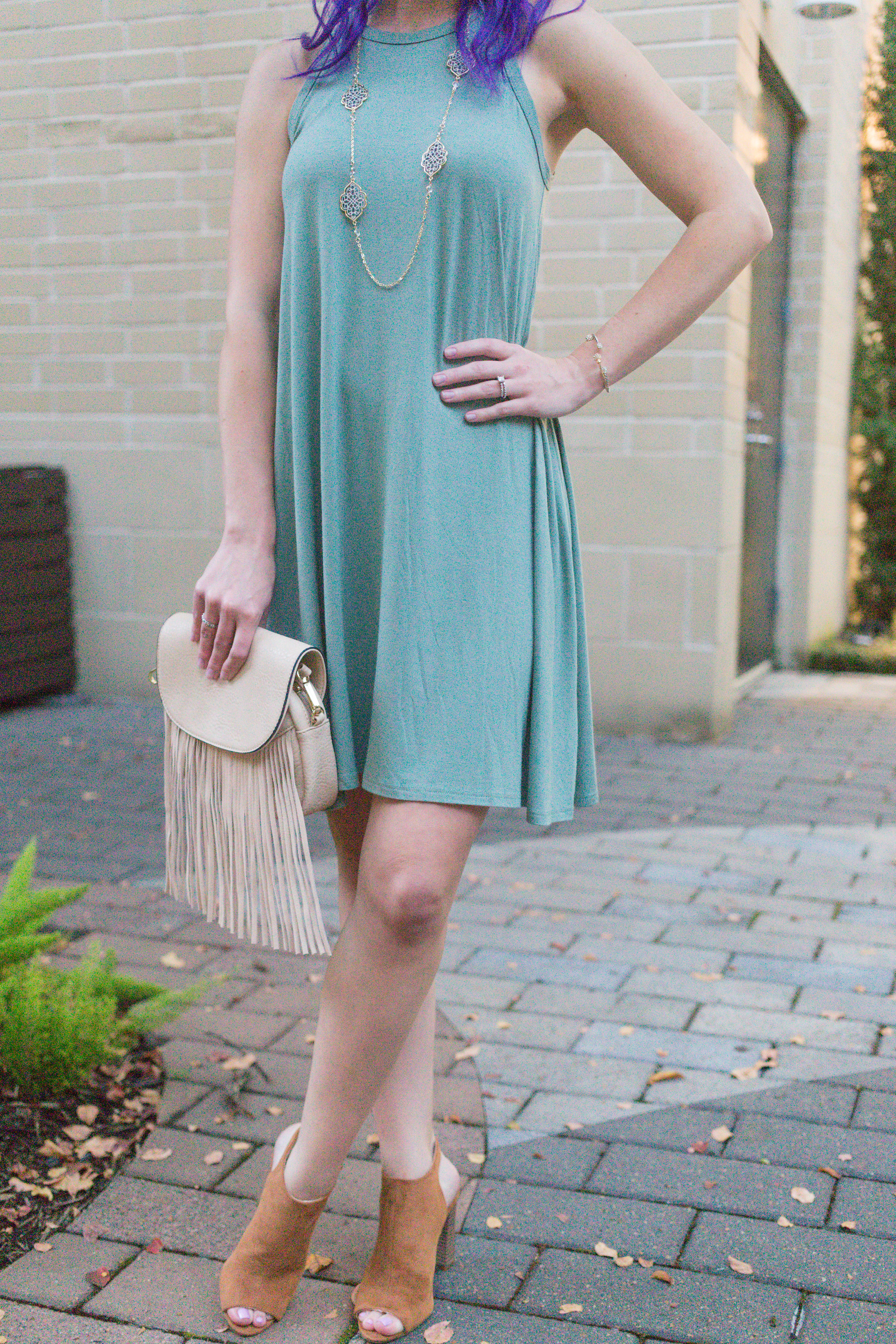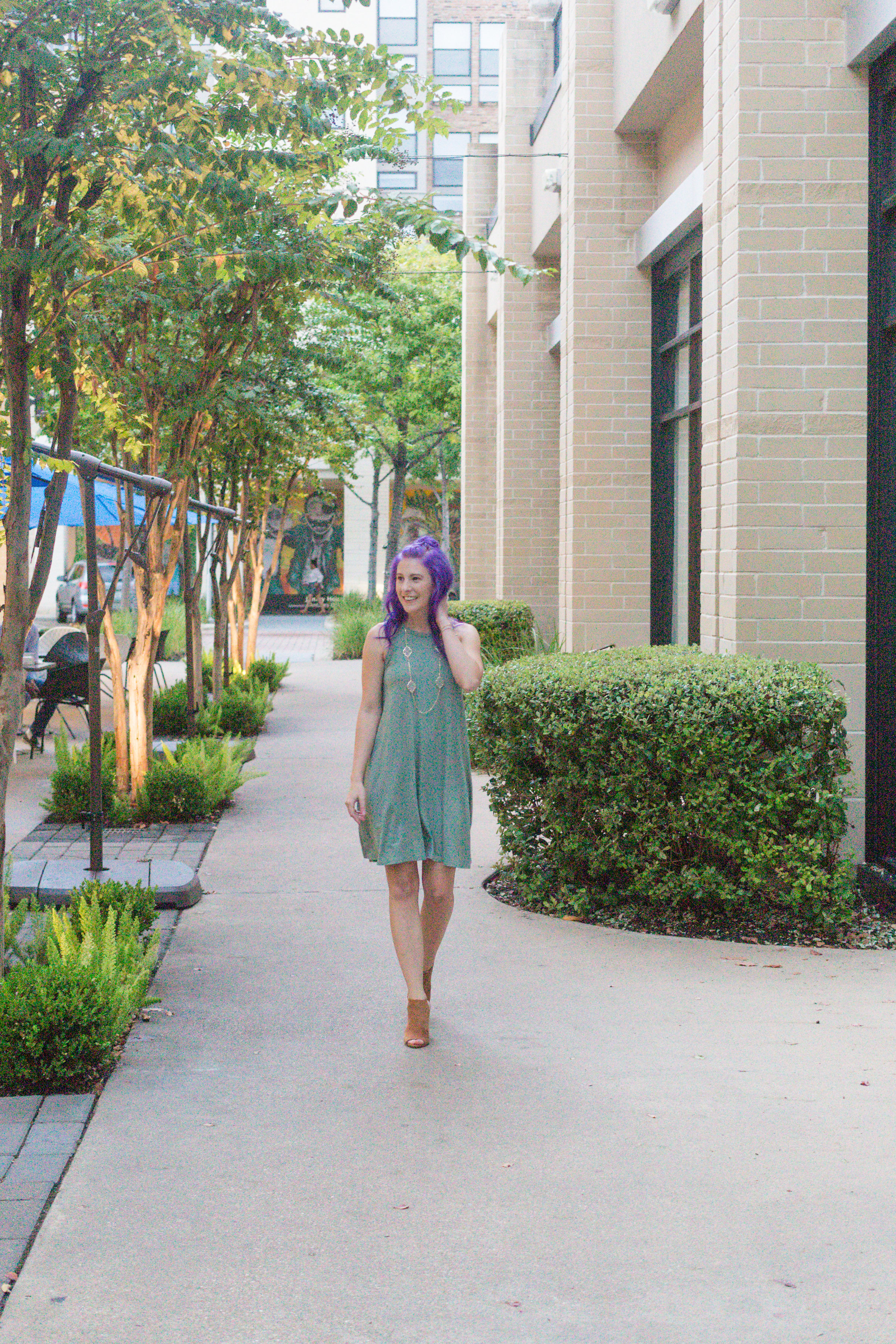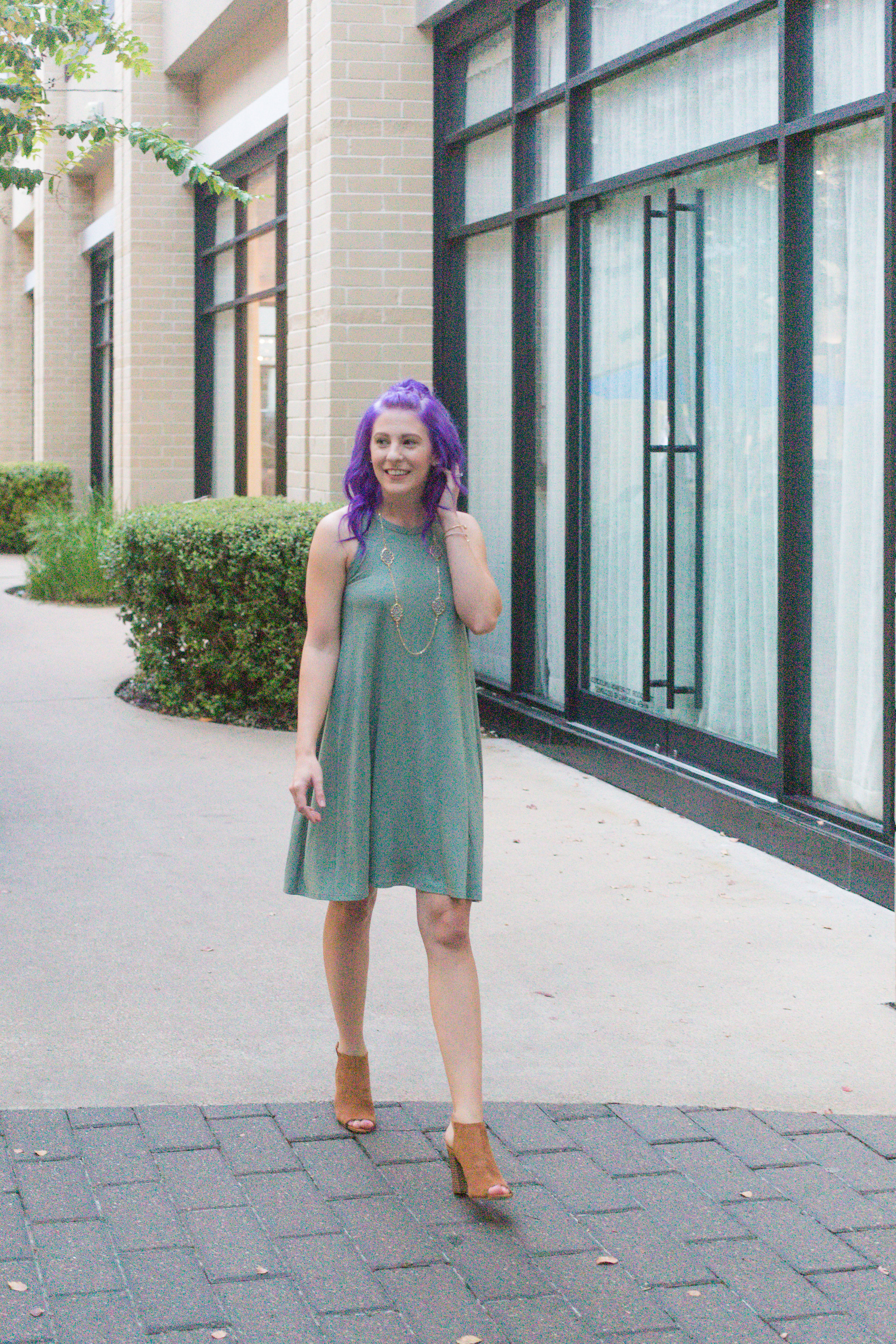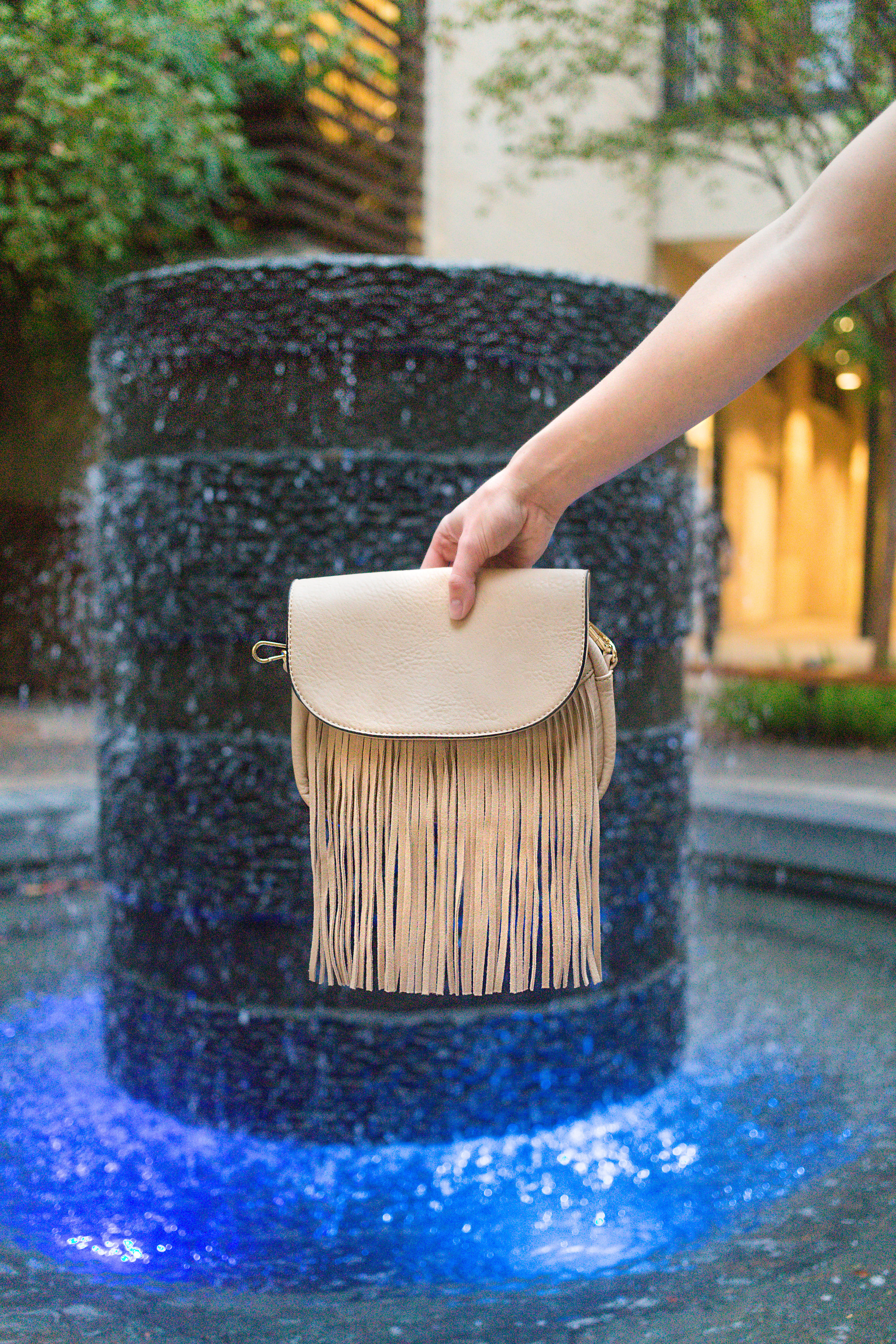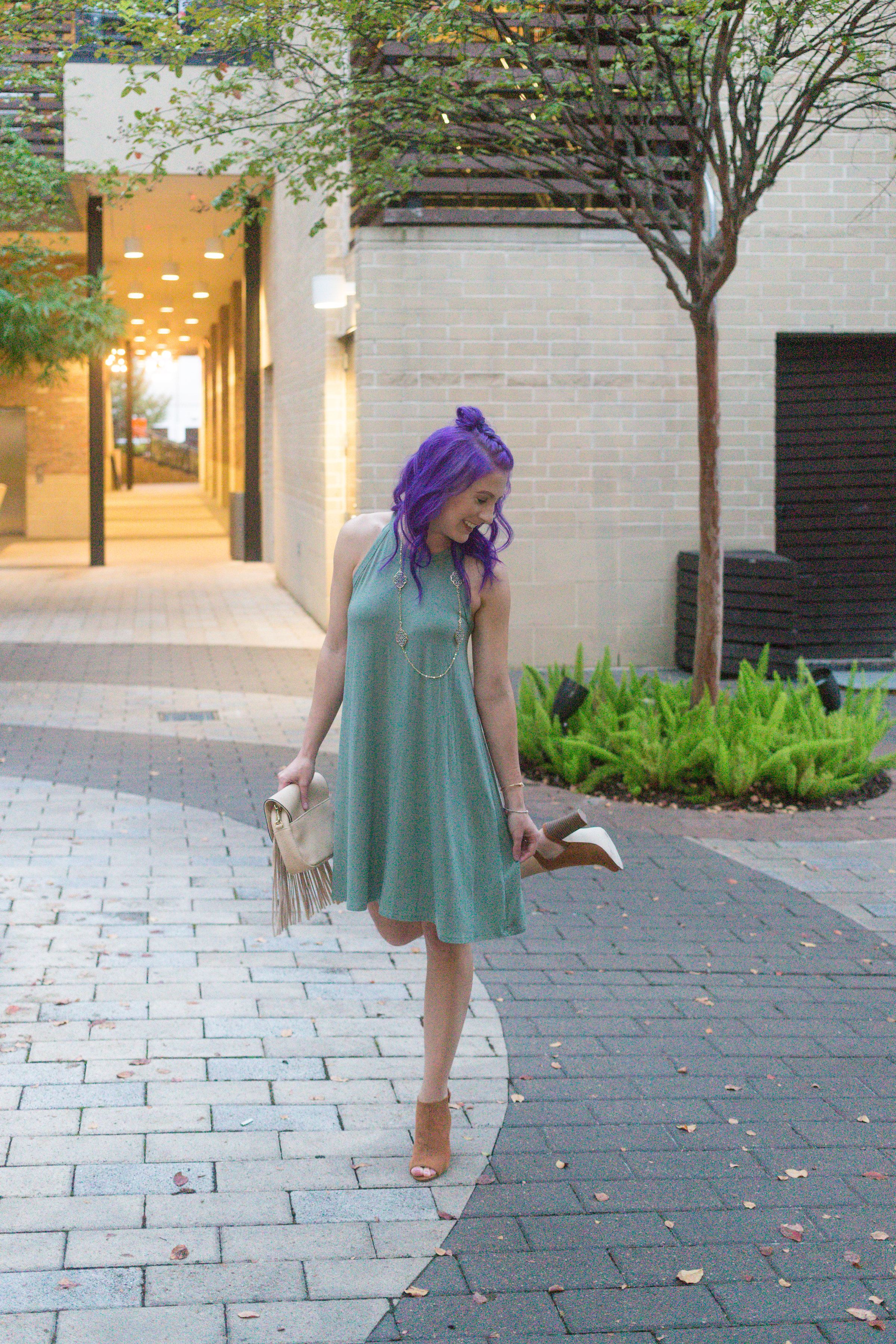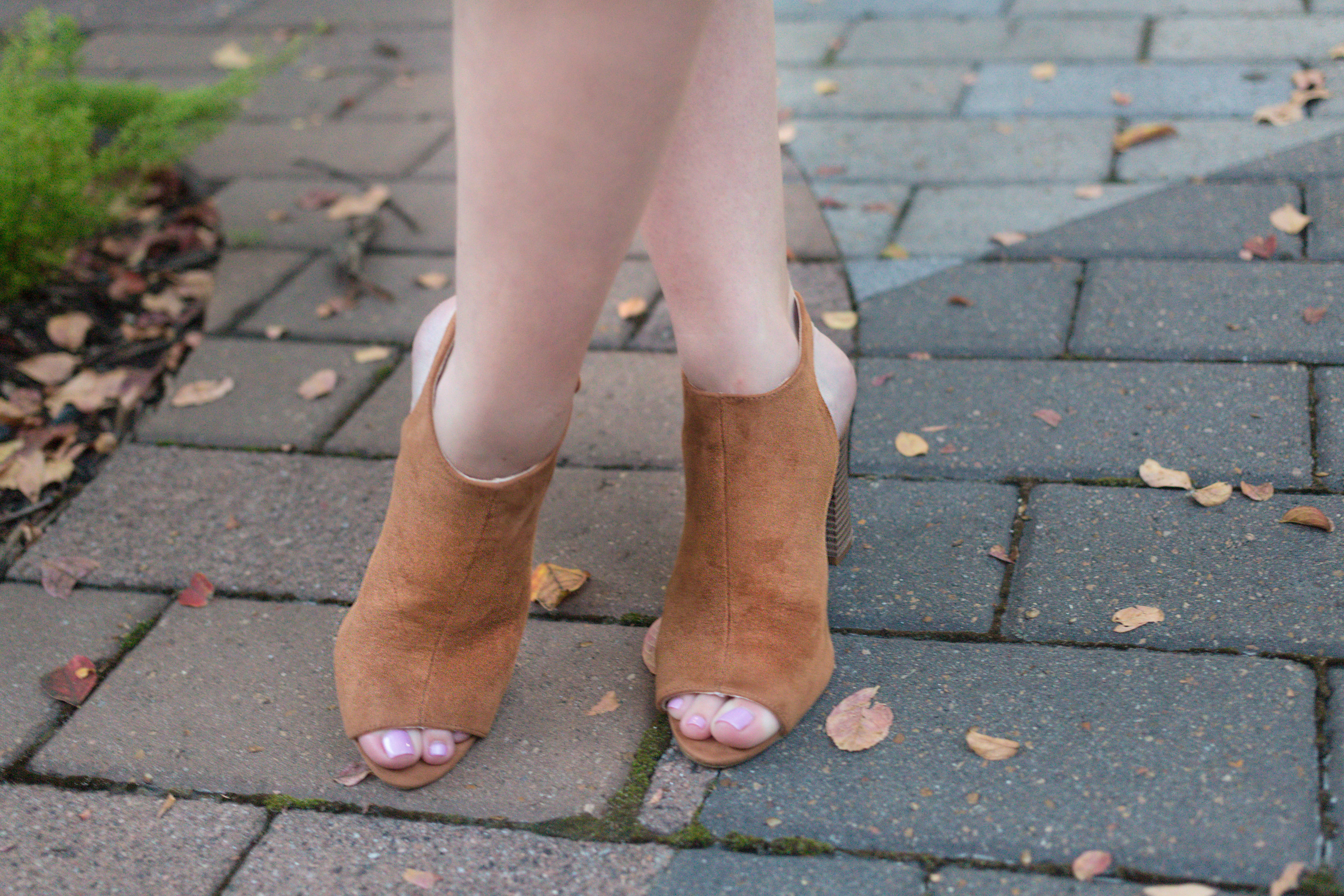 Dress, Booties, Bracelet, Necklace, and Crossbody: Francescas
Photographer: C Wright Photography
Hair Color: Cattleyah Hair Studio
Hair Style: Tousled and Teased
Yes, many northerners wouldn't believe that with fall only being A DAY AWAY how badly I was sweating shooting this look! Here in the south finding great fall pieces that are still fitting for our not so fall weather can be a little tough, but this almost t-shirt style dress is perfection for just that. Francescas is nailing all the great fall styles filled with booties, gold, and olive. ALSO if you're in need of game day attire that is ever so perfect, look no further than Frans. They will set you up to be a fashion stunner and not a game day bummer!
I am loving all the fall loose fitting dresses with booties that give me all the fall feels. Tid bit of I'm sure sad news to read… I am not the #basic pumpkin spice girl. I have never cared for the taste of anything pumpkin since I was young. BUT, where I can relate on the festive Starbucks favorites is the Caramel Apple Spice! No one pegs an apple cider like this delicious number. That is when I know the seasons for all things wonderful are upon us.
So when tomorrow comes grab your plaid blanket scarf, loose fitting fall dress, with bold booties, and head out to your local Starbucks for some seasonal sensation.
TREAT YOURSELF!