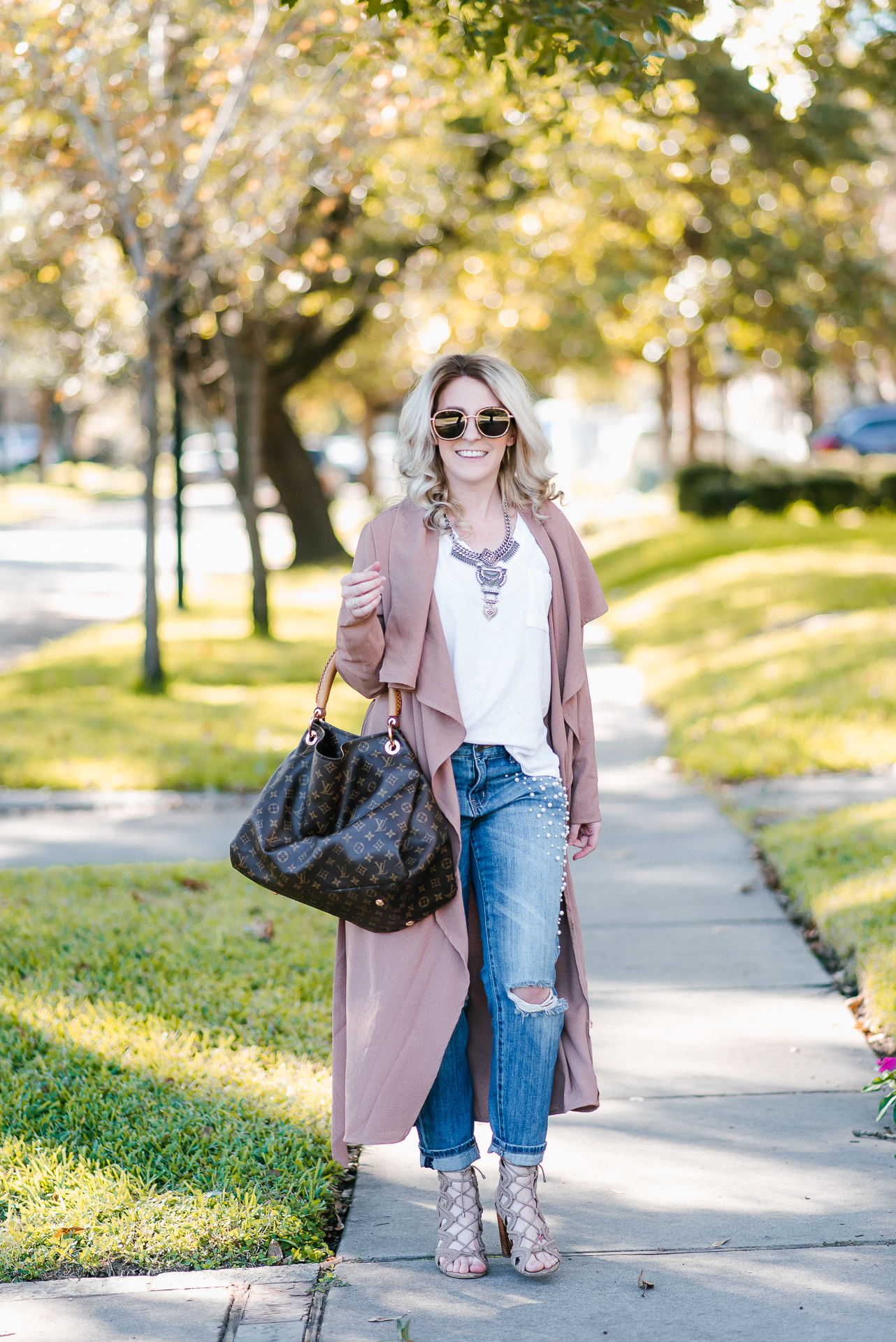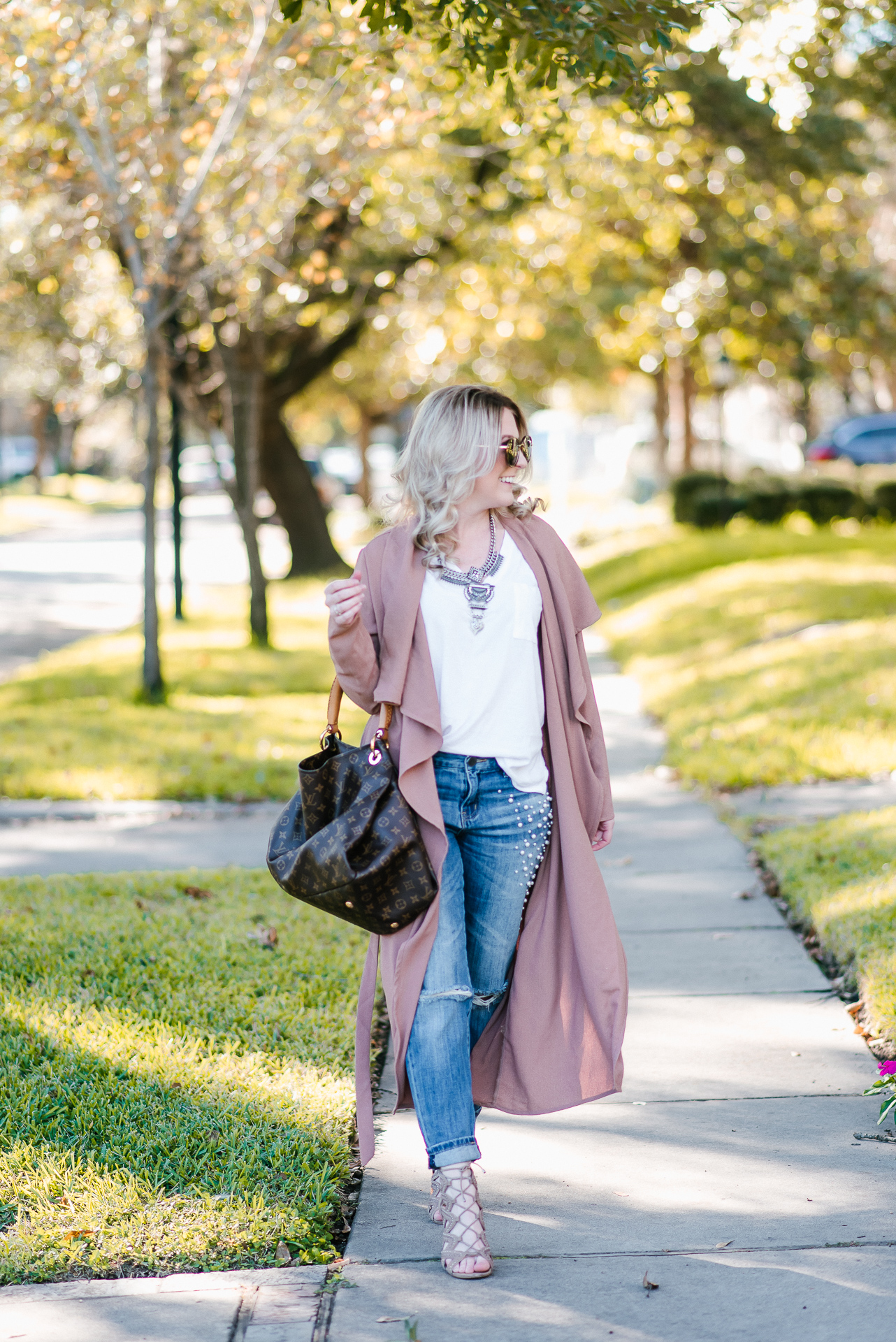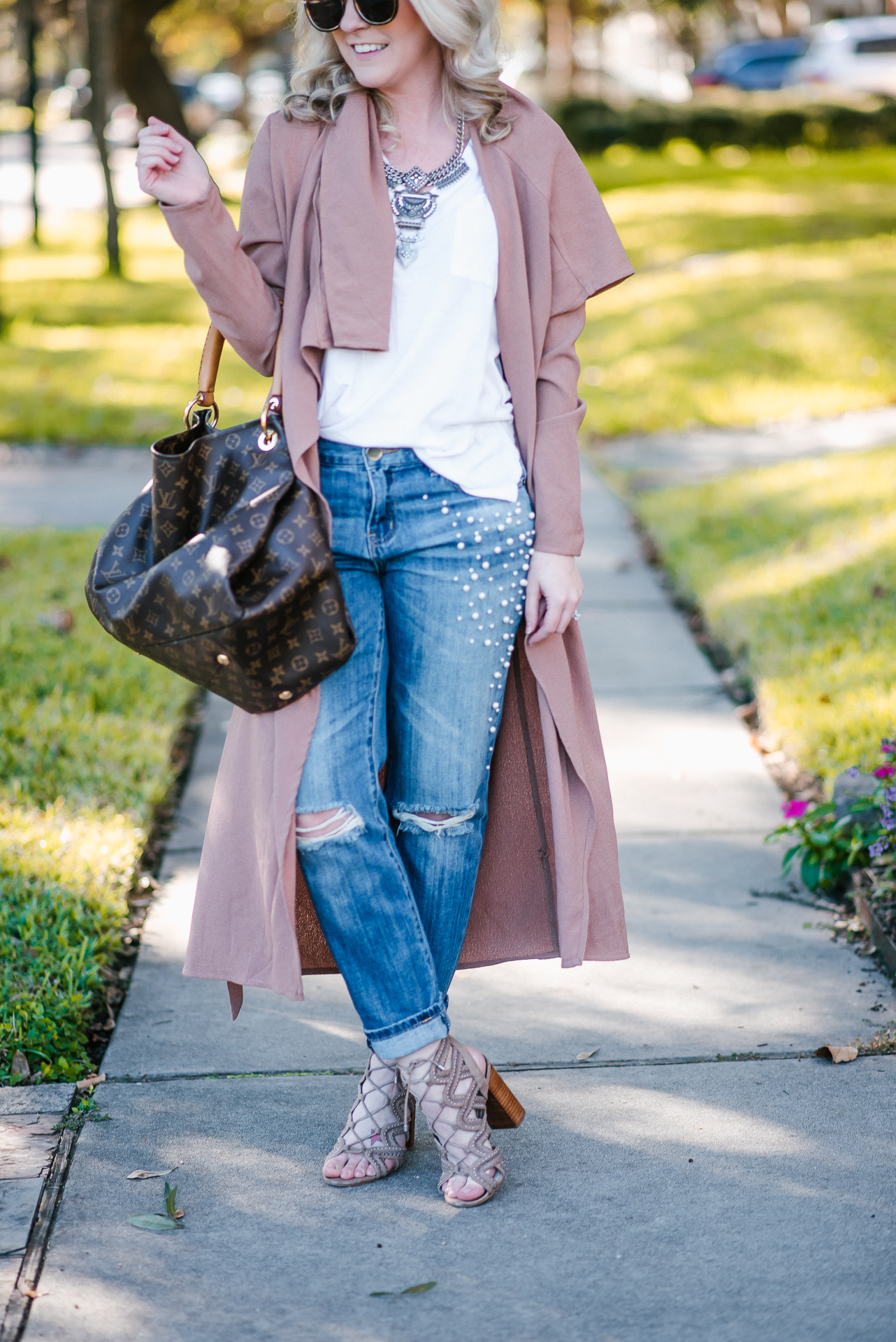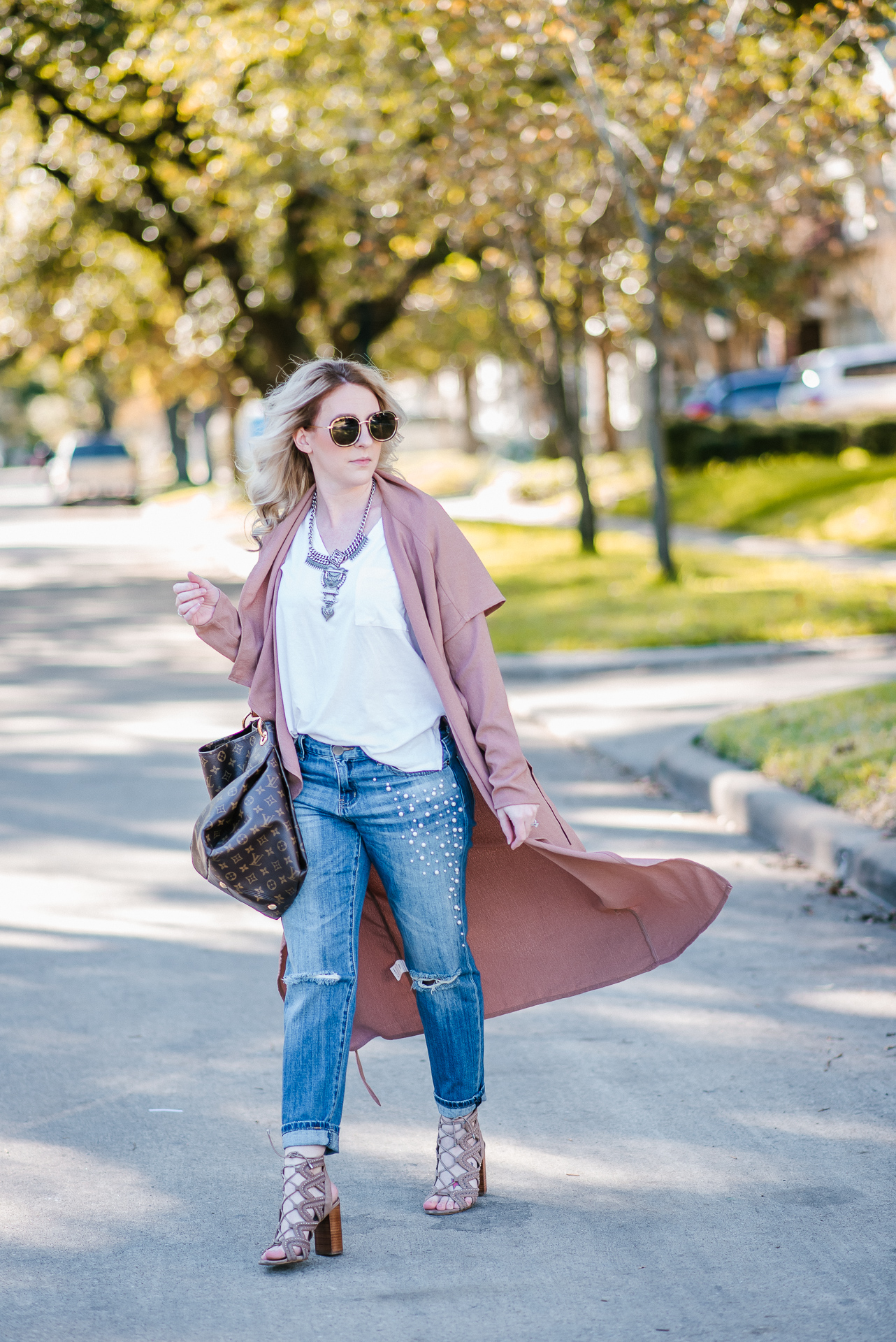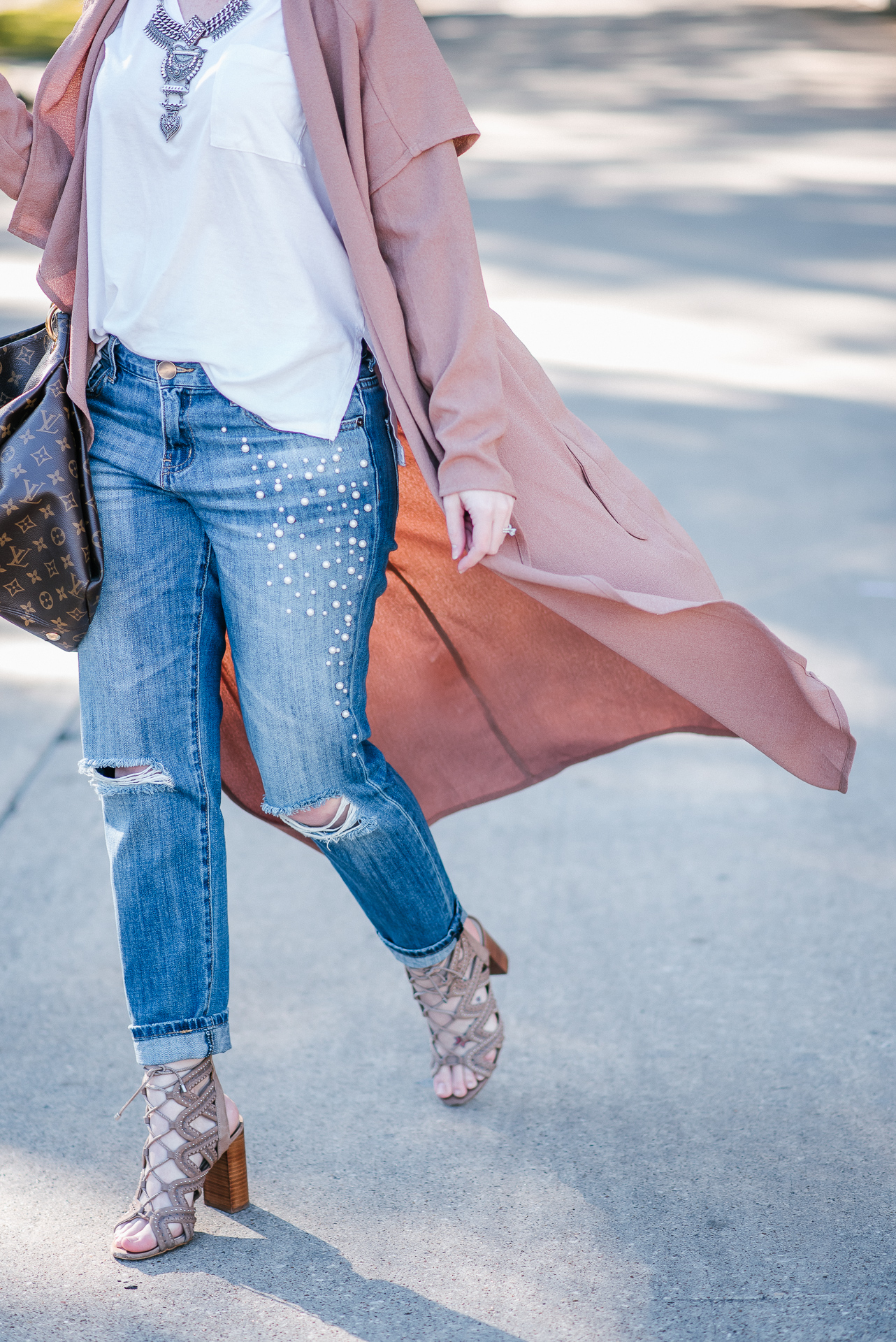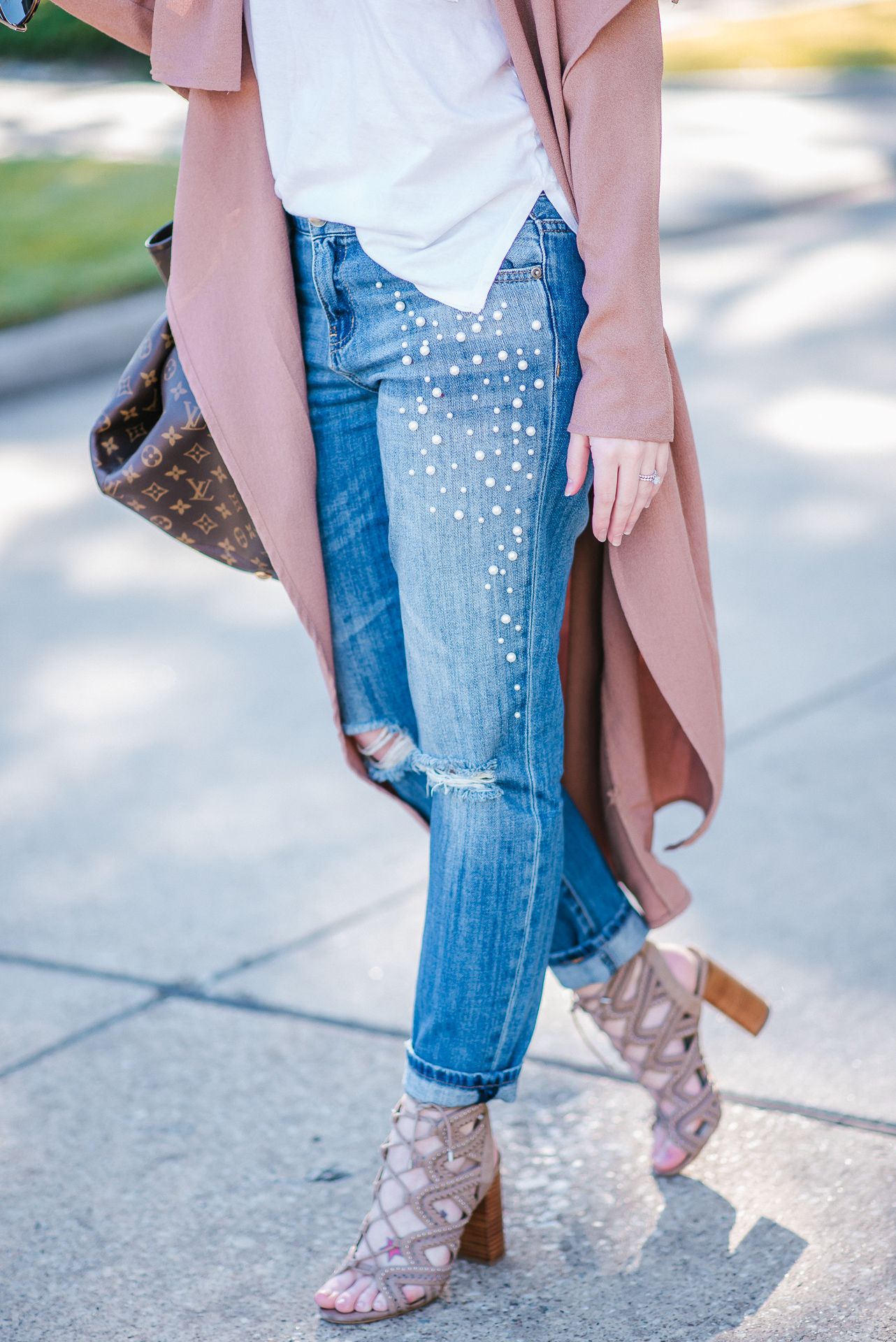 Can you believe it?! Many of the Cyber Monday deals got extended into today at midnight. That is the most epic thing I have heard so far in this sale season! This is the best time to grab those fall staple pieces that will last you for many years to come. And if you have a love for pearls, well this is a time to snag those too. Ya'll loved my Instragram posts of these embellished jeans so I figured it was time to share my favorite pearl embellished jeans here on the blog that are in stock. And most are in some sort of a sale with a special discount code because these sales were extended! I was able to get Christmas gifts for the hubs and myself (from him of course, but I make it easier by purchasing it myself) at total steals and stock up on staples I have really been needing in my closet.
Enough about sales, pearl embellished jeans, and fall staple pieces.. how was your Thanksgiving?! Kyle and I really tried to focus on family this year. I took time away from the blog, and social media so please don't hate me for not being all *Sale Happy* with you over that time. Family comes first, but I do love ya 😉 Who's with me on being turkey'd out? I had my Mom's Thanksgiving Wednesday, my cousin & my in-laws Thanksgiving Thursday (2 in one day), and my Grandma's Thanksgiving Friday. Not to mention, our fridge is loaded with pies, stuffing, turkey, ham, and more. We're getting creative with reinventing these dishes for dinner this week, haha. I'm sure you're doing the same thing so if you have any great recipes send 'em this way!
Back to sale talk: Did you find any killer deals on Black Friday this year? or better yet, Cyber Monday?! << This one is still going on. I am all about CM if you can't tell, and I wanted to leave you with not only my favorite Pearl Embellished Jeans, but also many Fall Staples that won't break the bank and are still even more discounted than usual since most retailers extended the Cyber Monday sales through today.
Cardigans:



Sweaters:


Scarves & Hats