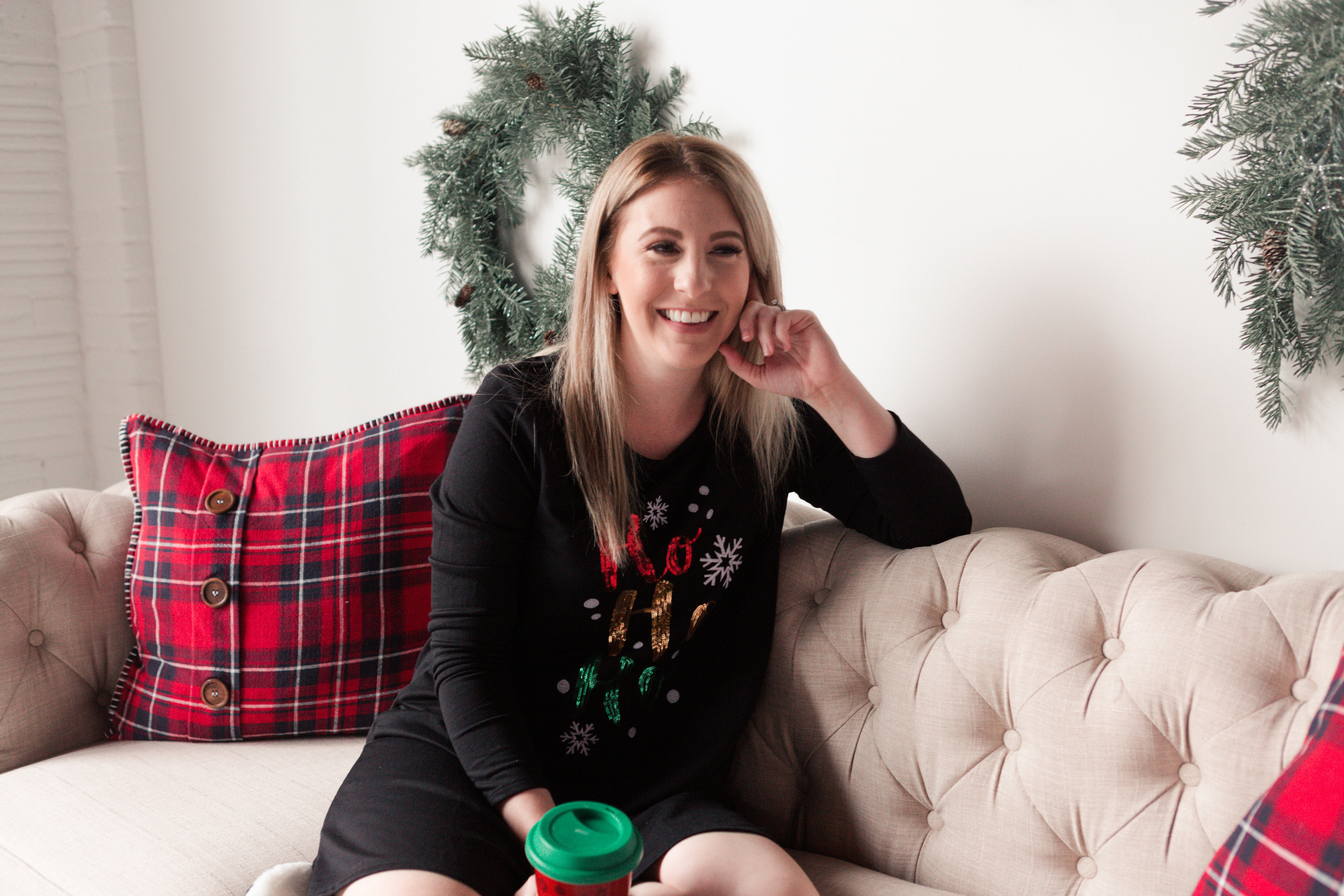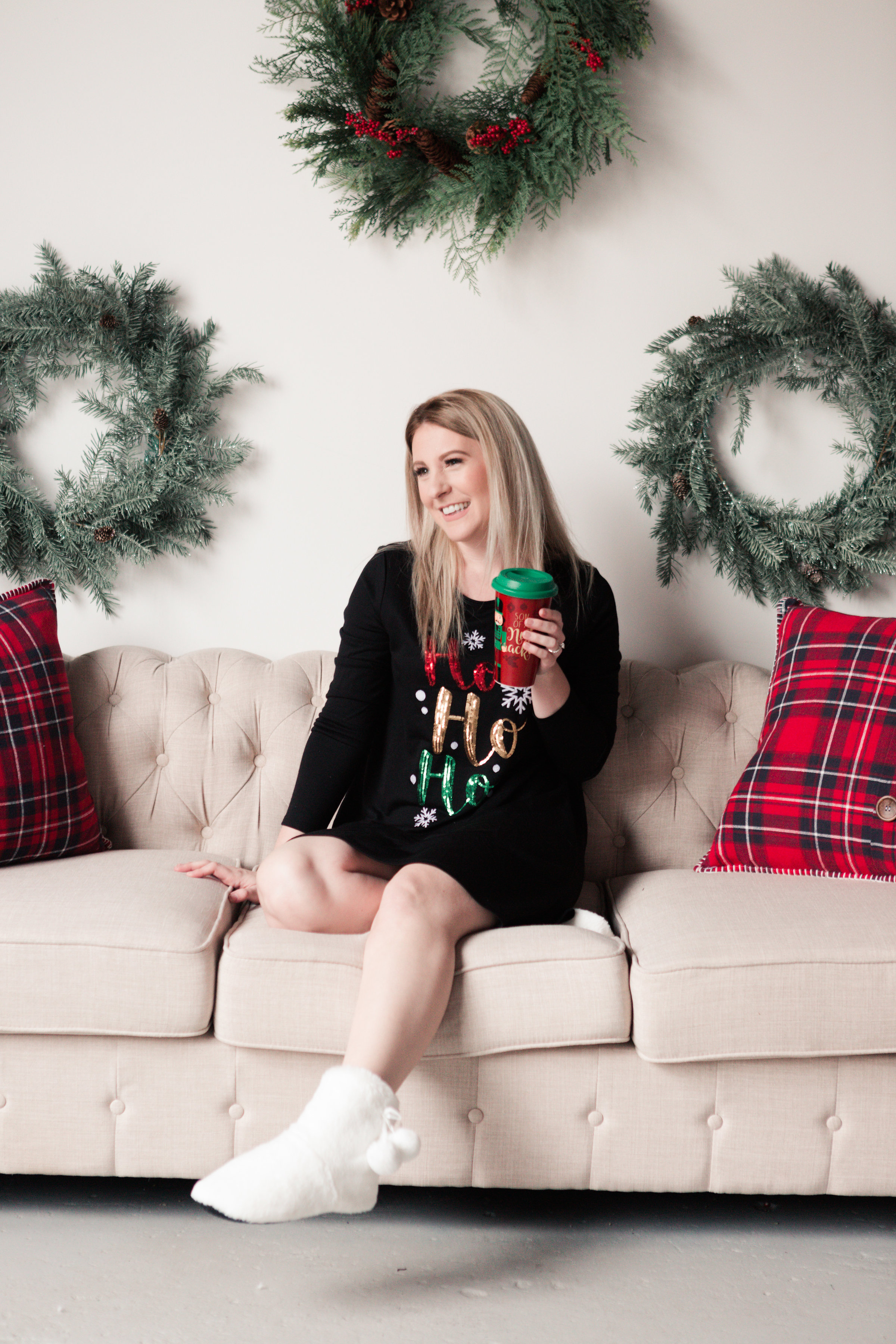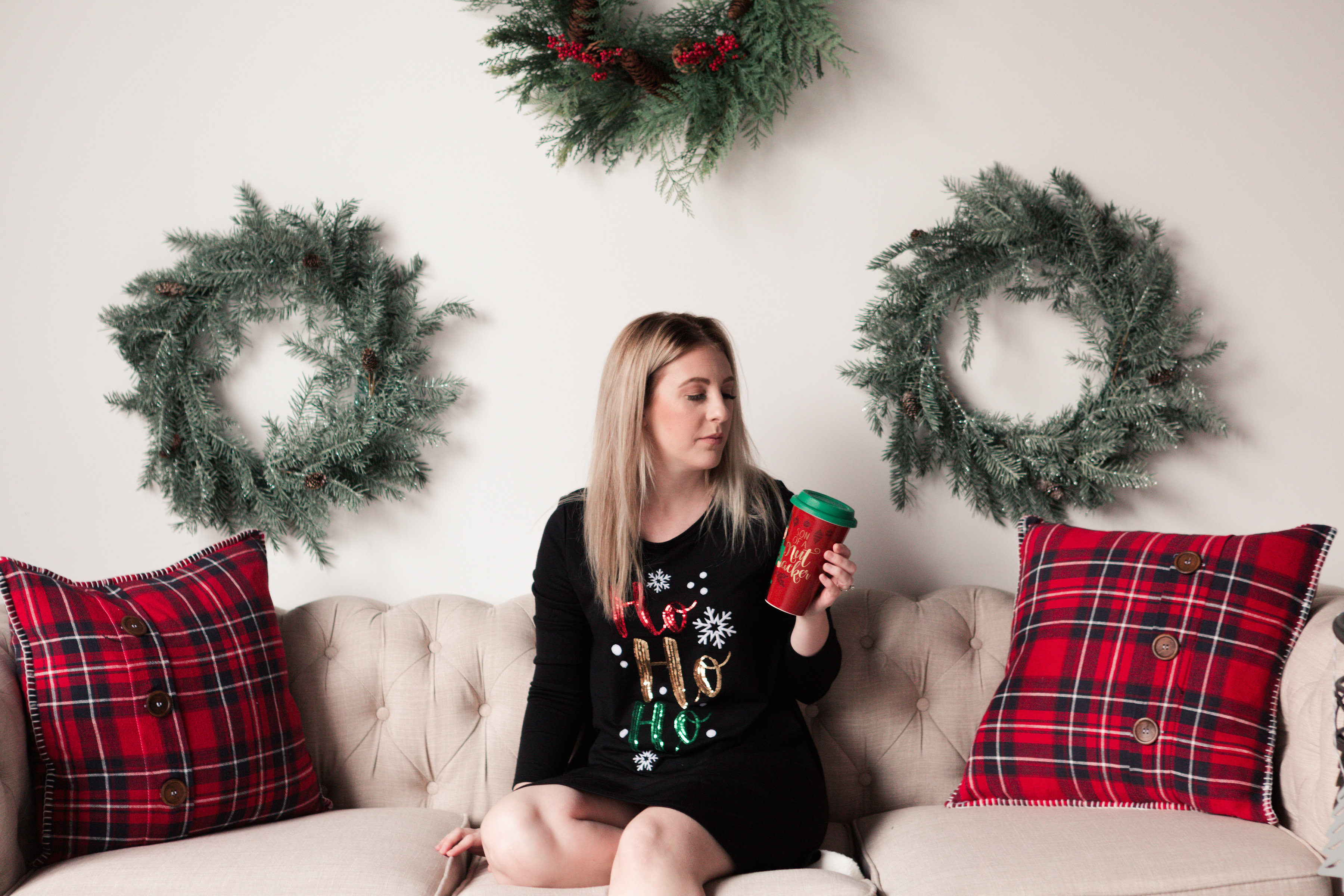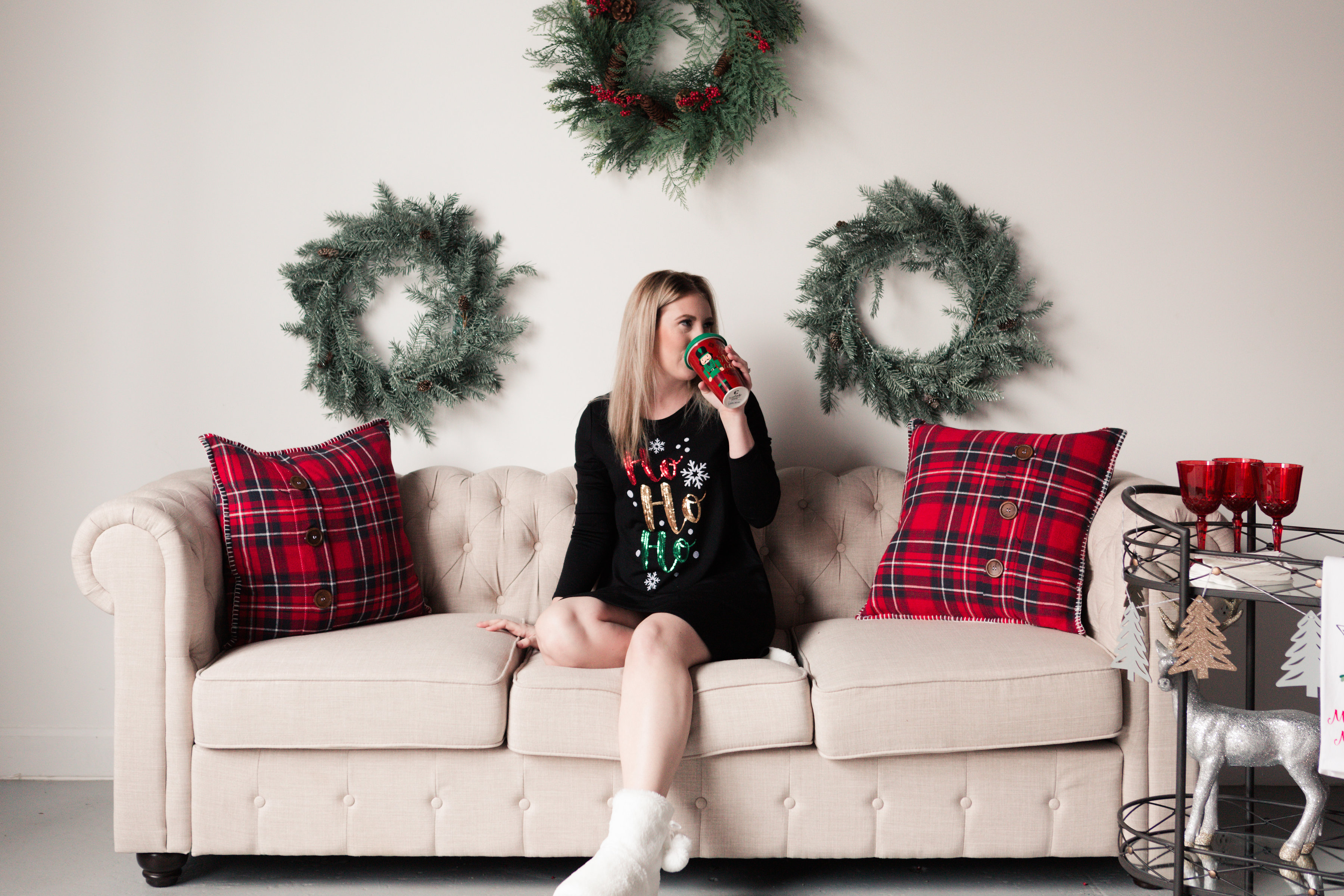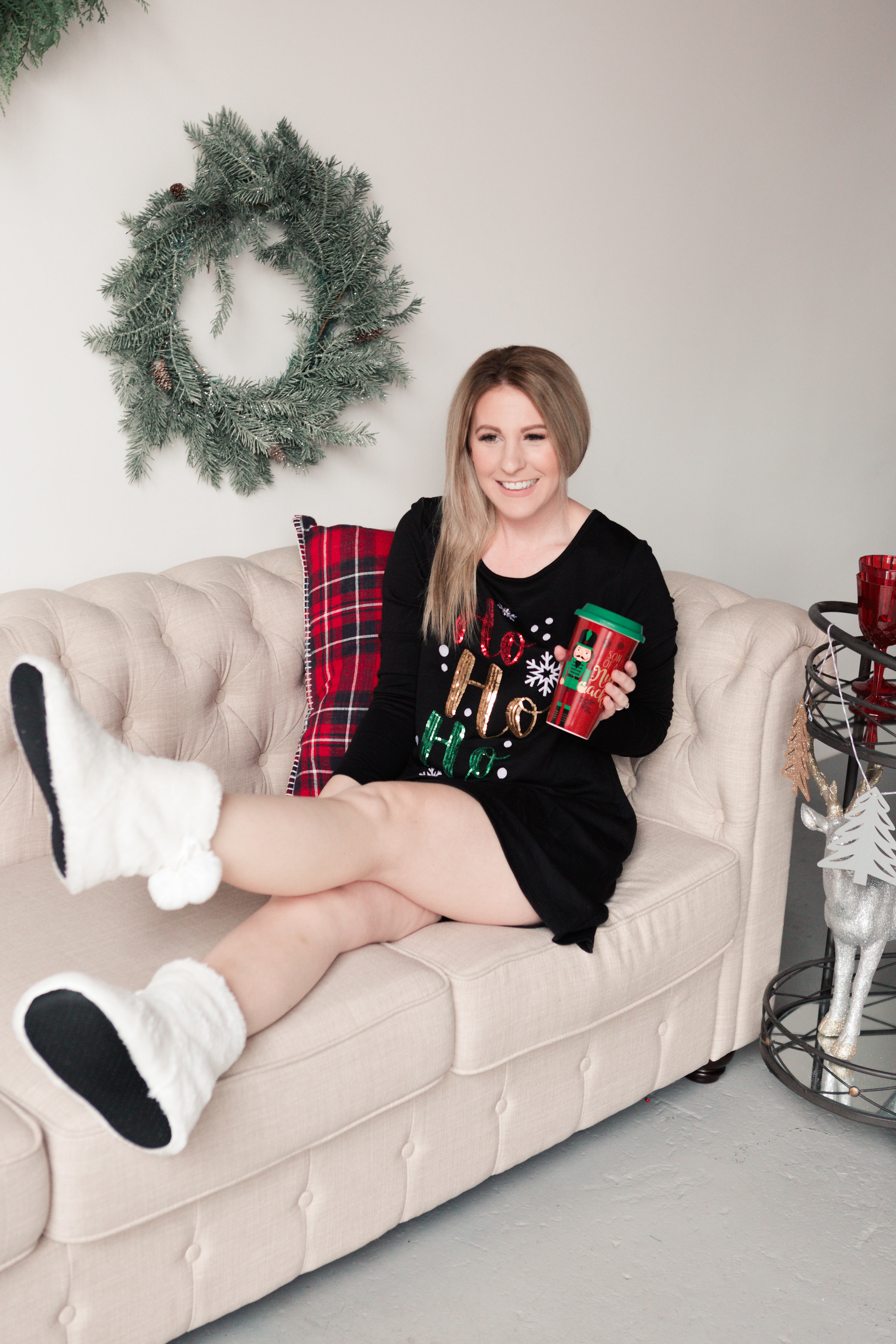 Happy Thirsty Thursday! And by thirsty I mean I am thirsty for my favorite blueberry coffee. This is totally unsponsored, and let me tell you this coffee tastes like you're drinking a fresh blueberry muffin pumped with caffeine! Too delightful for words PROMISE. Isn't one of the coziest part about Christmas the super cute pjs designers come out with?! It makes drinking your favorite coffee that much more festive.
As a kid my mom would let us open one gift on Christmas Eve night and it was always the cutest Christmas pajamas we would wear for Christmas mornings. This made for the perfect kodak moments, and not to mention left us with super fond and festive memories. I am sure we were not the only family who took part in this fun tradition so I figured I could share some super cute pajamas for you to relieve some of those childhood memories on this year's Christmas mornings. I'll be totally honest, we meet my in-laws every Christmas morning for breakfast at our local I-Hop and I will most definitely be sporting one of these cute ensembles, haha! So for my Houston girls, if you see me out on the morning of the big day in my pjs chowing down on french toast, DON'T JUDGE lol!

This is just the first of many festive Holiday posts to come over the next 5 weeks so put your festive panties on and let the glitter flow!
Photography By: C Wright Photography