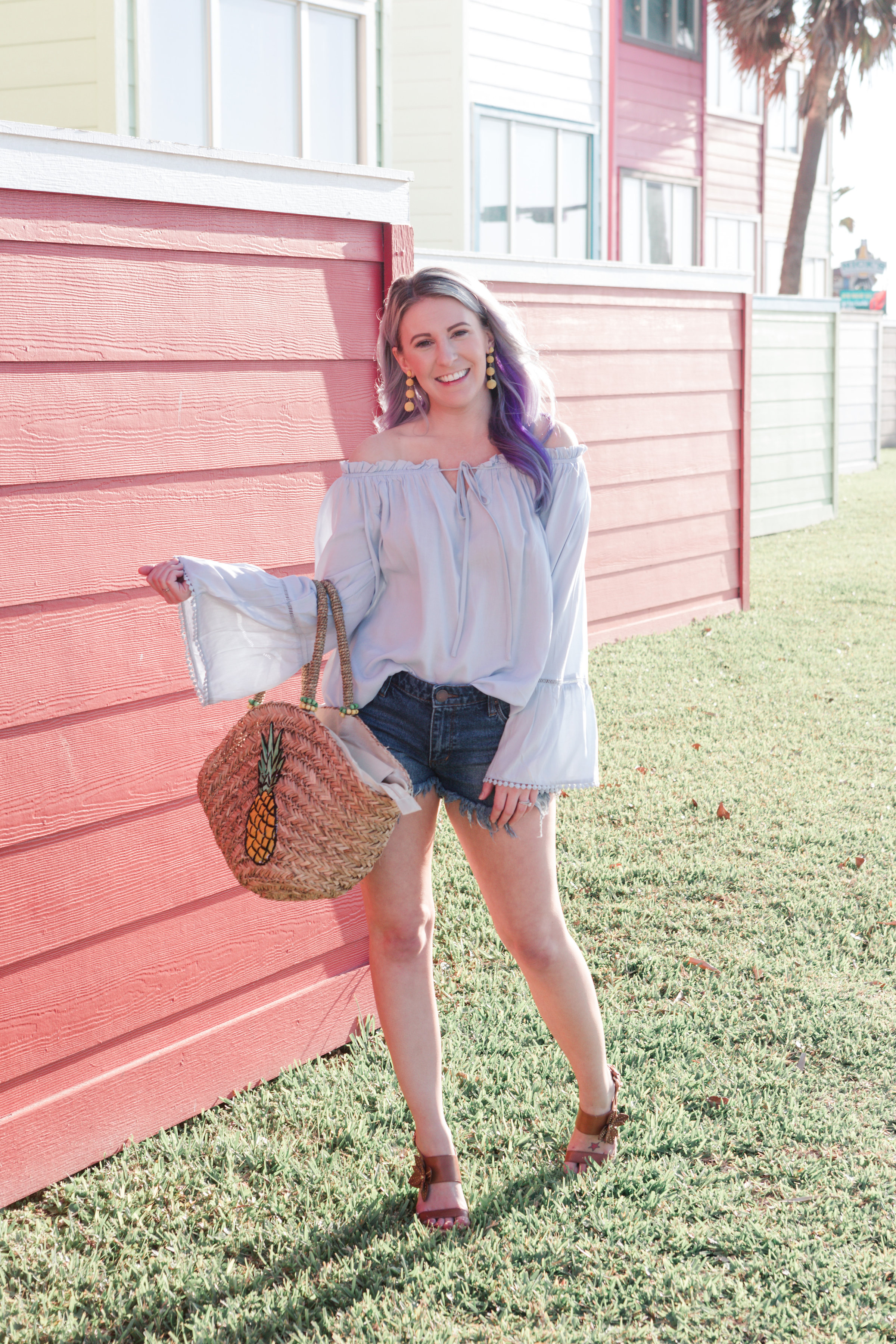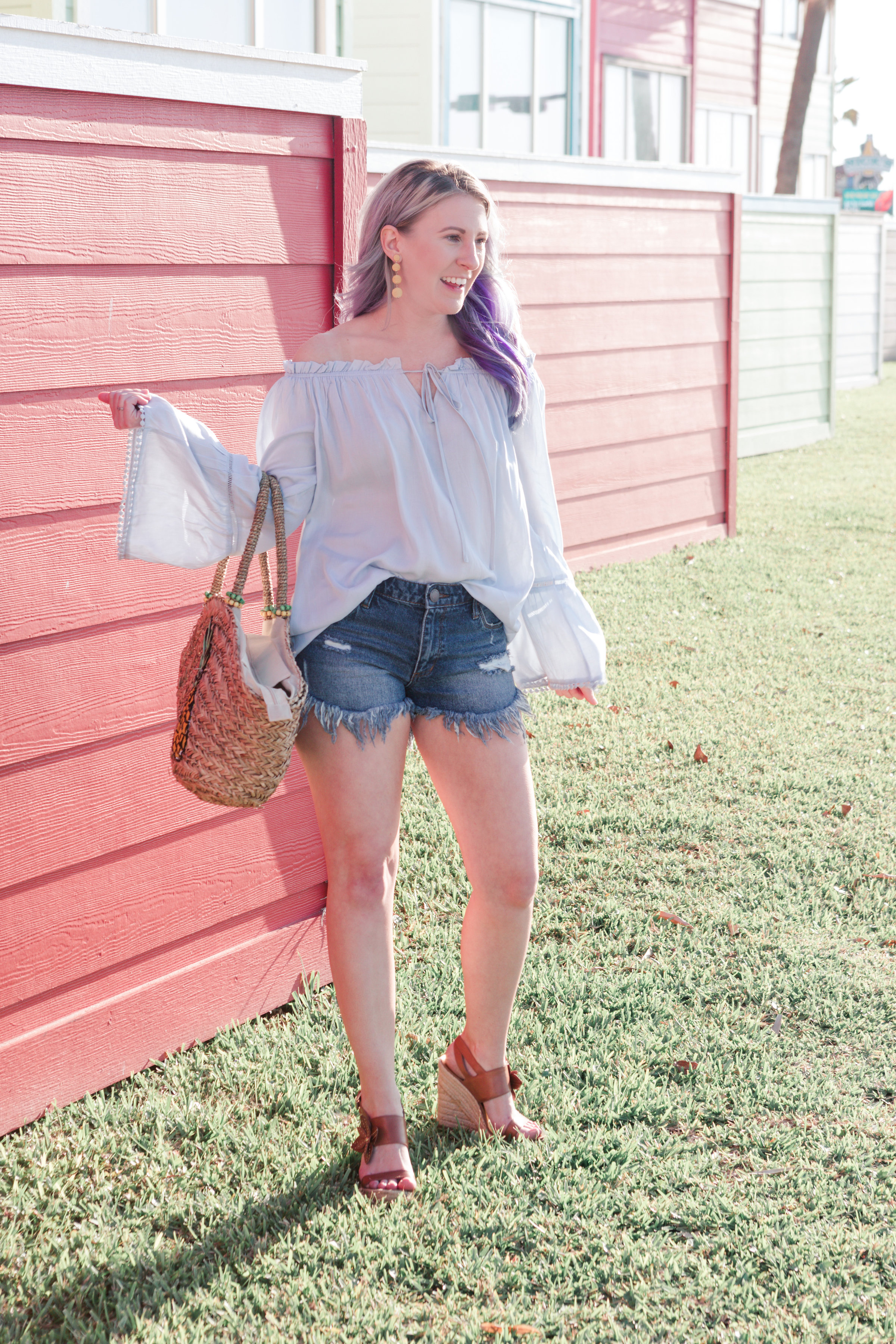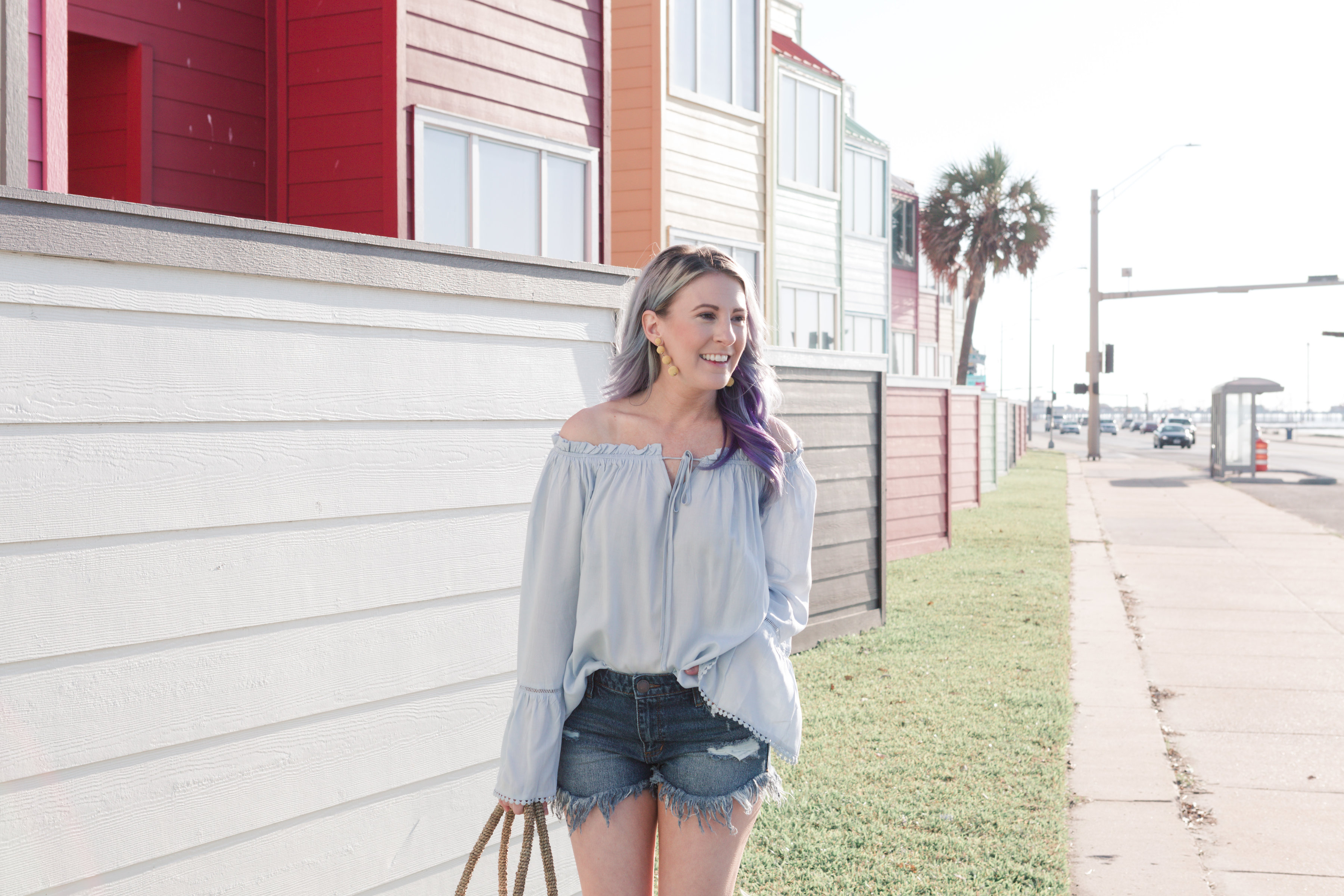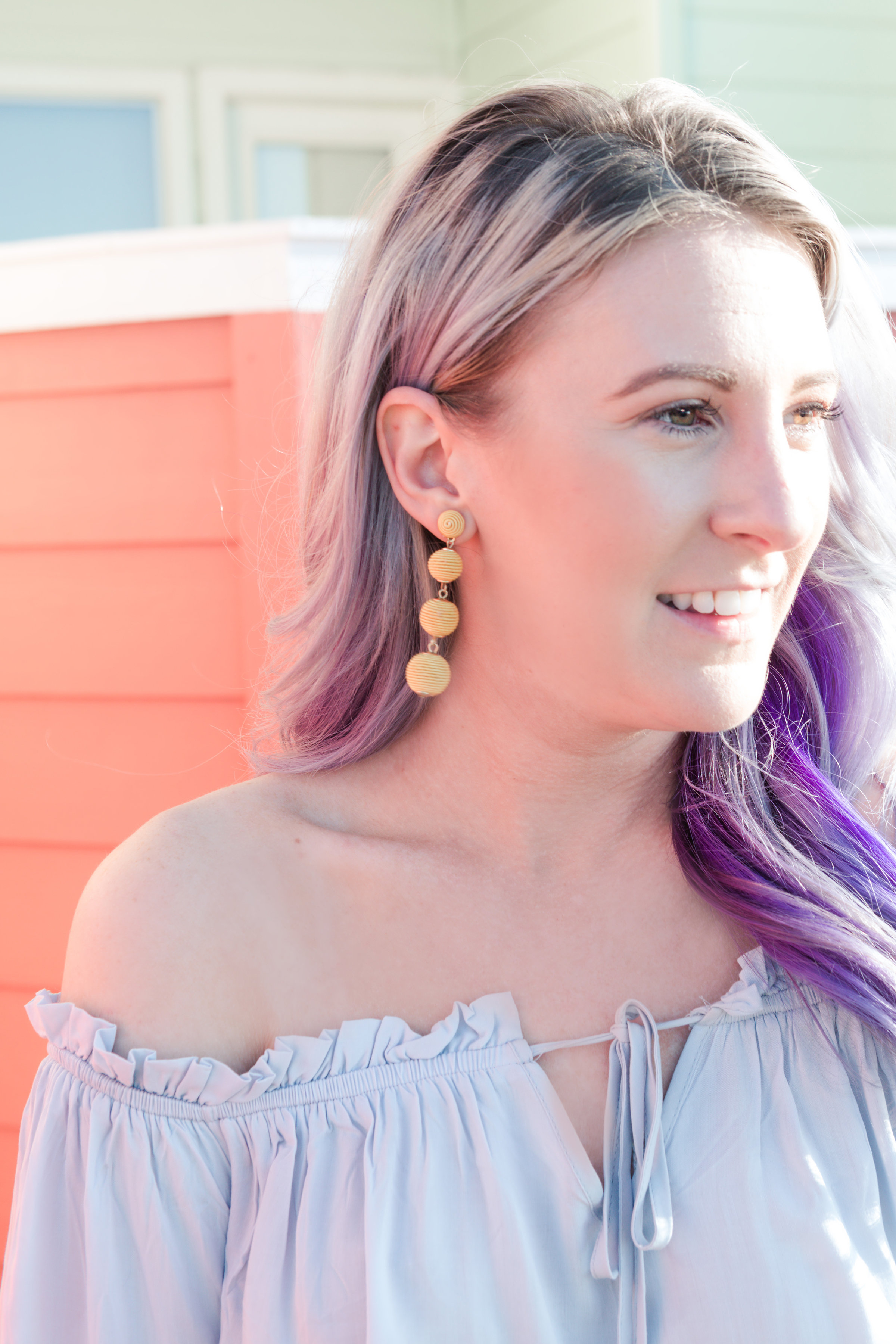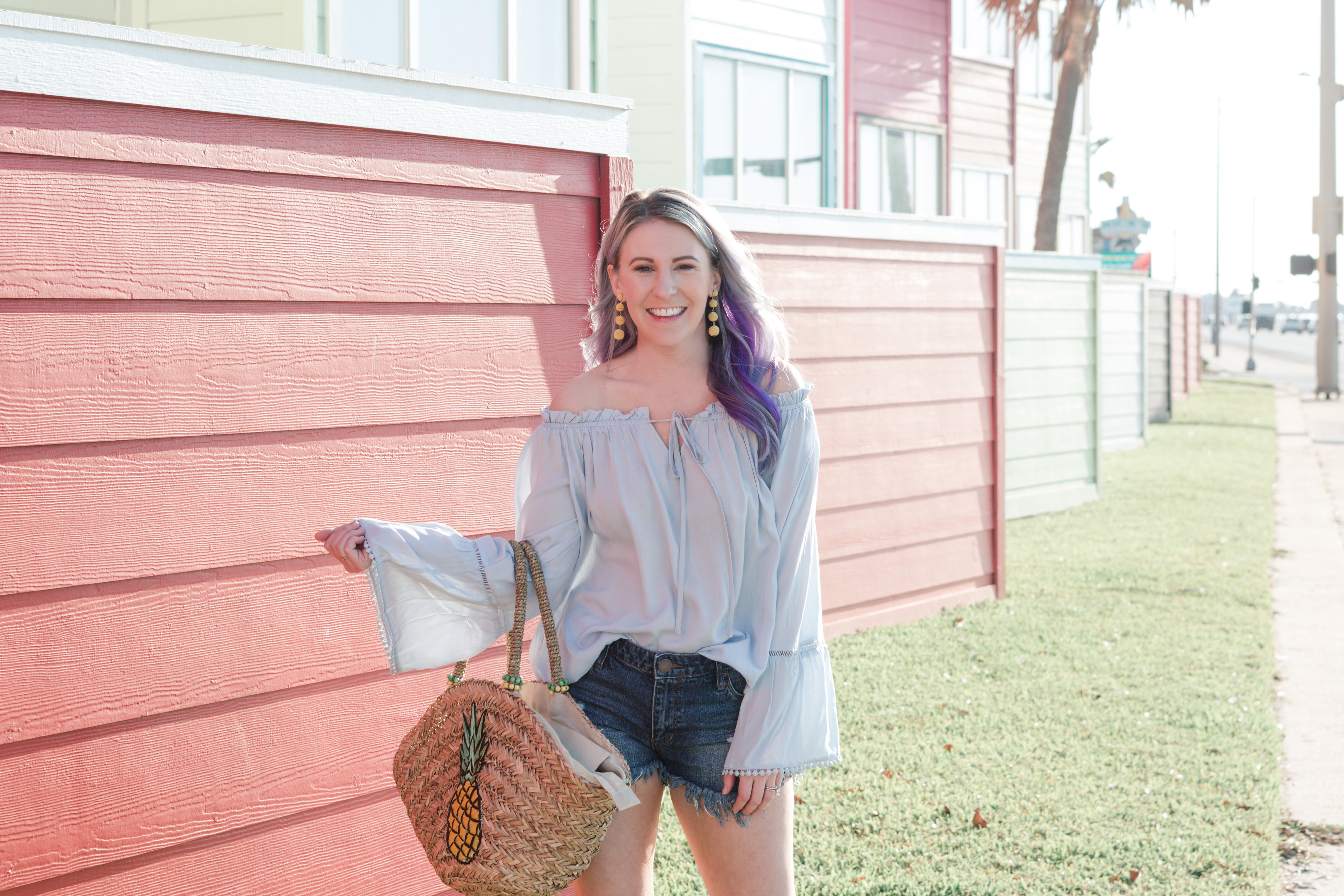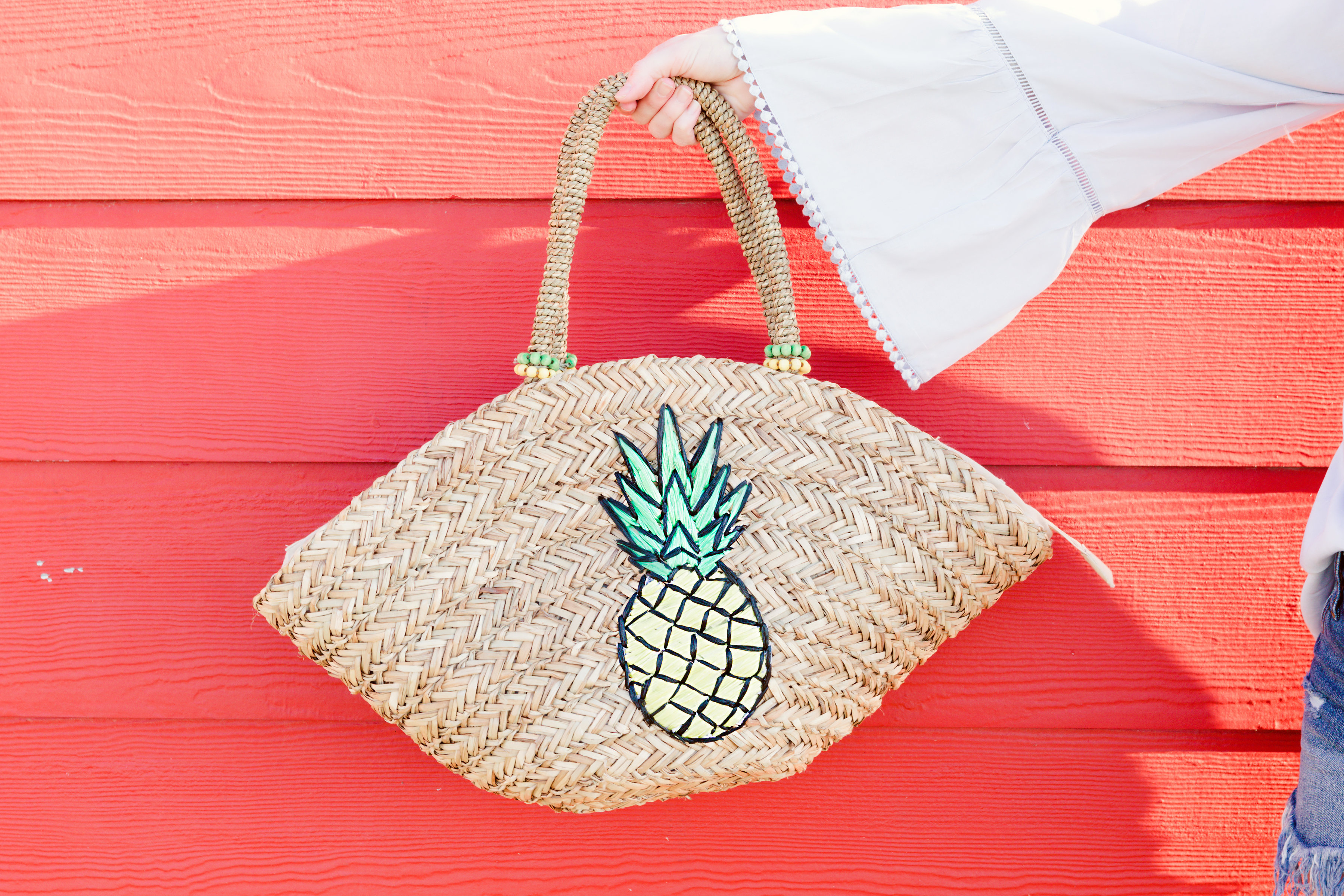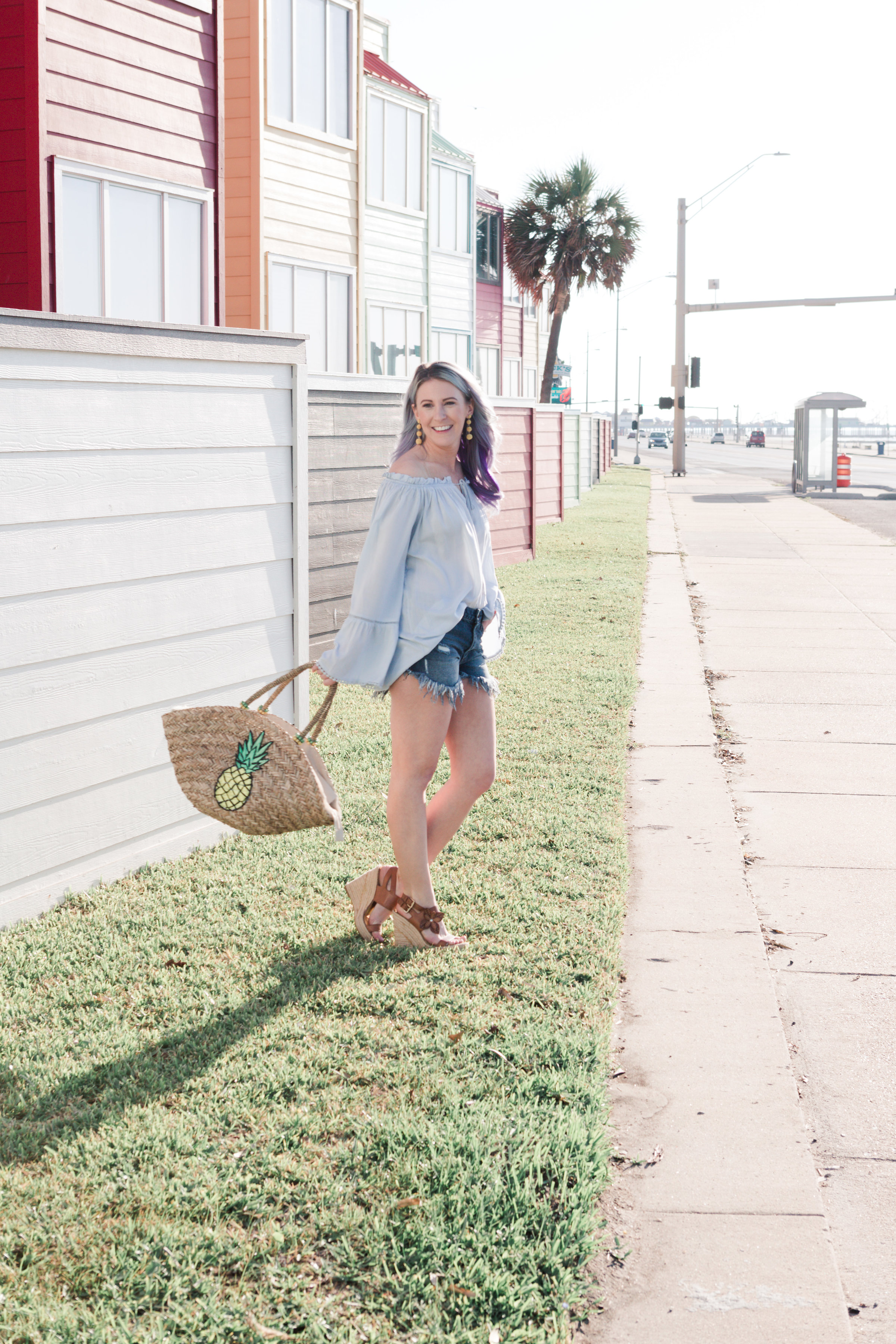 Frayed Denim: Nordstrom [under $30] // Off the Shoulder: Shein // Wedges (similar): Marc Fisher // Summer Earrings: Charming Charlie // Pineapple Tote (similar): Target
As you may or may not know, my family experienced a tragic loss a week ago today. A beautiful soul we loved was taken to be with God and dance no longer in pain. I am not going to go into detail about out loss, but I wanted to explain my absence on social media and here on the blog. I did have a small Instagram posting Wednesday broadly making some of you aware of this, and your prayers, love, and support mean more than I could ever say in words! THANK YOU FROM THE BOTTOM OF MY SASSY HEART. Days prior to our loss it was my hubbie's birthday week and we had many days of celebratory things planned that I took time away from the blog to focus on for him!
That leads me to my real subject of this post. Taking time for yourself, life, and loved ones is immensely important! I personally put a lot of pressure on myself to keep up with it all. Heck, most of us women are go getters trying to do it all to the best of our abilities. And I love being a woman and all the strong, but graceful abilities we have. I can't say I am graceful when I am running around like a chicken with my head cut off, juggling 6 different things in my brain, and 4 others in my hands. But the point is I am strong, and I TRY!
I feel guilty when I am not constantly posting a wonderful blog post on my regular scheduled days, or even when I don't get my Instagram post out some of those days. I love all of you my readers, and I pour my heart into all aspects of Gracefully Sassy. With that, the perfectionist side of me takes it hard when I have to place this lovely piece of me on the backburner to tend to my emotions and physical health, or even the beautiful other parts of life with my husband and family. And I am coming to realize, that is A Okay!
Unplugging from the online social world is what I have to do when trying to regroup or focus on my loved ones. So here I am admitting, I can't do it all, BUT I do try my hardest to make it all work to the best of my ability. I am not at my best when I am run down, typing with one eye open. So now you see why I take time away. It's to your benefit I promise! Hahaha, if you think my typos and grammar are bad now… just imagine if I was doing this half asleep. It would be unreadable for sure.
No one is perfect! We all mistakes, take two steps forward and one step back, but remember you're still one step ahead of where you started. Celebrate all of your successes Small & Large! The failures are not where your focus should be. For explain, my "failure" in not posting because I needed to care for myself and my family led to this blog post. All in all, I feel that is a success as it may be helping some of you in some small way to see your worth celebrating.
I hope you enjoyed this post, and I would love to hear your feedback on how you deal with similar things in life! Well, until next week.. signing off to have some girl time sipping Rose while watching Beauty and the Best.
Photography By: C Wright Photography
Hair Stylist: Cattleya Hair Studio