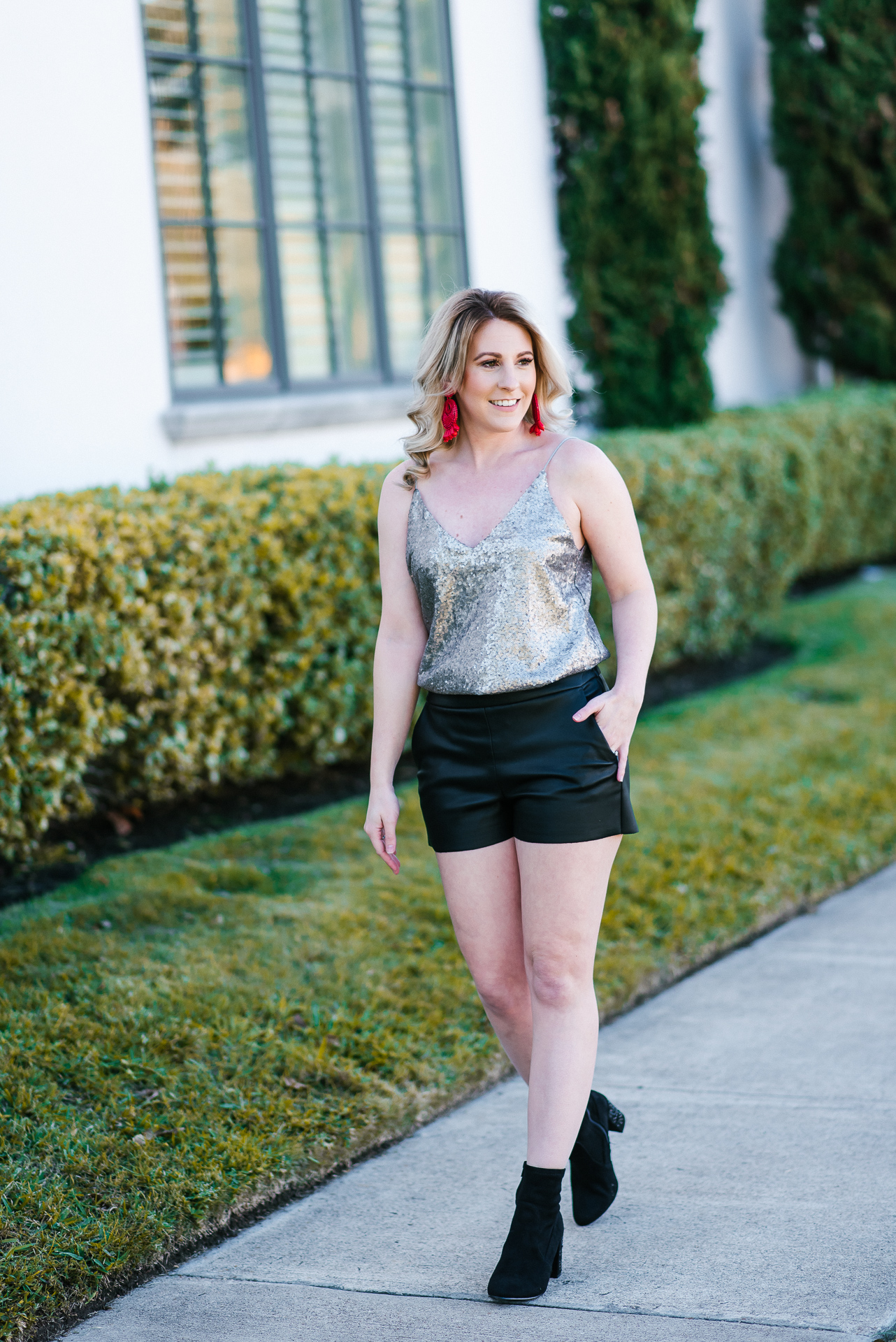 You asked and now it's LIVE, all things Shein fashion! After taking the poll a few weeks ago many of you said you have questions or have never heard of an online store I purchase from frequently called Shein. Simply put, Shein is an online store with all things trendy fashion and accessories at a FRACTION of the cost usual retailers sell the same items for. For example: this TopShop dupe I shared here last month. I completely understand your apprehension when purchasing from an online store in general because most of us want to try an item on before we purchase it, and in this case you can't. But I will break down how to make that idea a foreign thought. Some may be iffy on purchasing from a company based out of China that will be importing your purchase here into the states. I'll be the first to tell you that Shein's customer service is nothing less than professional and helpful so no fear is needed! You'll see more below on quality, fit, price point, and shipping. Again, if I haven't covered any questions you might still have after reading this SheIn fashion Q&A, then please, please, please reach out to me and I will most definitely give you peace of mind.
*Side note: this blog post is in no way sponsored by Shein, just a helpful blog post all of you that have asked about*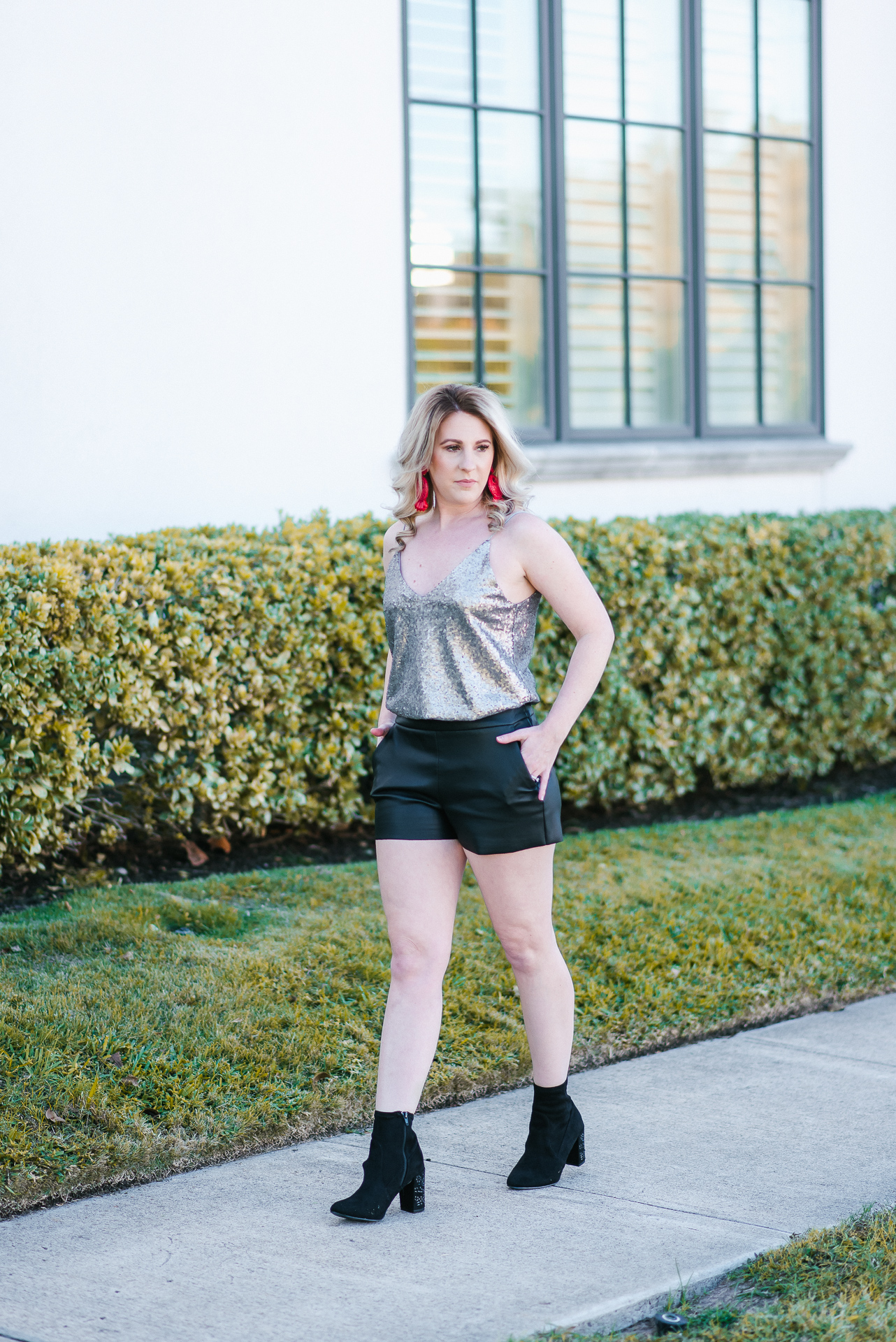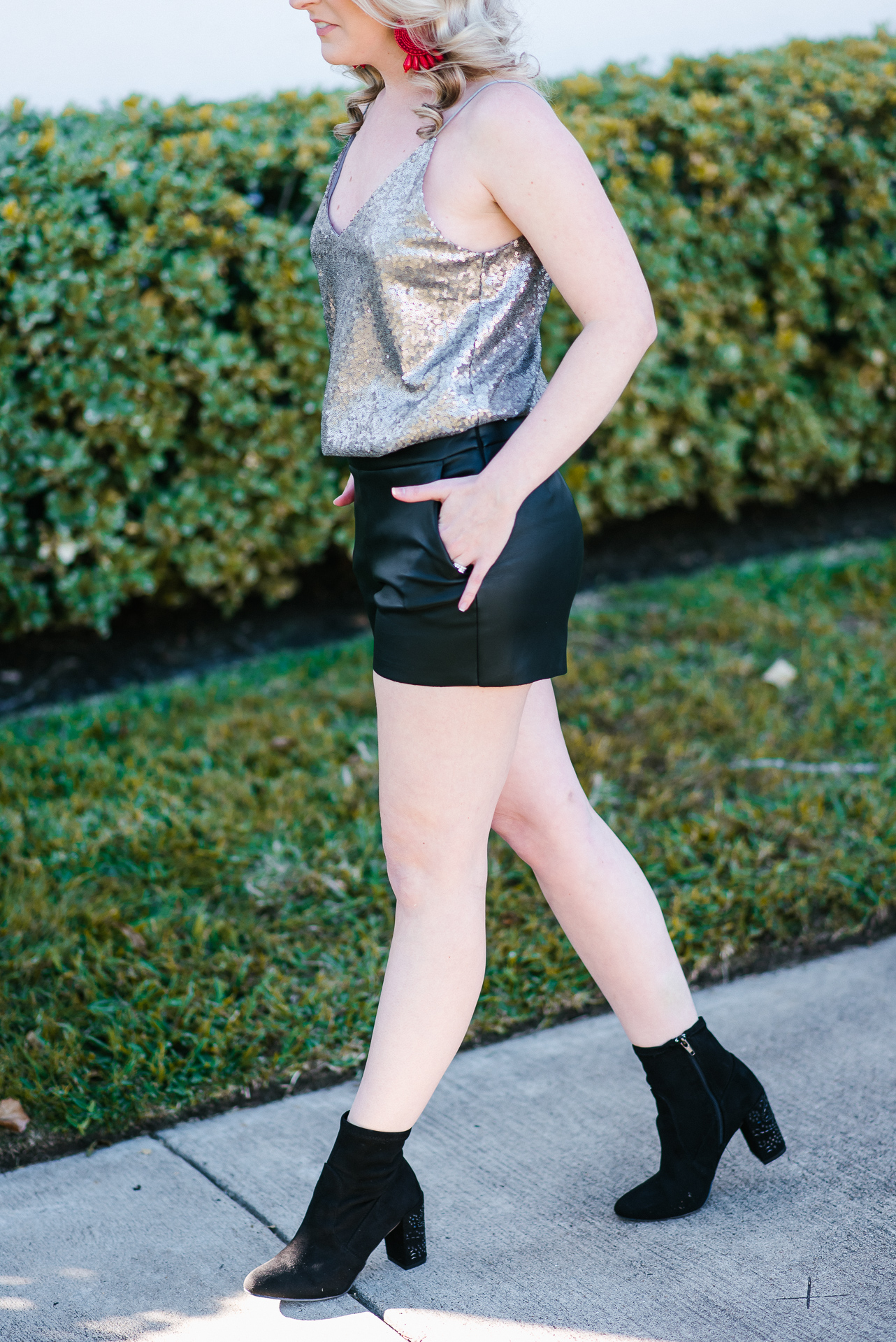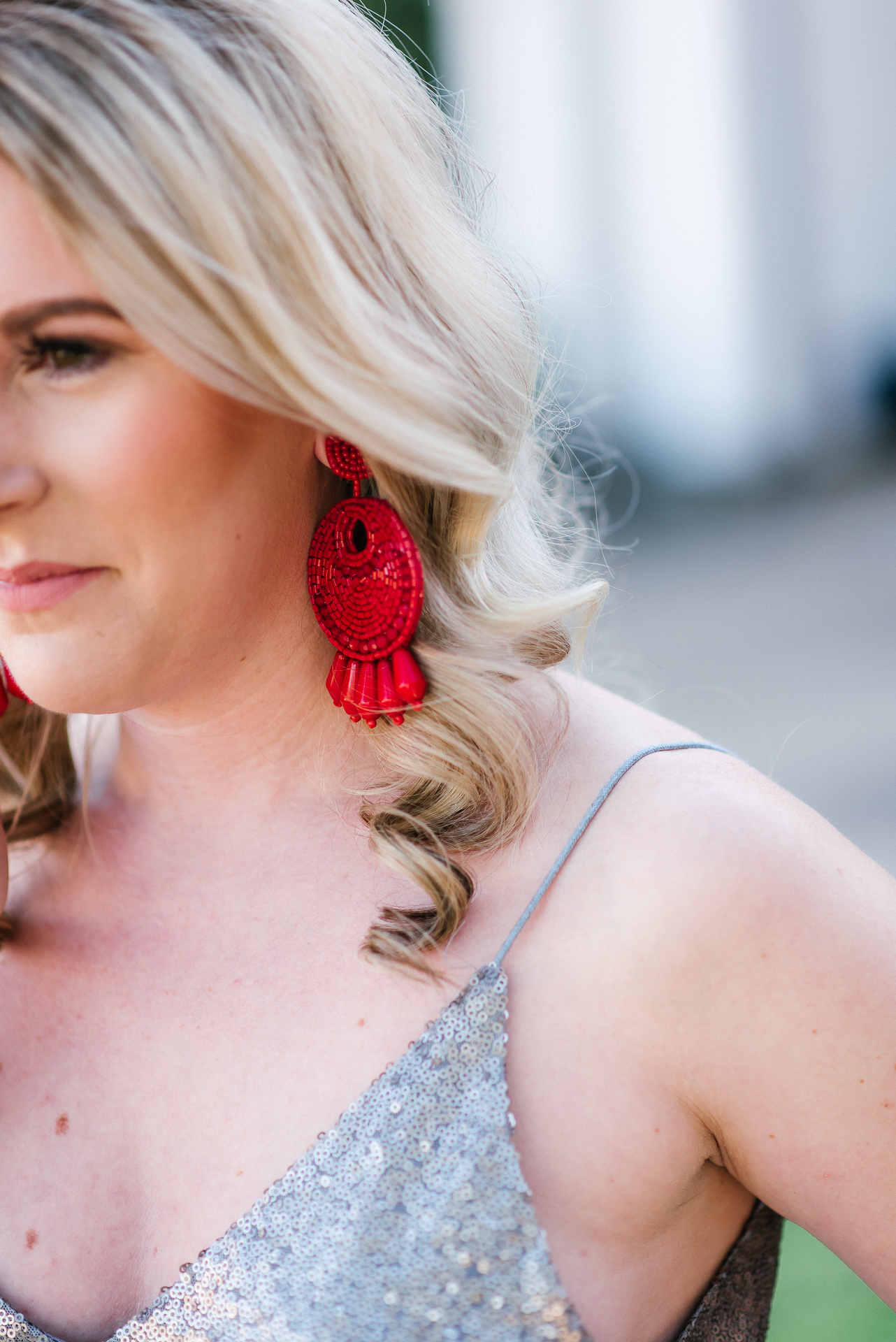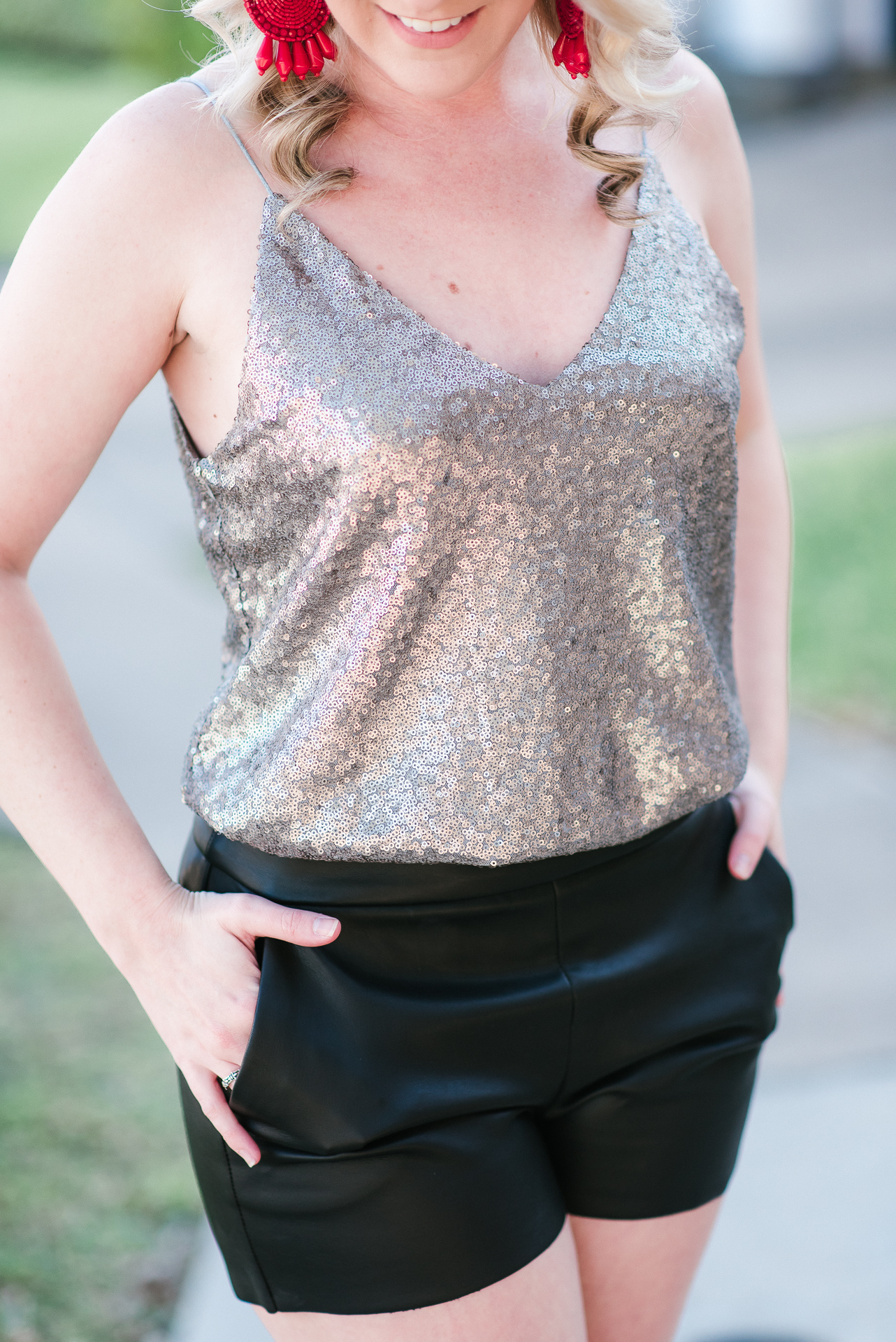 SheIn Fashion – Quality
If you are someone who has already heard about Shein then you likely have had the concern about quality. Shein is like any other online clothing store, they give you full details on the fit, fabric, and model dimensions. ALSO, there are reviews on items from previous buyers. If you're really on the fence about purchasing something be sure to scroll down and read the reviews. I have used this many times and it has been VERY helpful. And if you have seen a blogger feature an item you're looking to purchase, don't hesitate to reach out to her because 9 times out of 10 she will want to give you honest feedback on the item and if she recommends it.
SheIn Fashion – Price Point
Holiday Season is the perfect time to get all of your festive outfits from Shein as they will totally slay when it comes to keeping your wallet in tact. If I am to "fall in love" with an item at a well known department store I generally will click right over to Shein and see how I can save myself over $40 on the same item. I promise, it will look identical to the designer item you have fallen head over heels for. And if you don't click over to look and see if they have something very similar you will kick yourself when you see your favorite influencer on Instagram strutting around in the same flawless piece at half the cost you paid for it. As a Fashion Blogger, I sink a lot of  $$$ into this sassy place of mine. I have to be a bargain hunter finding those trendy pieces I love under $100 for one stinking item. And I like to pass on the score I found with you lovelies because that's what friends are for!
SheIn Fashion – Fit
Like I said earlier, Shein offers the model specs and all the information on the type of material and "fit" in their description section. I will say that I do study this area very well when purchasing a piece because this is where I learn the most if something will work for me or not. I have had issues with the one-piece swimsuits as I am petite with a short torso. Other than that, I haven't had any issues with fit what so ever. Best advice for yourself is know your own measurements and how you would like the item you want to purchase to fit. I am willing to bet these two things will not steer you wrong when looking at the specs of a particular size on an item.
Last but not least, SHIPPING
Yes, Shein is based in China. The standard shipping does have a much longer transit time that other domestic orders you probably have purchased from in the past.
Just to break the shipping process down for you:  (this is VERY generalized so please don't critisize it)
The item you ordered is packaged up for shipping, it then is booked with a UPS, DHL, ect.
That freight forwarder then books your order with an cargo airline carrier.
You cargo then clears China customs to come to be exported.
Your purchase ships.
It arrives 5-8 days later here in the states (most likely Cincinnati).
It then has to be cleared through US Customs, and picked up by a trucking service to then delivered to your door.
I try to plan when ordering from Shein. Usually I will place items in my cart over a couple of weeks time, and towards the end I make my final selections, and purchase the $12.99 expedited shipping. I have seen a usual transit time of 5-7 business days total. I HIGHLY recommend others doing this. I can totally rationalize that cost to receive my order in a less than a month's time.
Wooooo this ShieIn fashion blog post is wordy! But I wanted to be sure I explained and answered the questions you all have asked. Again, if you still have questions on Shein fashion please send them over and I will be more than happy to answer them. Now, I get to totally dive into all things Christmas since tomorrow I will be headed to a huge Holiday market we have in Houston every called "The Nutcracker Market". I'll be sure to show you all the fun tomorrow on Instastories if you care to know what it's all about 🙂