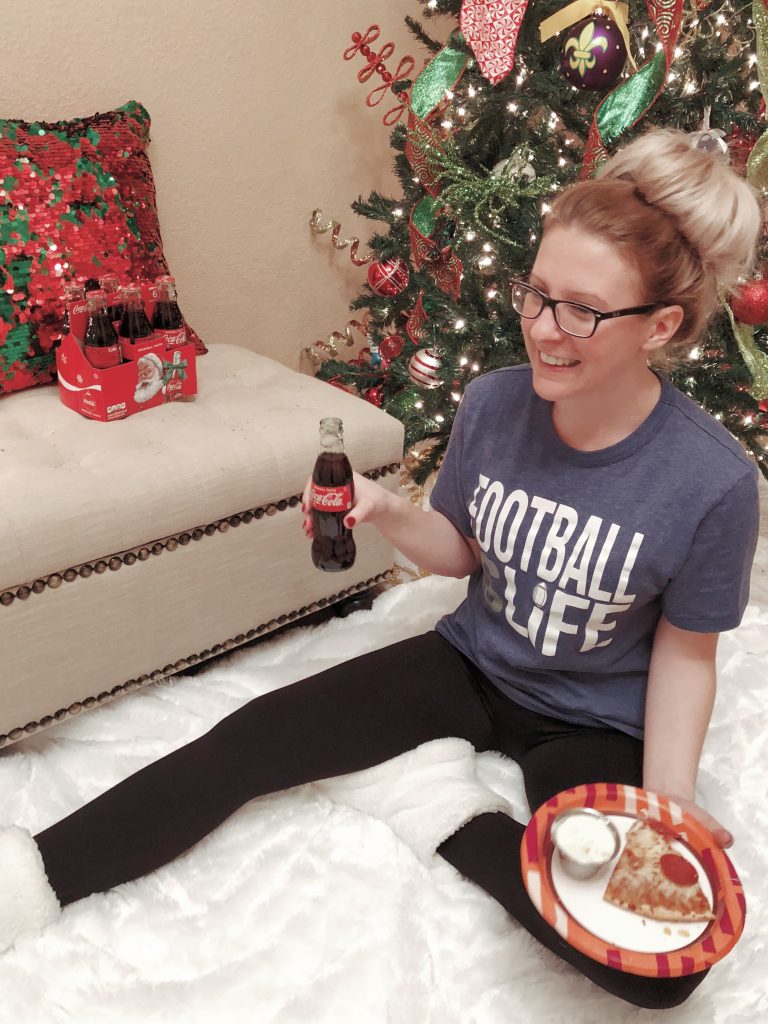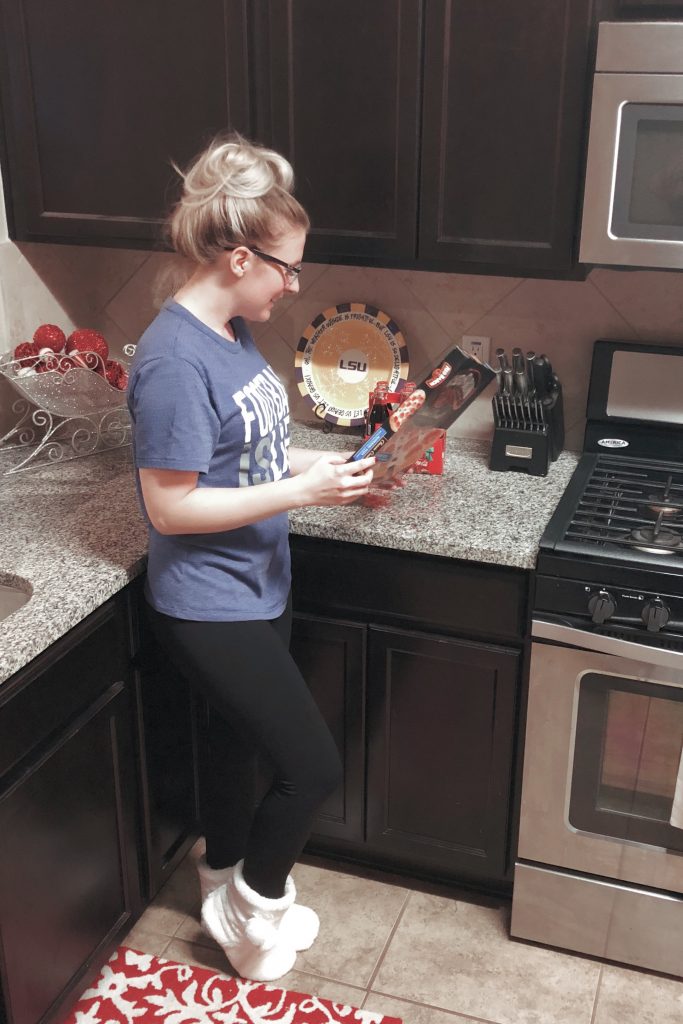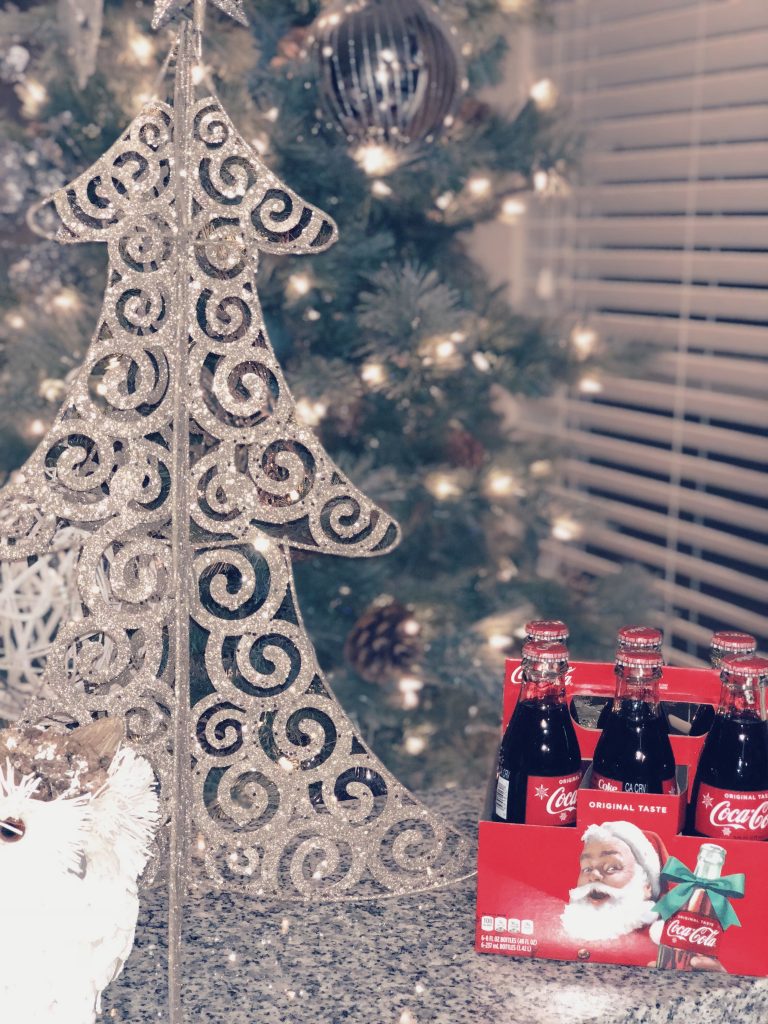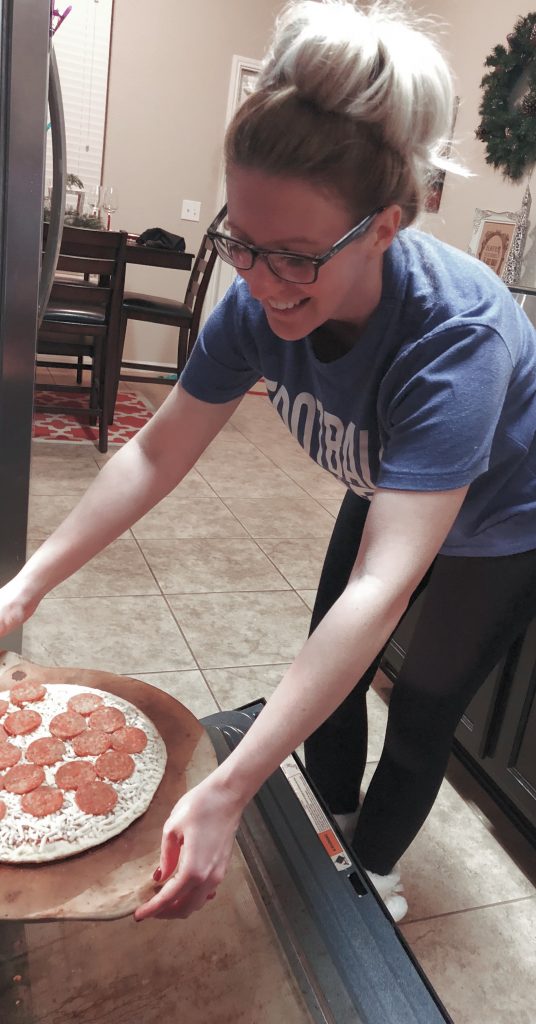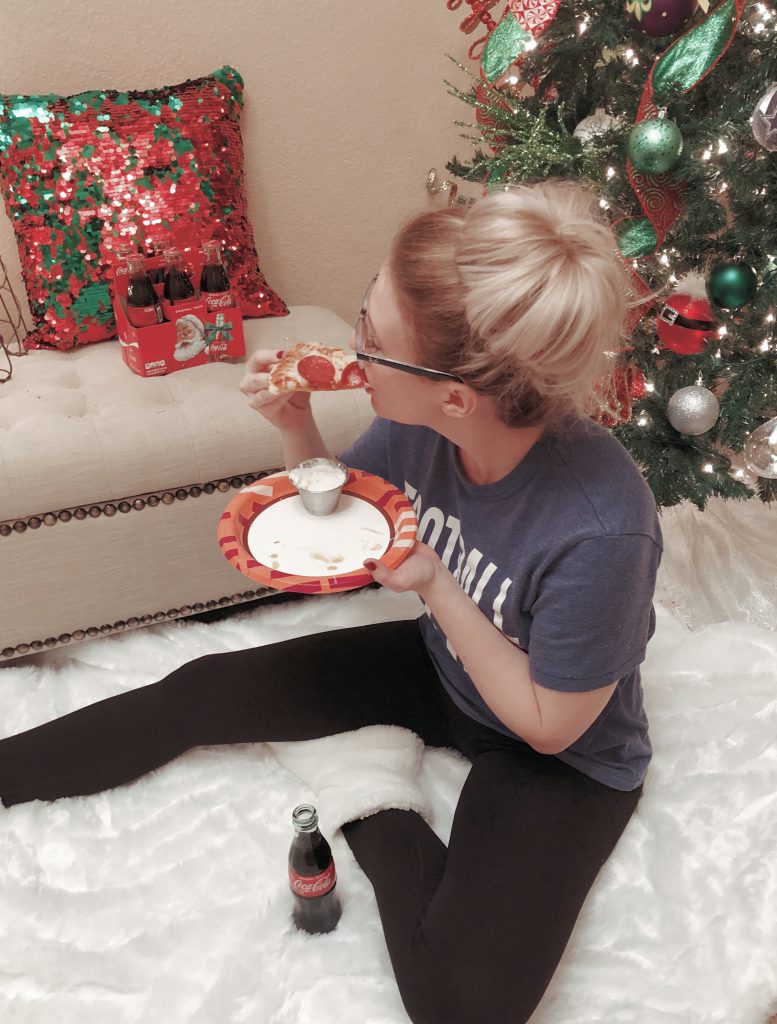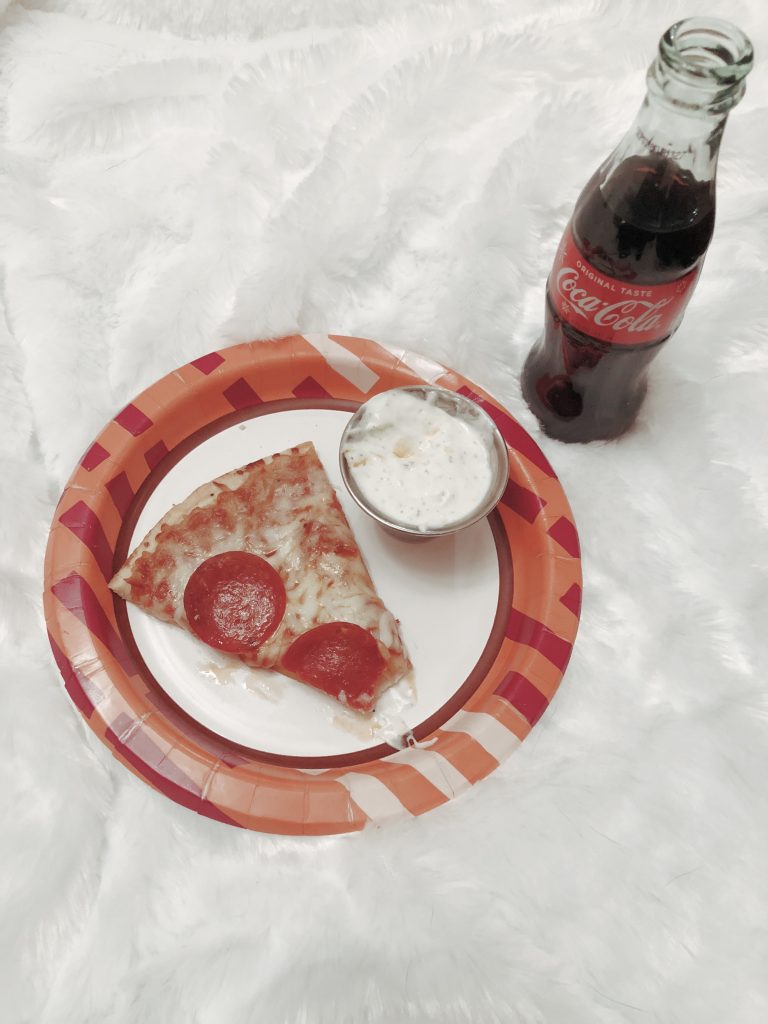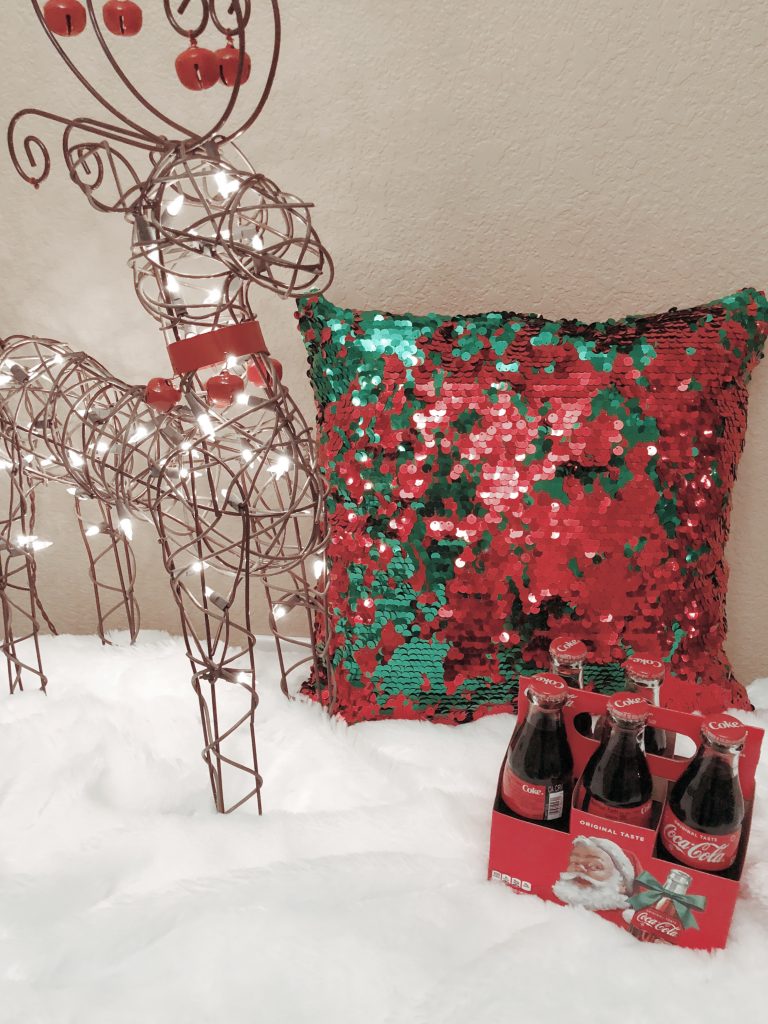 *This shop has been compensated by Collective Bias, INC. and The Coca-Cola Company, all opinions are mine alone. #GrabSomeCheer #CollectiveBias *
Happy Almost Holiday Week! Are you still needing to get your wrapping party on before the big morning? Between work, family, parties, and well this lovely little space of mine, I am finding scheduling time to wrap gifts is slime to none. This weekend I put my foot down! With the help of Red Baron and Coca-Cola™ I was able to spend time with the hubs wrapping gifts, watching football, and eating our favorite meal (PIZZA) top off with the ever so amazing Coca-Cola. It's the meal time like this during the Holidays that leave us with more time to spend quality time with one another. And with all the hustle and bustle we all know that is super important and rare during these last few weeks.
No pizza is complete in our house without our savory Garlic Ranch Dipping Sauce! If you want to try our little southern taste of heaven here is how we whip it up.
*Tip: let is set in the refrigerator for a few hours before serving* 
1 Cup real Mayonnaise
3 Tbsp Milk
1 Tsp Lemon Juice
2 Large Garlic Cloves, Crushed (minced)
2 Tbsp Finely Chopped Onion
1 Tsp Tarragon
2 Tsp Dried Dill
1/2 Tsp Salt
1/2 Tsp Pepper
I will be totally honest, Kyle and I eat Red Barron pizza at least 3 times a week. We're Pizza Lovers to the FULLEST! I think our gifts came out eve more festive than usual because we were washing out savory pizza down with a cheerful ice cold Coca-Cola. Soooo PSA to family: If you see any grease stains or sticky residue on your gifts packaging, just know we wrapped it with love and tastyness!
But we do promise to make it up to you when we all go to the movies for extra special bonding time at THE MOVIES. Seriously, there are so many great movies that are released or being released this weekend that I think our families and us will be living at the movie theatre. We might even wear matching festive pjs to the theatre so we won't get lost in all the madness, haha. Fandango has made it even more affordable to bond with your family at the movies this year over the Holidays. Snag $10 worth of Coca-Cola products at your local SafeWay so you can take advantage of  Fandangdo's $5 towards a movie ticket for every $10 you spend. Super easy, and will have you being the Holiday Hero in your family! Be sure to take advantage of this amazing offer with Fandango as it ends 12/31/2017.
Here are all for Offer Details on the Fandango Reward: http://cbi.as/a18-q