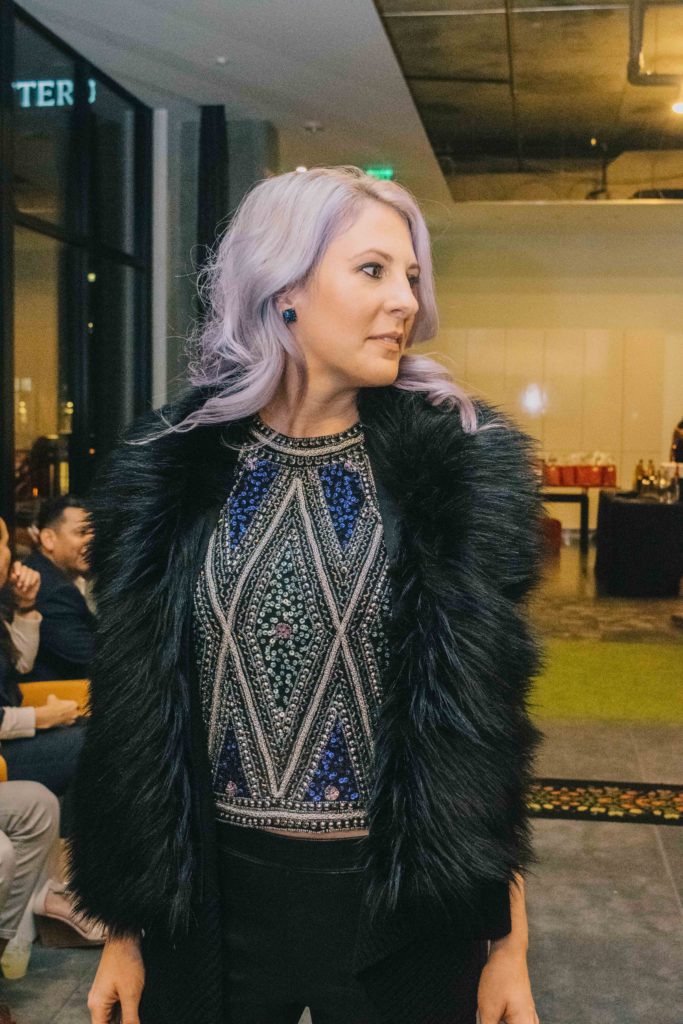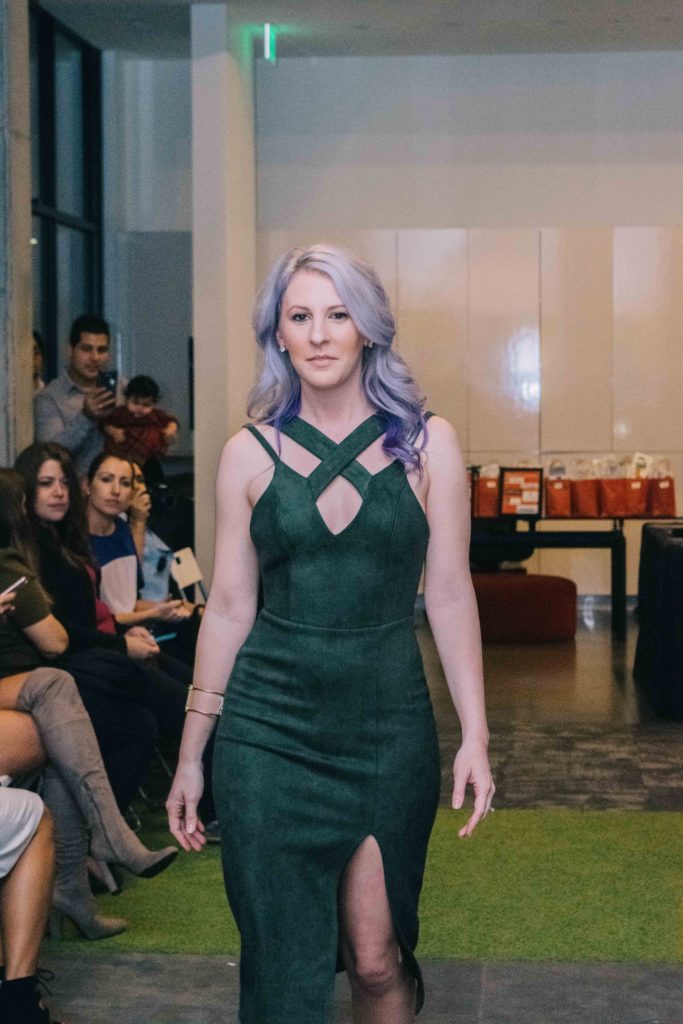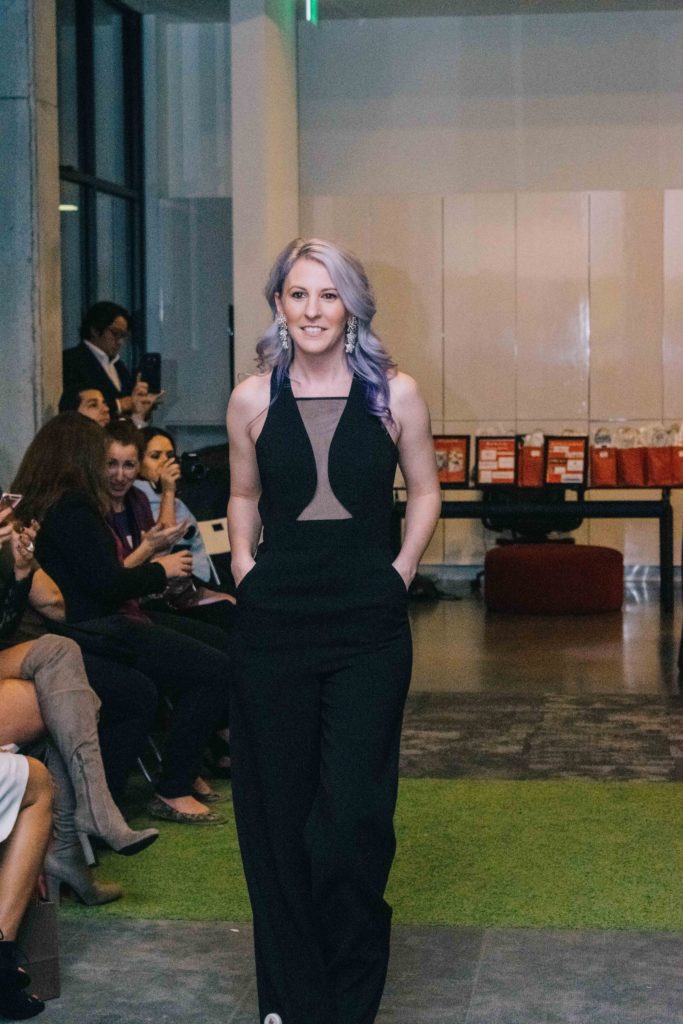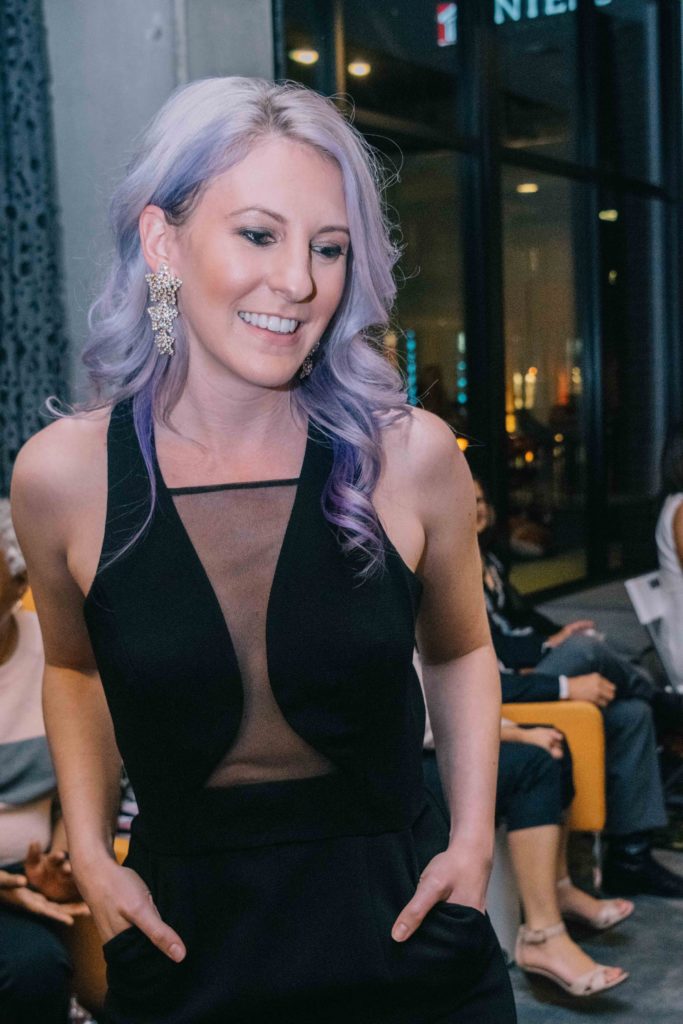 Photography: Exposures 8 Creatives
Hair Stylist: Cattleya Hair Studio
Strutting your beauty in the face of adversity is always your best side!
I had the lovely pleasure of walking in the Holiday Fashion Show last month. Dillards sponsored our stunning looks that were chosen by two of my fellow blogger babes, that also hosted this event, Amanda from A Positively Beautiful Life, and Valeria from Val Around Town! I love that Houston has such an amazing group of other bloggers who are all #communityovercompetition and love to get to know other blogger babes. I never knew this side of blogging until I got into it, but I am ever so thankful for meeting these lovely ladies!

These Holiday looks will not disappoint and are all linked below!
Look 1: Faux Fur Sweater Vest with Faux Leather Leggings
Look 2: GB Suede Dress UNDER $45
Look 3: BCBG Jumpsuit UNDER $100
Time to Smile in Adversity
This fashion show happened to fall on the week of my birthday, and actually was the day before! I thought, what better way to start my celebration than walking the runway in head to toe glamour. The days leading up to this AMAZING event, I had been experiencing some strange things physically which all lead to the sign of Pregnancy. I thought it was really a long shot so I didn't put much value in the things that were occurring. I decided mid-day of the fashion show that I would take a test first thing the following morning. I wanted to be sure the things I was feeling wasn't related to this if I was going to let myself enjoy margaritas at my birthday dinner. Well after getting out of the shower on my birthday morning, there it was.. the sign of motherhood on MY BIRTHDAY! I was over the moon, talk about the world's best birthday gift ever! I wanted to tell Kyle as fast as possible, but in a great way and not something over the phone.
I knew I was very early in, 3.5 weeks to be exact, and I wanted to keep it between our parents, us and our closest of friends. Sadly, my birthday party was scheduled for the following day at a local brewery. Like I said, I wasn't ready to make a full-fledged announcement so "fake it till you make it!" was my moto for the day haha. I had a feeling eyebrows were raising, but they dare not ask. I just brushed it off and smiled oh so wide inside for the bundle I was carrying! Kyle and I enjoyed every moment together talking about our baby and the future we were building for our child. The few days we had our baby seemed like a month long, in a good way lol. Days later I awoke to strange pains and lots of blood. After going to the doctor and doing an ultrasound, it was confirmed we were having a miscarriage due to a chemical pregnancy.
I never thought I would talk publicly about this and I really thought to myself.. Why?! Something I have concluded about this is that there is an unsaid stigma around women who have miscarriages. Almost that they should feel ashamed, or should hide. And that is just not the case! Especially with these sassy pants. I have nothing to be ashamed of. I, as a good mother had a feeling and when I found out about this wonderful gift I took every precaution I could to care for our sweet blessing!
Some woman may very well stay quiet because they're grieving in their own way and want no additional attention. FAIR ENOUGH! You need to do what is best for your body and heart. For me, I want to be able to talk about it openly without the fear of those looks and whispers behind my back. I don't need your pity, I need your love and support to try again! The fact is, this is a very common occurrence and most likely will not happen to us again. It was just an abnormality and at NO FAULT OF MY OWN. I hold my head high because our next baby will be our rainbow baby and we will be just as blessed to love another bundle (prayers to God for this next bundle to make it all the way through with no complications).
This may or may not have helped you in some way. I just knew I didn't want to feel ashamed, so now it is out there and that feeling is gone. If you EVER need a shoulder to cry on OR an ear to bounce something off of, I am your girl… message me, email me, call me, heck.. carrier pigeon your thoughts on a letter to me. I will be there whole heartedly! You are never alone in whatever struggle you face.