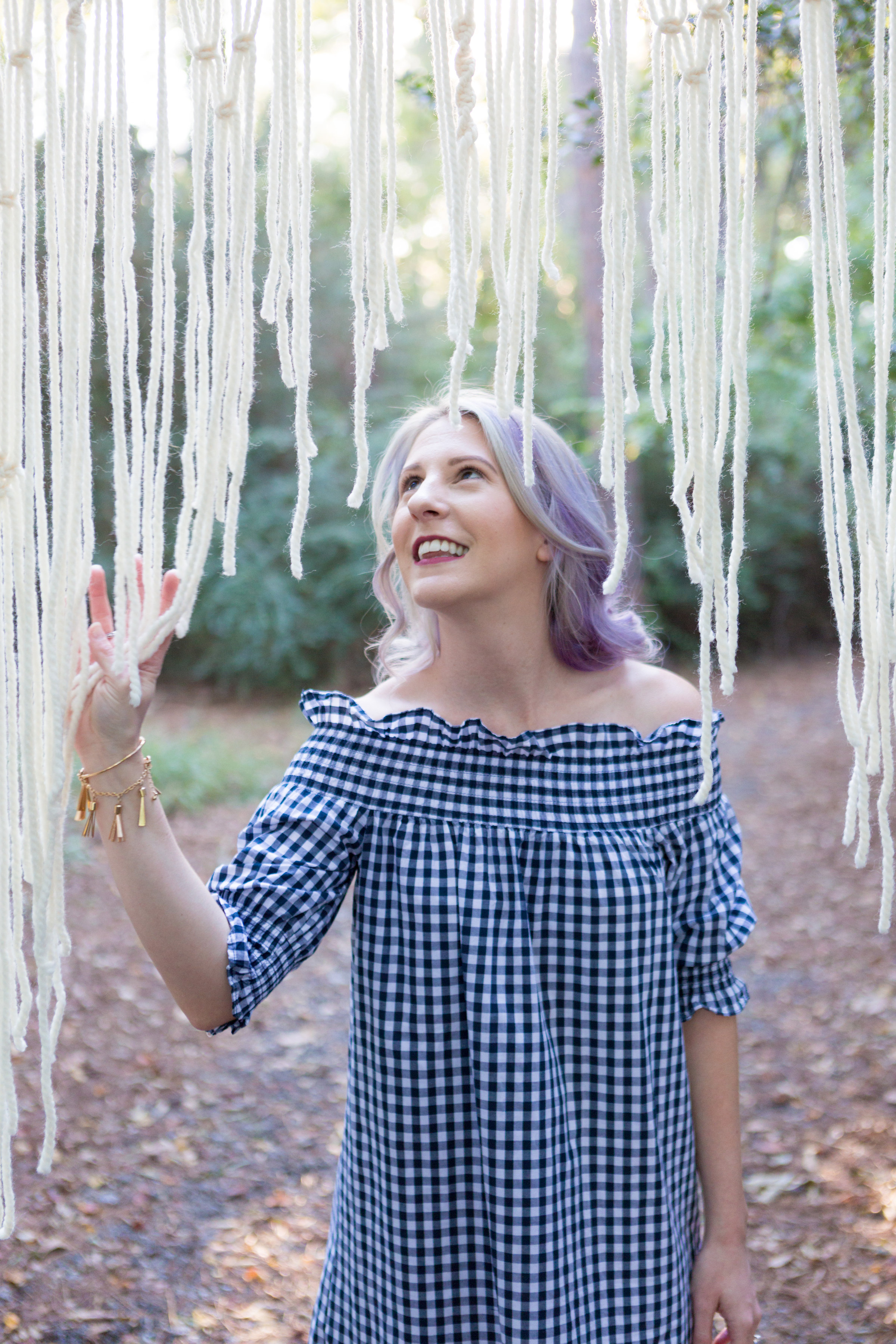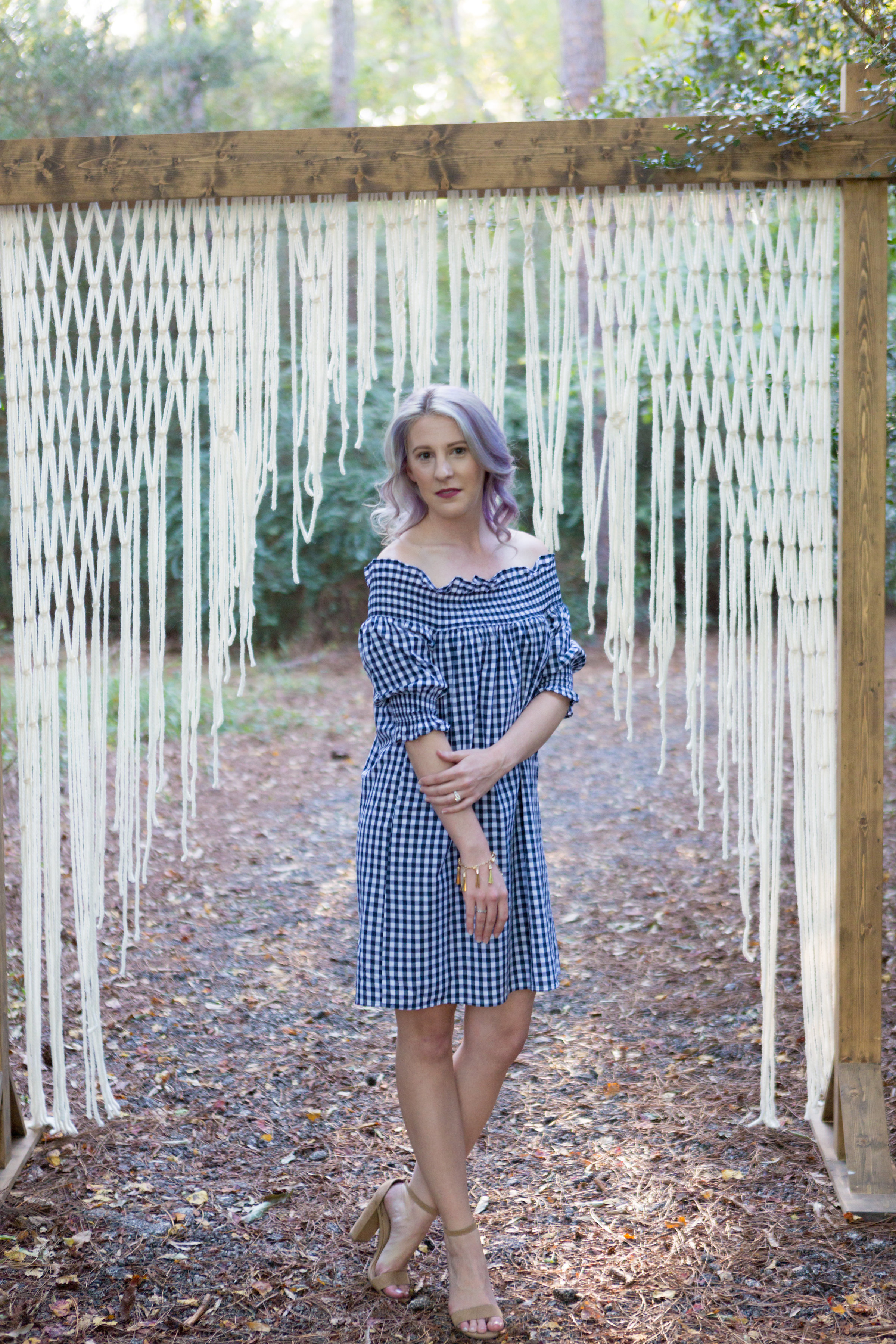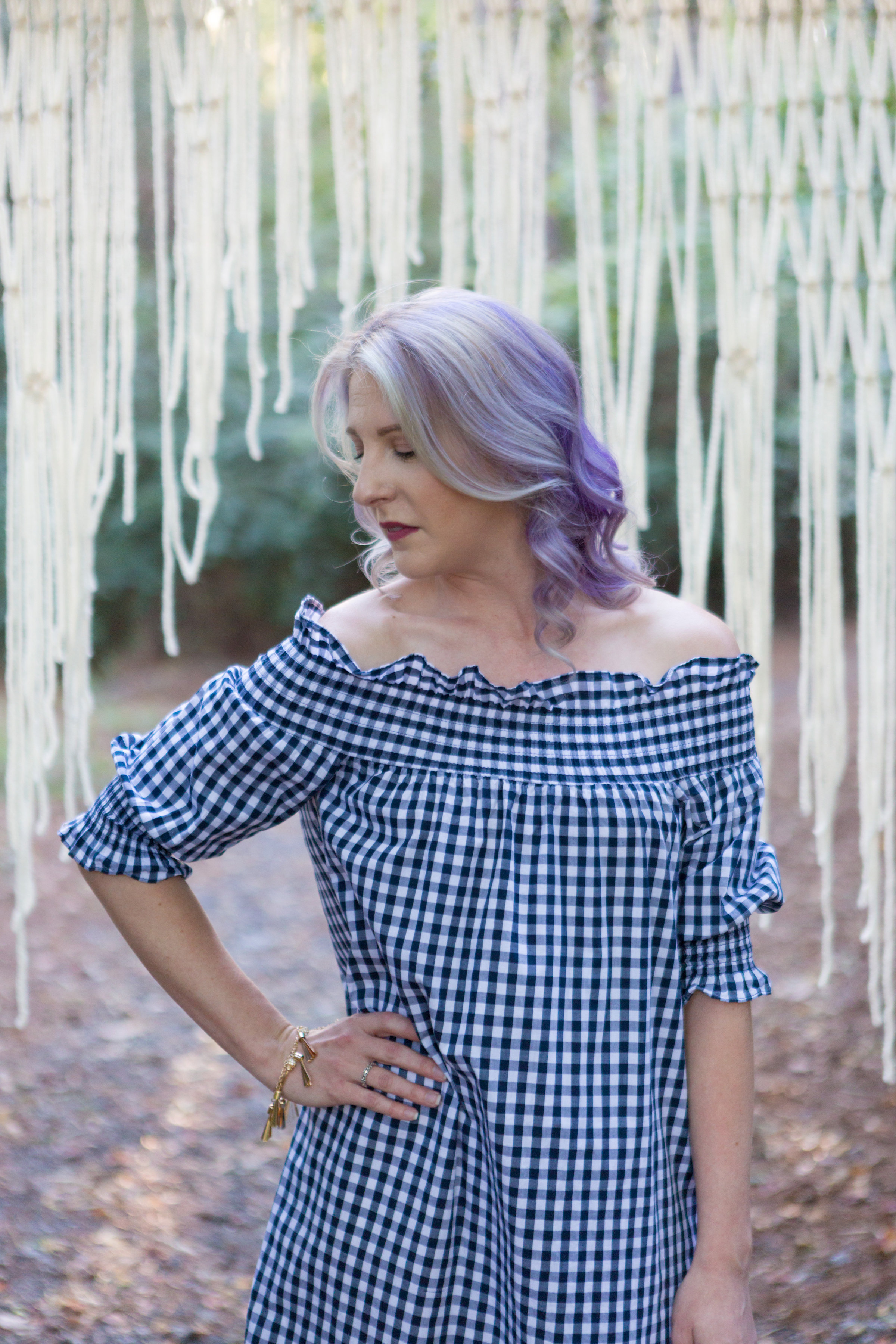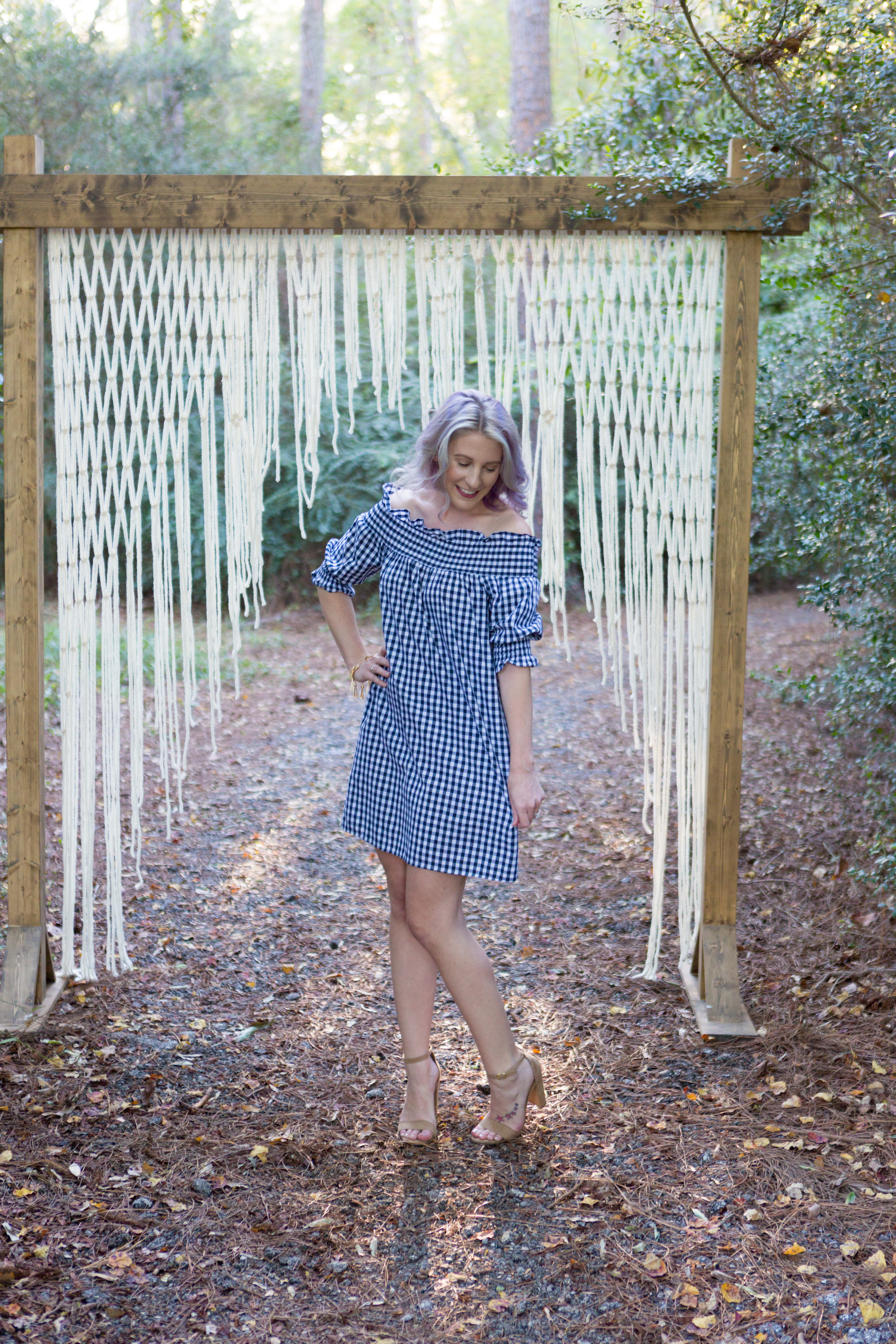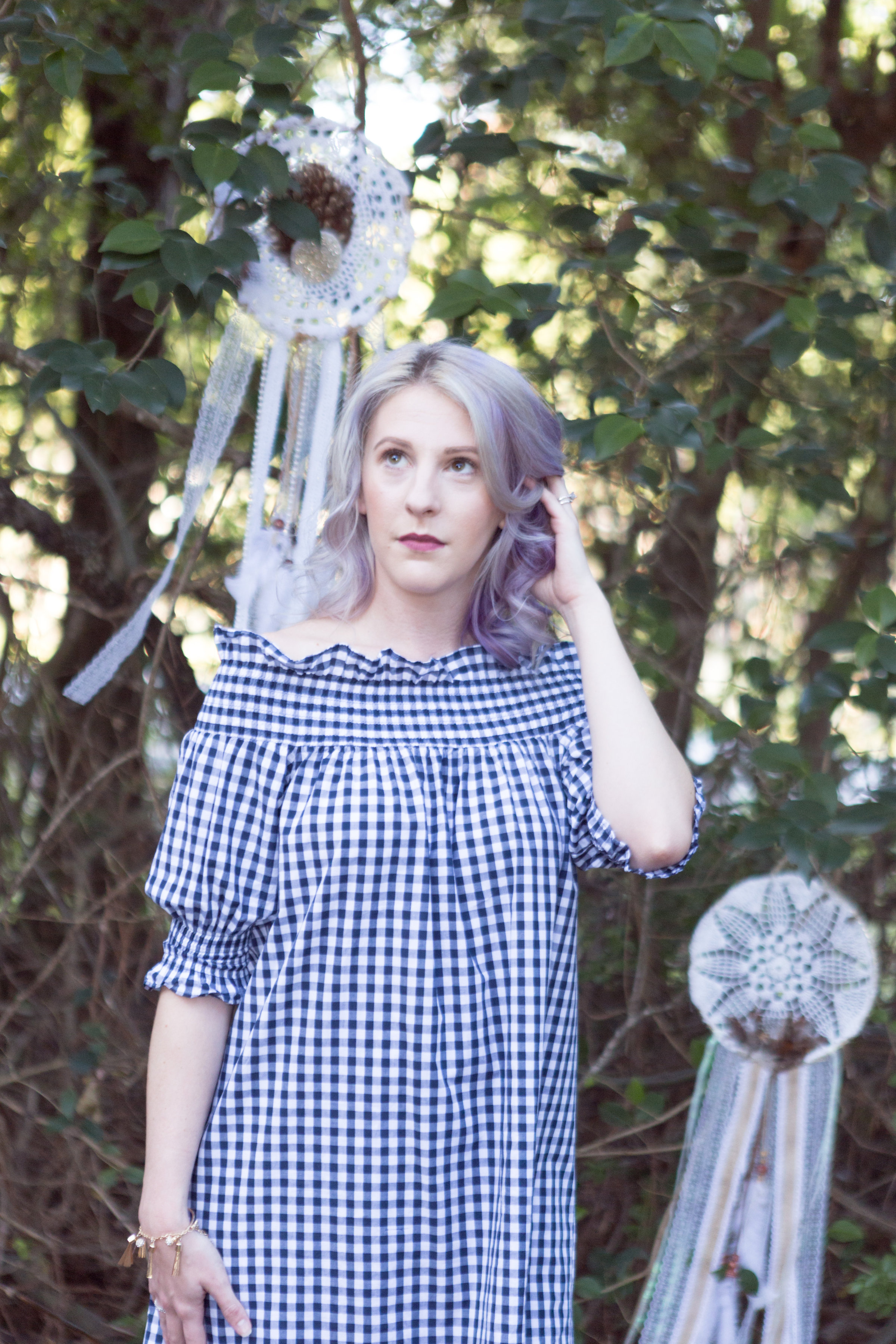 Dress // Heels // Bracelets
Photography By: C Wright Photography
I ordered this dress from SheIn a few months back. This was my very first purchase from this site, and nervous as I was I went for it. I felt it was a total steal at LESS THAN $15, and it can be worn for many seasons! Oh and shortly after I tried my dress on I was already back on SheIn's website making my second order. When you find a fantastic new store you have to shop more of it right?! Well that is what I do anyways… Also sure that is why my husband is always yelling "You have more than enough clothes, get off the computer!".
Gingham in my opinion can do no wrong, much like this dress. For cooler temperatures a light duster coat or great fall boots are just the ticket! Two very hot trends that are staying well through fall 1. Off the Shoulder and 2. Gingham. I will update my Instagram (@gracefullysassy) and SnapChat (gracefulsass) as I find great buys on these two trends so stay tuned loves!
I attended The Cultivate Project's photo shoot just a week ago and its dreaming whimsical theme was perfect to show off this off the shoulder number. The two lovely ladies who make up this team are Houston Photographer Stacey Anderson Photography and fellow Houstonian [former Canadian] Christine Wright Photography. They coordinated everything from décor by East Lake Events to a braid bar with two fabulous hair stylists Bri Davila and Crystal Aviles. I truly enjoyed shooting with these ladies! I also had the opportunity to meet and mingle with other gorgeous Houston bloggers. Be sure to check out The Cultivate Project's Instagram as they're debuting all the ladies who attended. They beauties don't disappoint and you will want to follow all their wonderful content!!
Happy FriYay Eve, grab your gingham and enjoy!