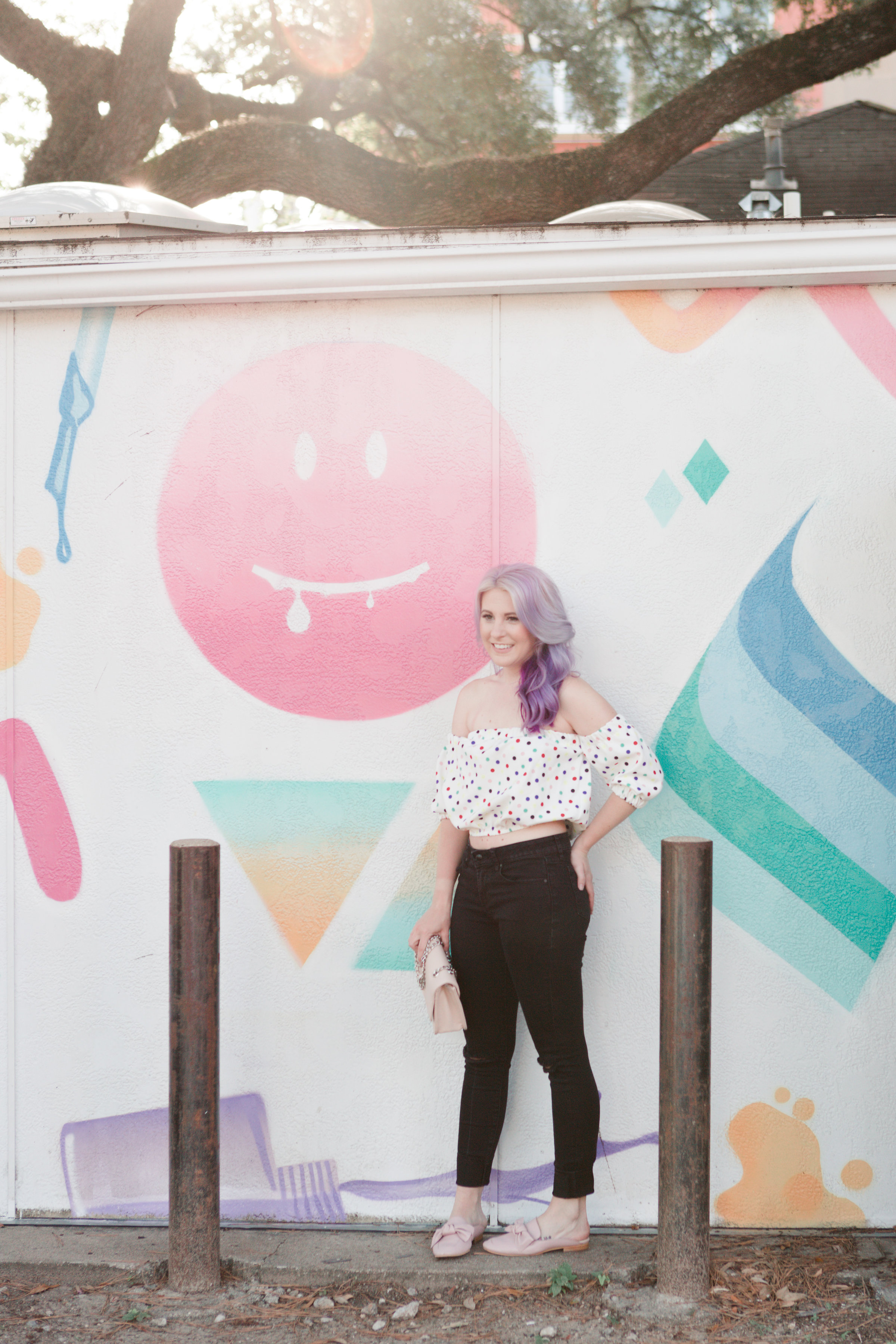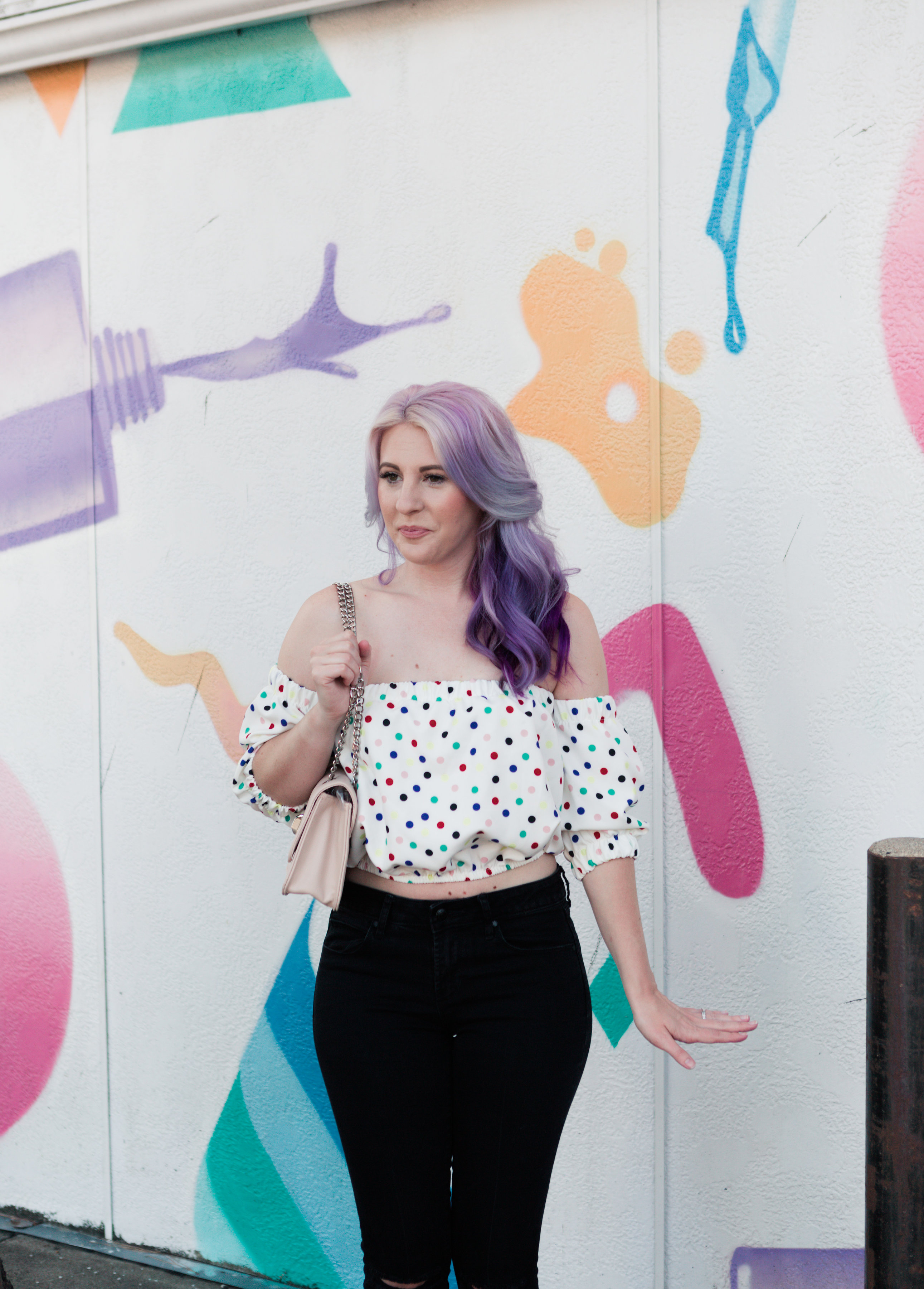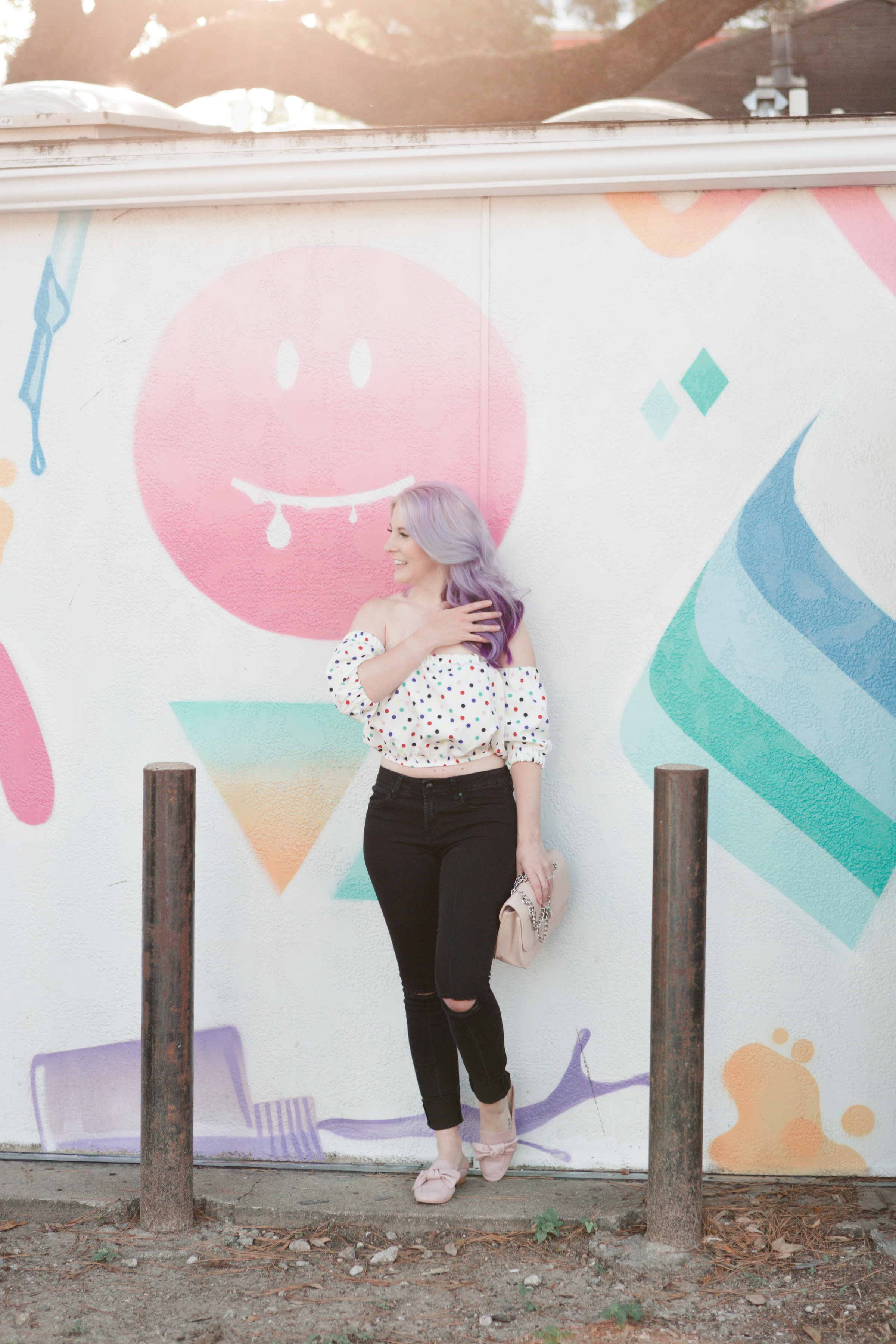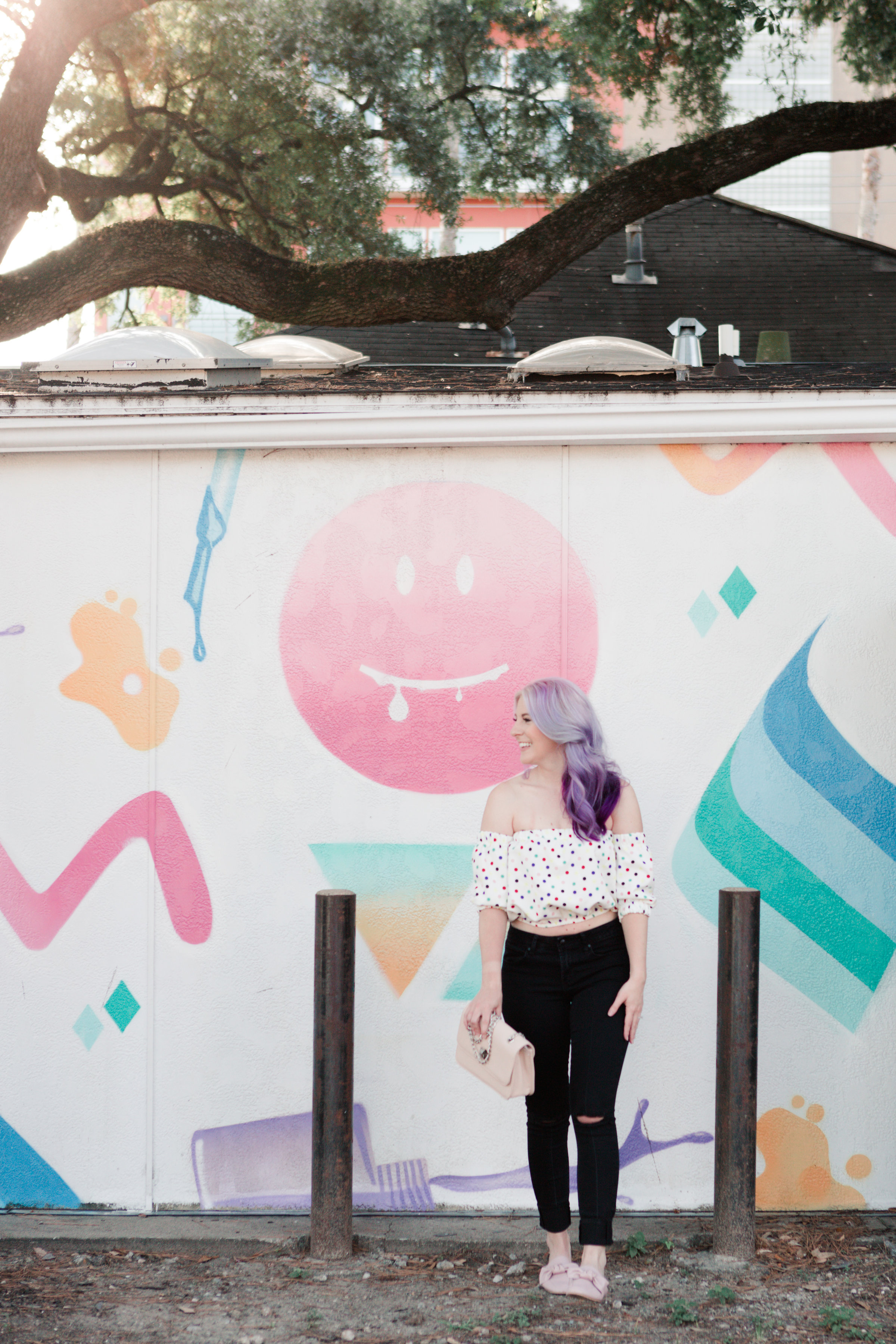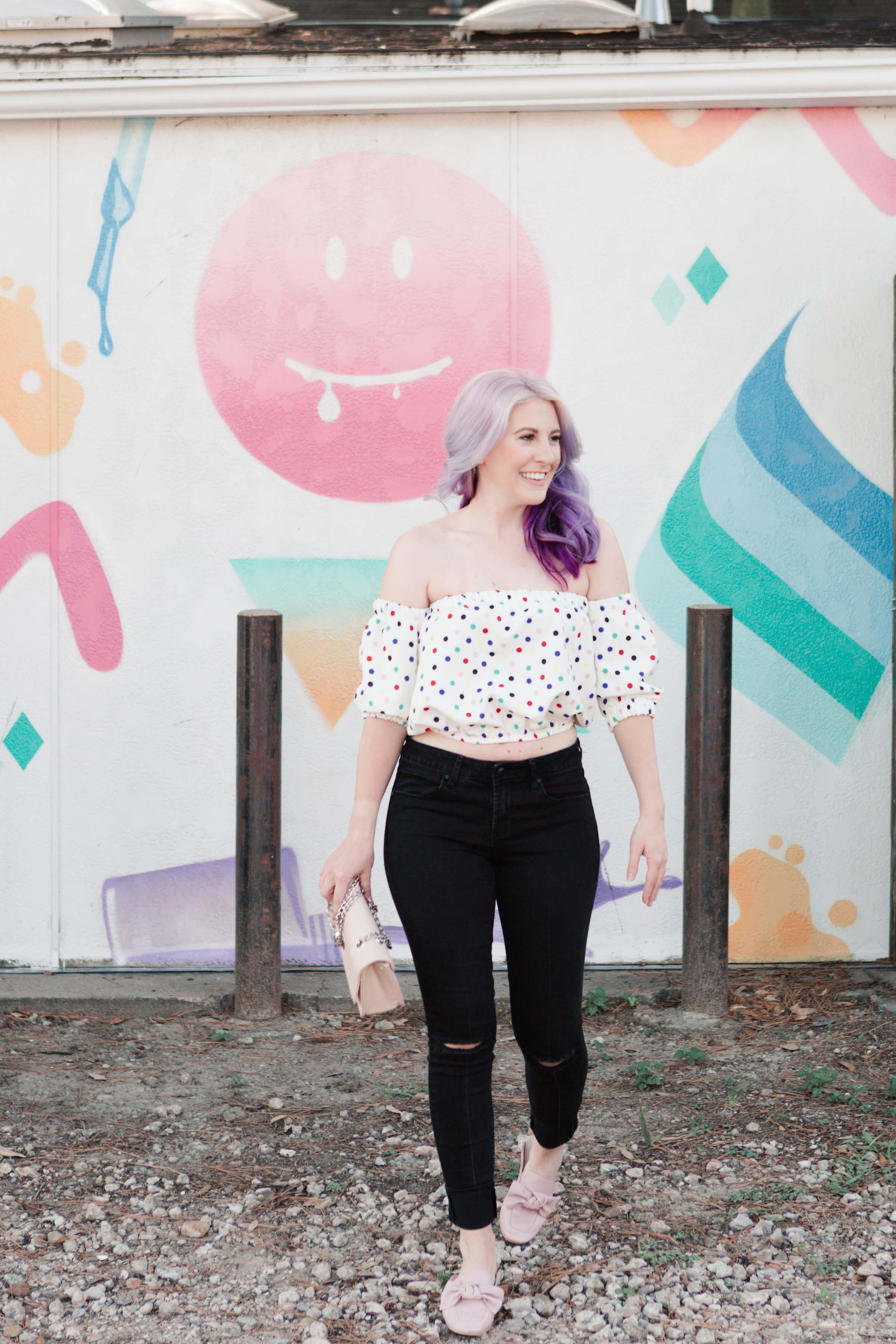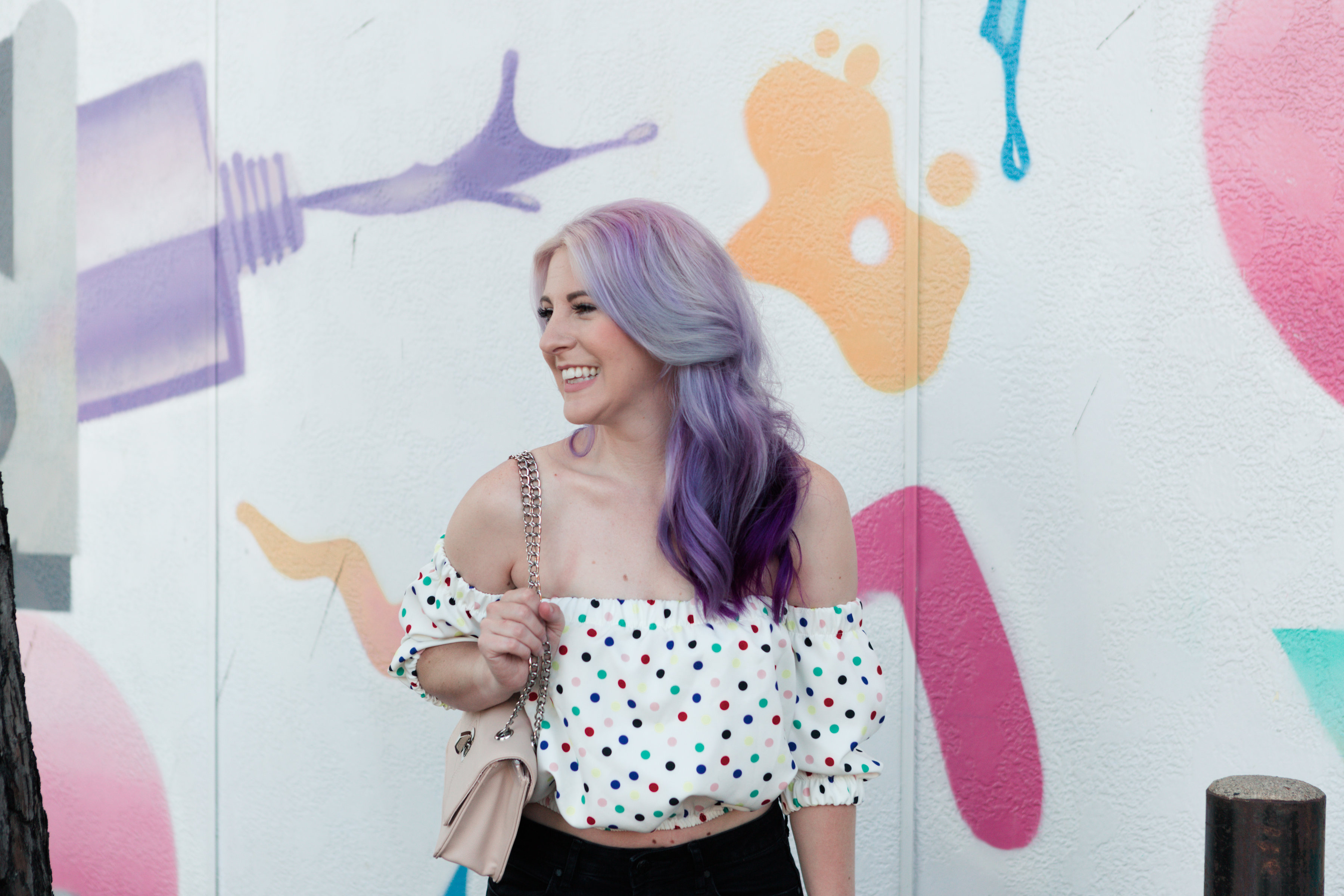 Jeans: Articles of Society // Polka Dot Top: Zara // Mules: Nordstrom // Handbag: Halogen
This month marks my first year of blogging, and I thought what better way to say THANK YOU for all your continued support than to do a few giveaways for you this month (scroll to the end of this post for all the entry information).
And I couldn't just stop there! I had to share this too flipping cute polka dot top with you. Zara knew what they were dong with then designed this cute number and it's currently under $10. If this isn't what polka dot dreams are made of then I am not sure what is! Although online has only select sizes available I am find that the Zara stores still have many in stock and happened to be where I snagged mine from. This has become Kyle's favorite casual date night look of mine. He says it's fun and me. Haha, it's very rare he actually likes some of my trendier looks. He is a tee shirt and jean shorts for my everyday look kind of hubs. No shame in his game, but I enjoy that he like this look.
Crop Tops can be a bit of an insecurity for me because I have gained weight. The gym is like a long lost friend right now, fast food is my bae, and margaritas (not skinny) are my shameful sidepiece. LOL! I am not proud of current choices in food and excise, but I am Trying to make positive changes. I love this polka dot top too much to be spilling out of it in a not so flattering way. "Who run the world? GIRLS!" I am determined to be the best physical me even if it I am living on the struggle bus for a while, haha. If you want to see what new healthy choices I am implementing to fix my problem areas I will be sharing these on Instatories. I say this because if you're attempting to do be a healthier you it may just be uplifting to know you're not alone in your journey. And I welcome ALL your helpful tips to get my younger twenty something body back.
Photography By: C Wright Photography
Now…it's time for a fabulous giveaway!
I've teamed up with an amazing group of bloggers
to give YOU a chance to win:
a $550 Nordstrom Gift Card, just in time for some spring shopping!
Simply enter below by completing the rafflecopter.
You'll receive one entry per completion.
This giveaway is open internationally and runs until 8/21.
Winner will be announced here. Good Luck!