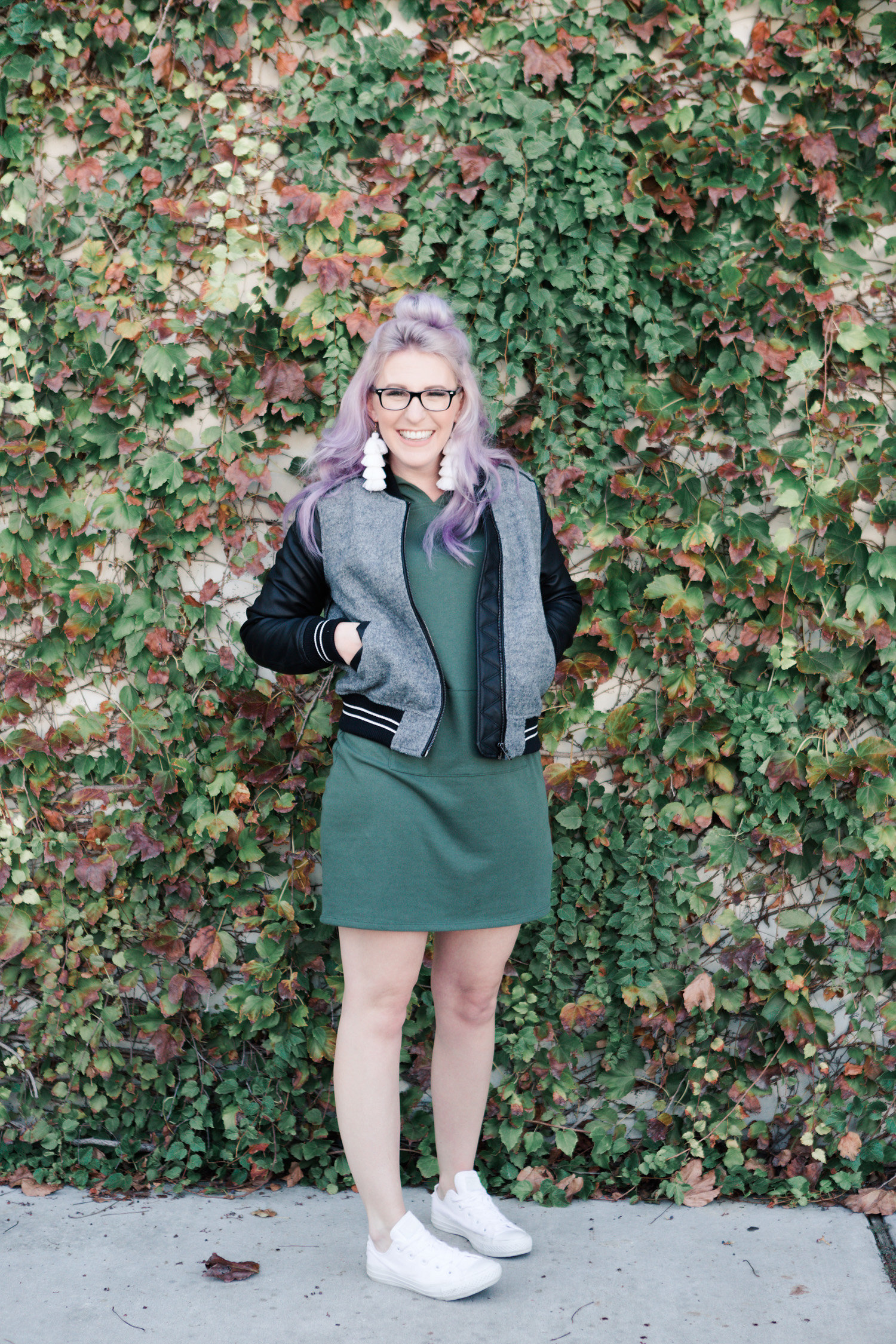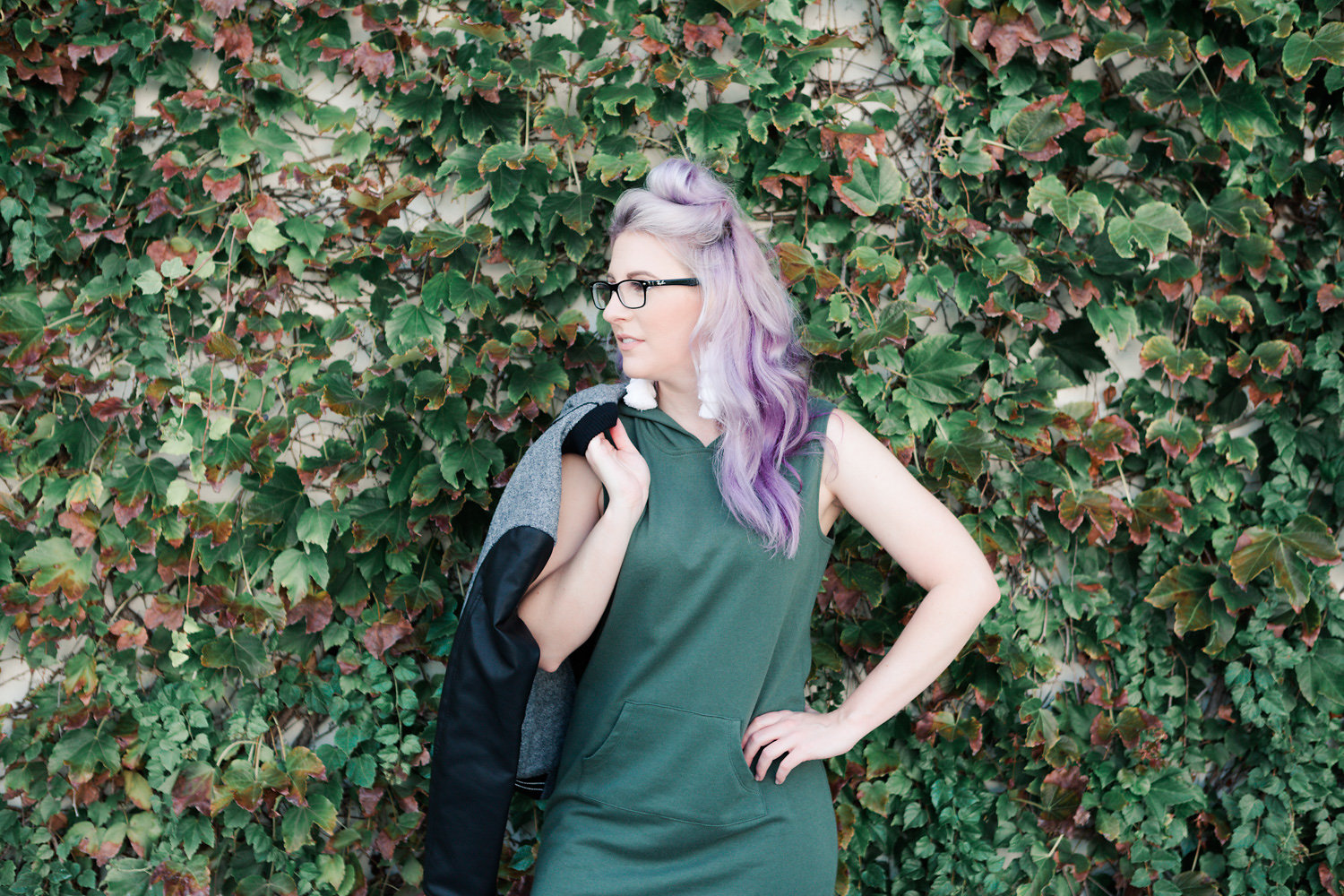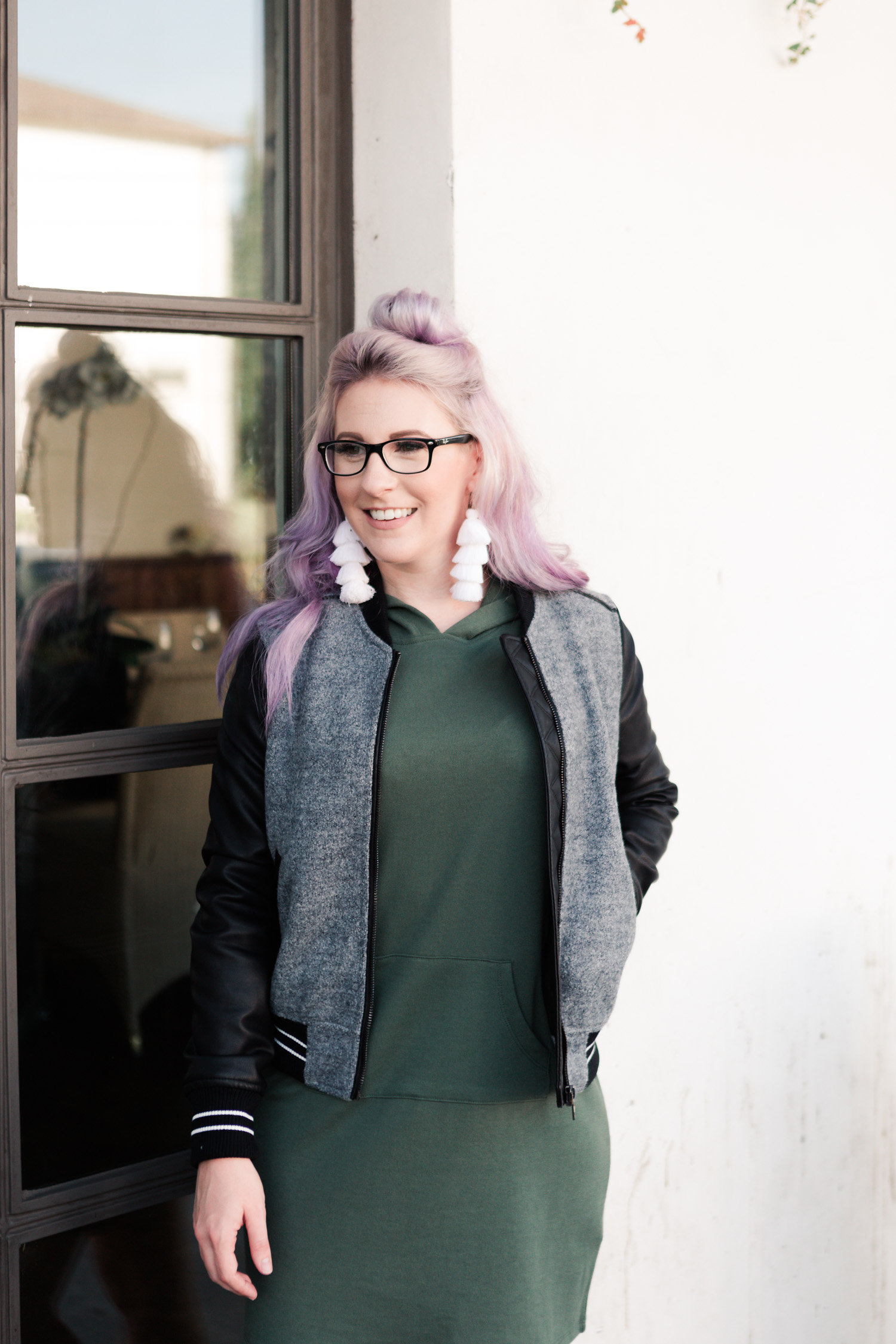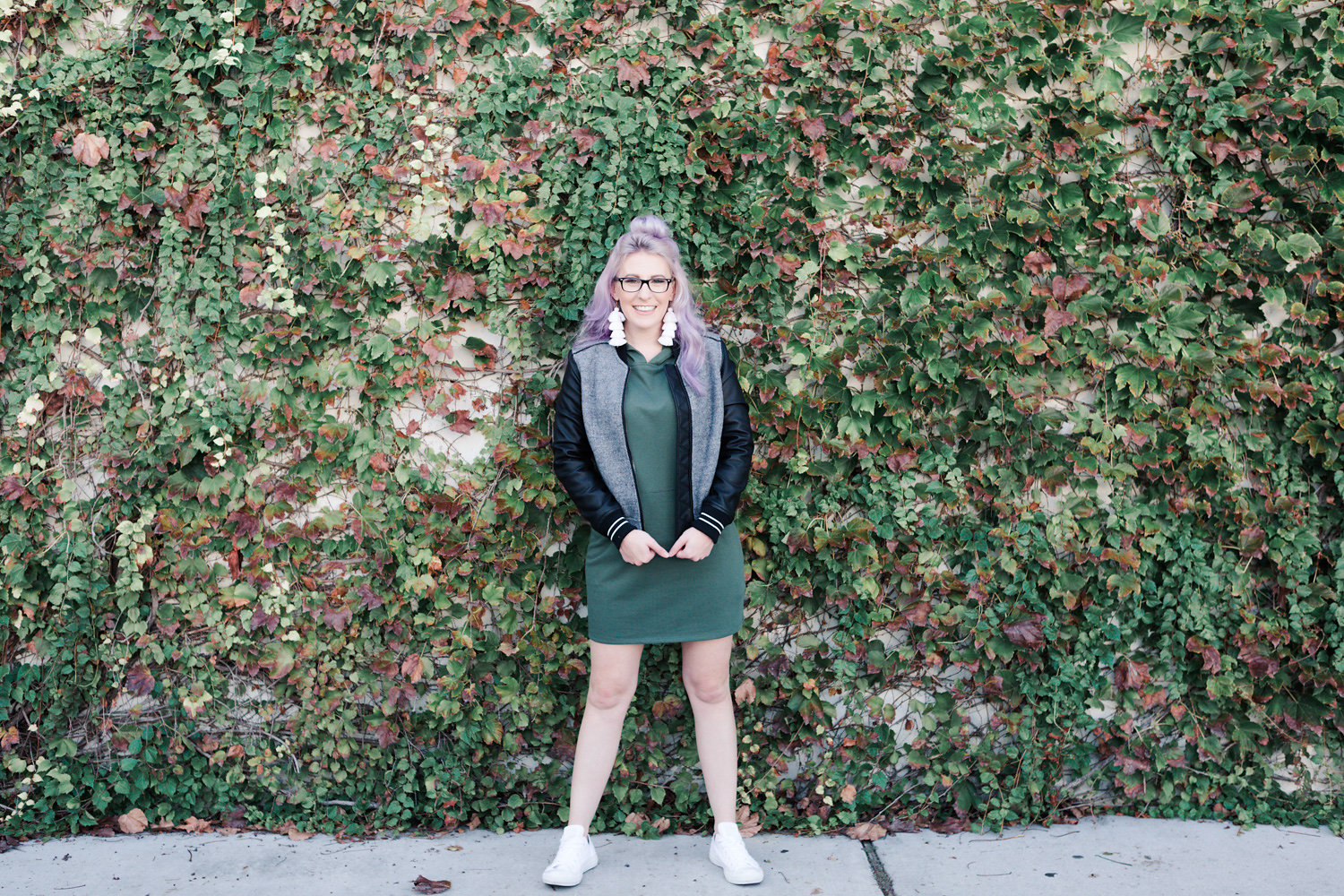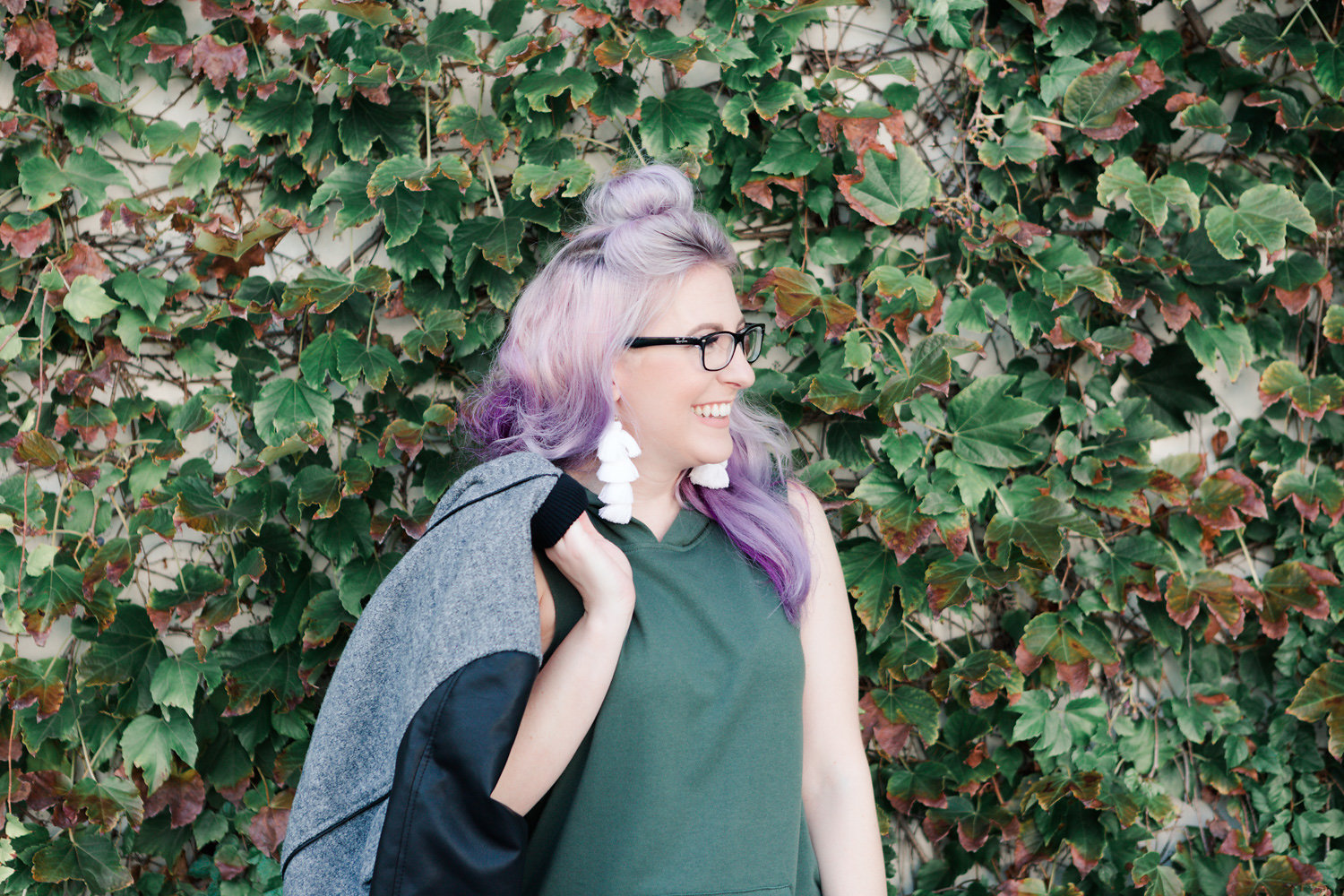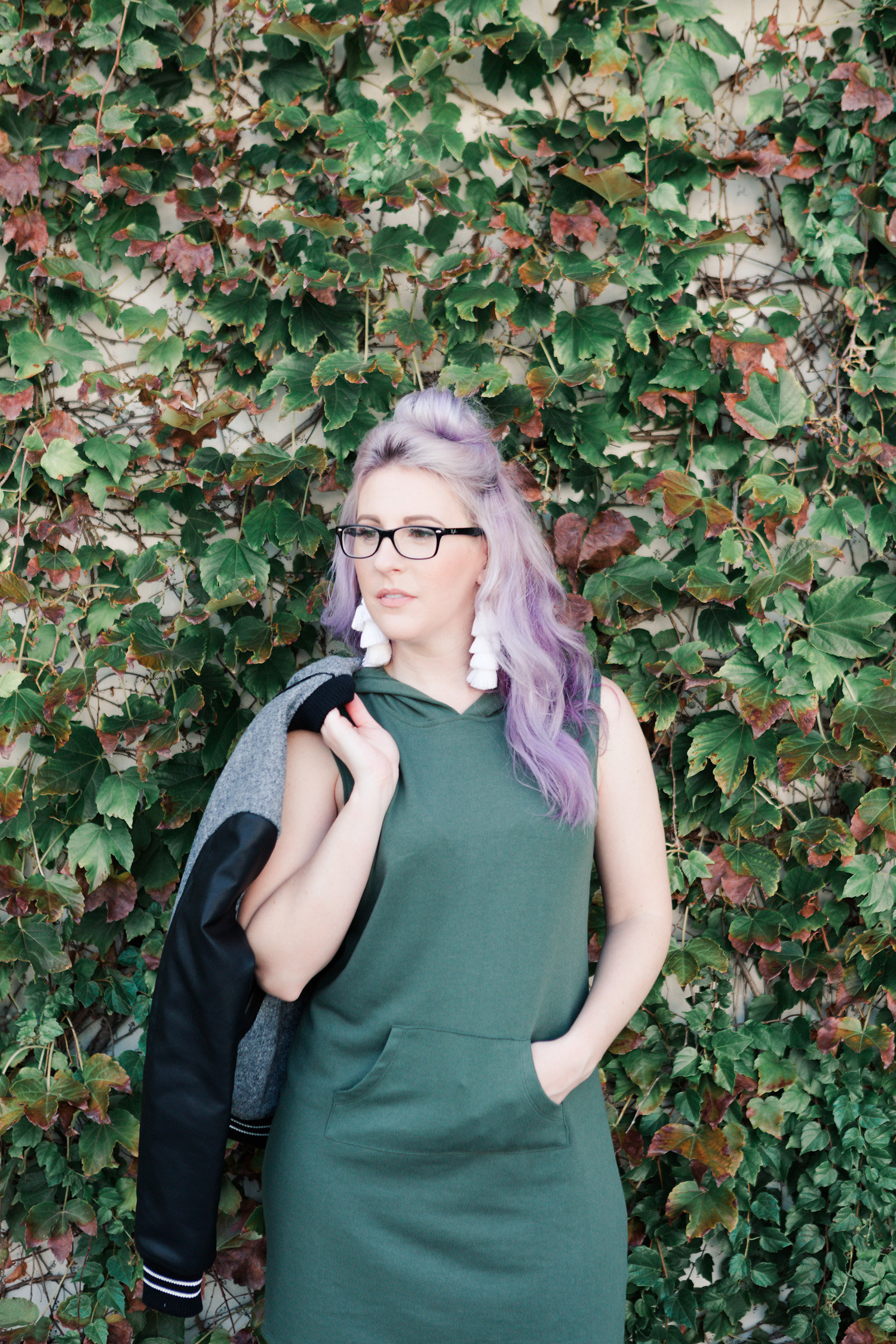 Okay, let me just be as real as I can be right now. I don't always love my curves. I play the comparison game just as much as anyone, especially in the world of blogging. I typically see other gorgeous gals that look flawless in there #ootd Instagram shot without having to worry about things like… my hips, thighs, cellulite and booty for days. And don't for one second think I am not thankful to be who I am because I do TRULY love my curves. But I am human, and there are days when I get caught up in that game of "I wish I was that fit." or "I wish I could wear that look so well without the added hips.". Needless to say, my older sister is truly an inspiration to me and pulls me out of the hole when I start to fall in it. She is gorgeous, but has struggled with the very same things I have, and yet she rocks her bodysuits like there is no tomorrow. She is a total boss babe about loving her curves, and it was definitely something she has had to work at emotionally. I am on the body loving, curves ain't going no where train.. BUT I do try everyday to be a healthy and fit person. This doesn't mean my curves go anywhere (because they do NOT), they just become more toned and less fatty tissue based.
*Hint, Hint, there are bodysuit looks coming to the blog SOON*
And before you go thinking, "I really don't care to hear about your body imagine problems, you twig!" I'm simply just putting this out there… LOVE YOURSELF and ALLLLLL YOUR CURVES. My husband thankfully, loves my curves and influences me to love them as well. And like I said before I do love who I am, but I do have those days where I get caught up in the world of comparison. Annnnd ain't nobody got time for that! But we do have time to dance like no one is watching while drinking more champagne than we need to. I hope the one thing you take away from this post is that even if you are slightly iffy on wearing something because you have more curves than the person who inspired you to purchase it.. go for it! You can style confidence for any season and any trend. It's the biggest bang for your buck. I am all about comfort when it comes to my usual day to day, and even though I am slightly more hippy than this dress would like me to be, I still wear every inch of it with a smile and top bun. And if for some reason there are those who don't agree with my body positive mindset, well… don't let my confidence smack ya as I walk on past ya! See what I did there, hahaha.
Happy Thursday Babes! I have a VERY personal post coming for you next week that I will need all your support to not cry when hitting post. Until then, cheers to the weekend!
Photography By: C Wright Photography