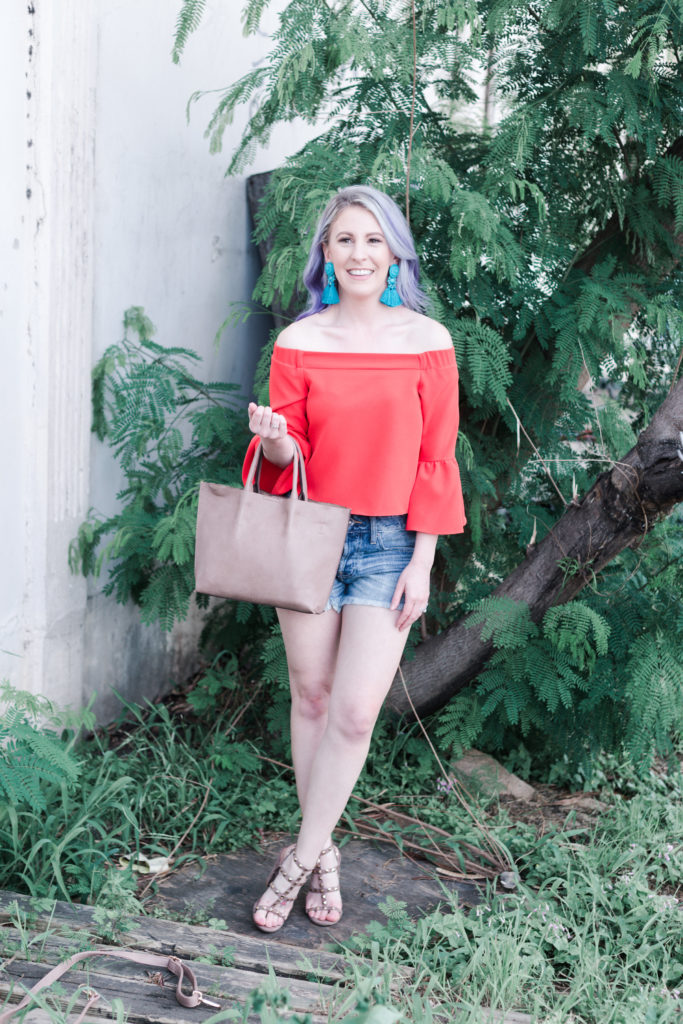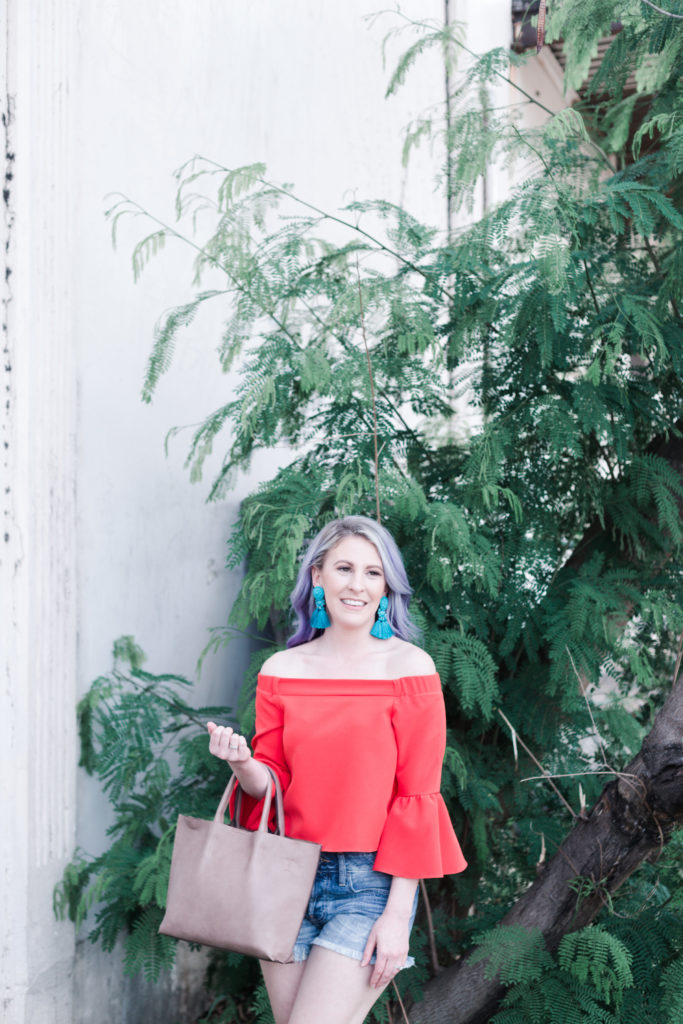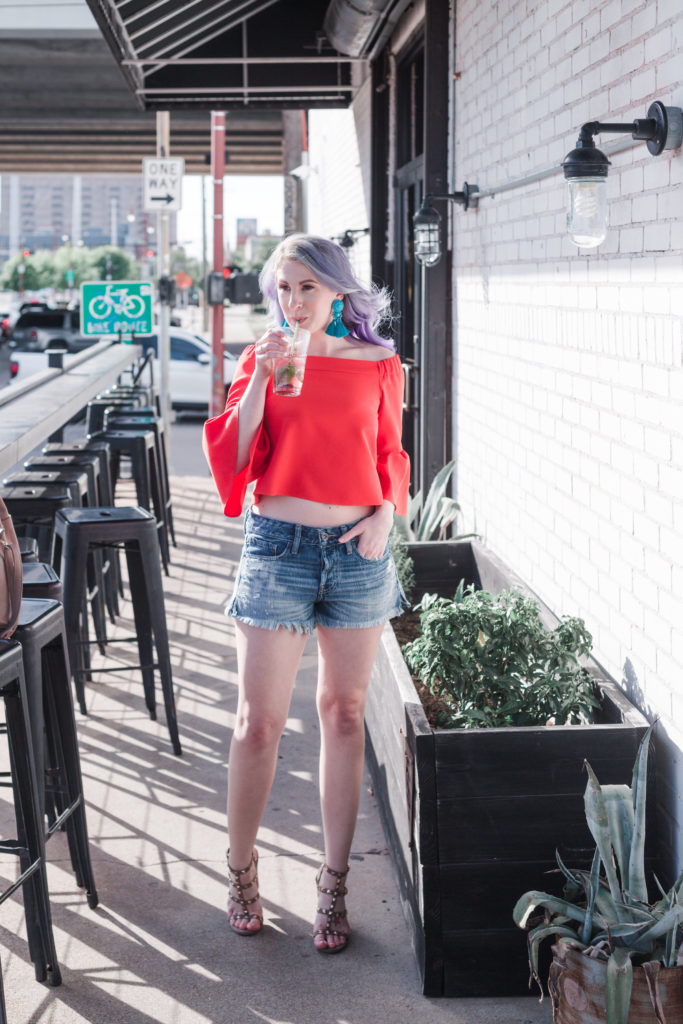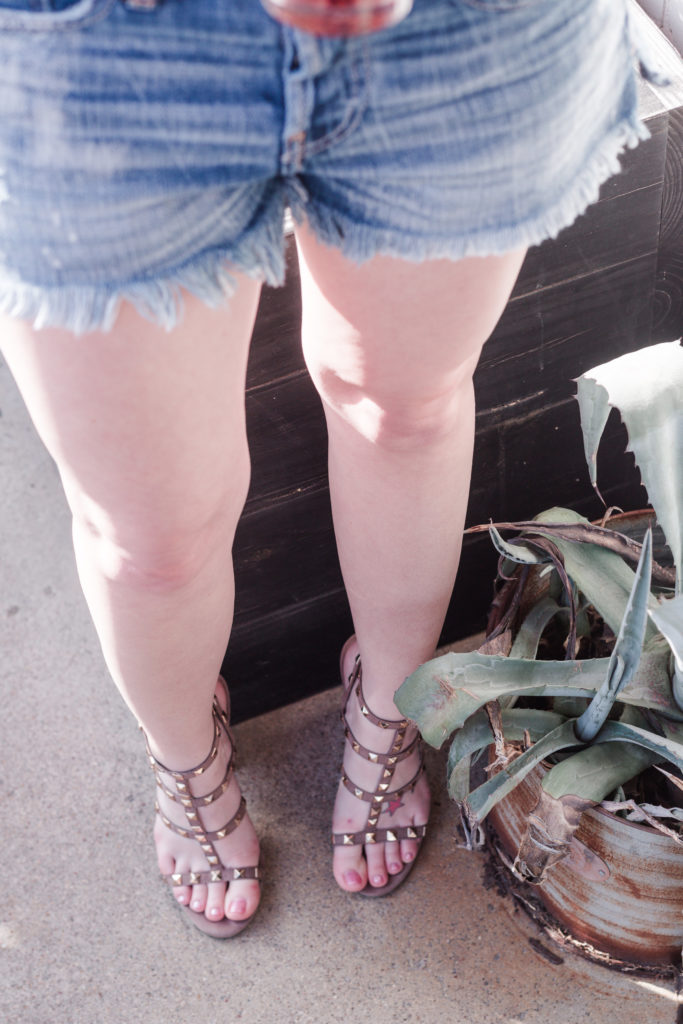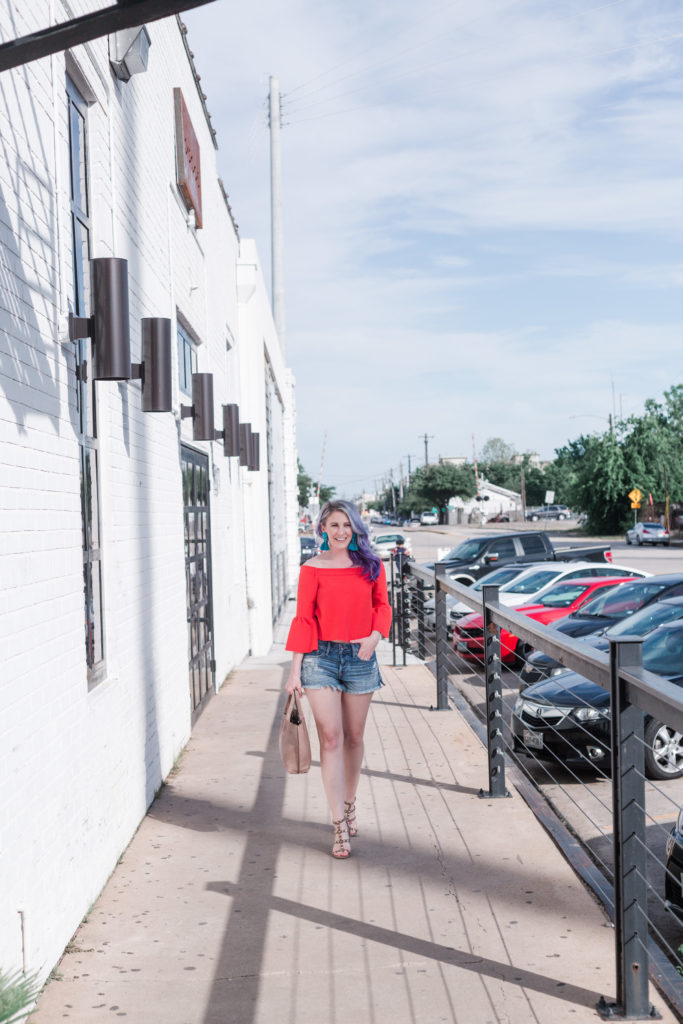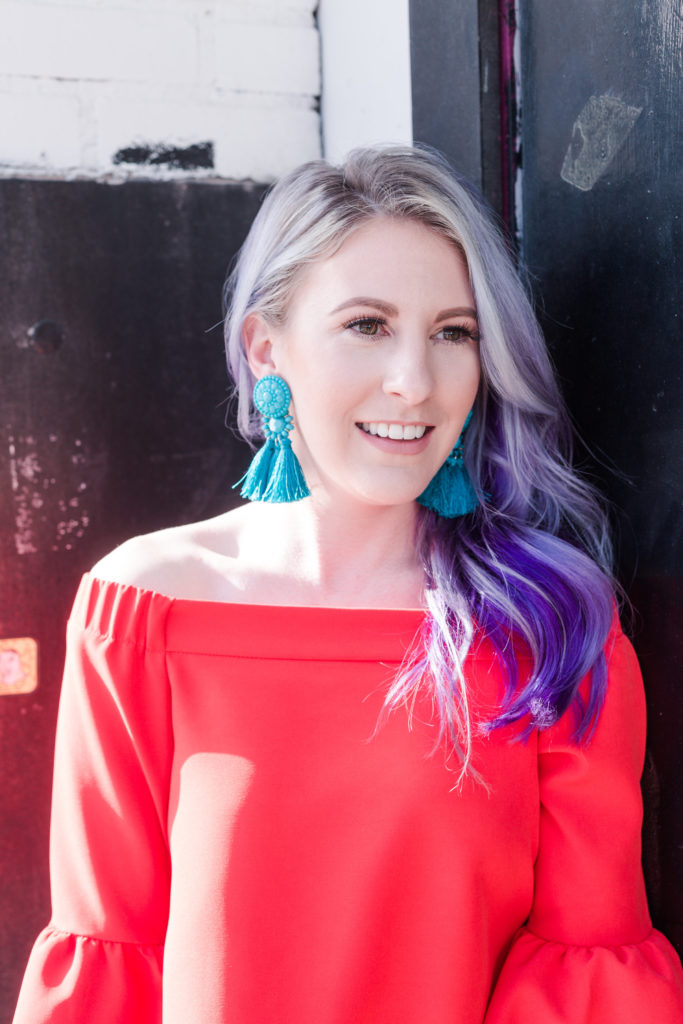 Off The Shoulder //  Denim // Earrings // Studded Sandals- sold out (similar)
I'm Back! After a much-needed break from social media and the blog, I am back at it. Do you find yourself burning the candle at both ends sometimes? That happened to me and I didn't even realize I was doing it. Heck, I actually thought I was doing a decent job at juggling it all. HAHAHA who am I kidding! I was definitely running on E and starting to become delirious. That's when I knew it was time to throw on the sweat pants and Netflix binge will order take out for a few days straught. If you find yourself feeling this way PLEASE love yourself enough to put down the phone, find true time for YOU to breathe and do not once feel guilty about it! Once you do return to the hustle and bustle of life you will be better than when you left to vacation from it.
This flash of colorful delight helped me pull out of my social media free coma. Doesn't it just make you want to grab your floppy brim hat and sip a mojito on the beach? I had to pretend I was on beach while sipping mine, but hey it worked haha! This weekend I will be shooting soooo many summer and beach looks for y'all. Which means it's time to get excited to spend some of that hard earned dinero. The Off the shoulder style is honestly one of my absolute favorites! You will be seeing more of it coming to the blog soon, but if you have been following along for a while this isn't new news to you. I like that it's a classy, yet sassy trend that works for beach wear to dinner dates. Items that are versatile is what I like to invest in because I get endless looks out of those pieces. I have linked below 9 other favorites of mine, along with this ruby number. And like I said, there is more where this came from coming soon!
Photography By: C Wright Photography
Hair Stylist: Cattleya Hair Studio