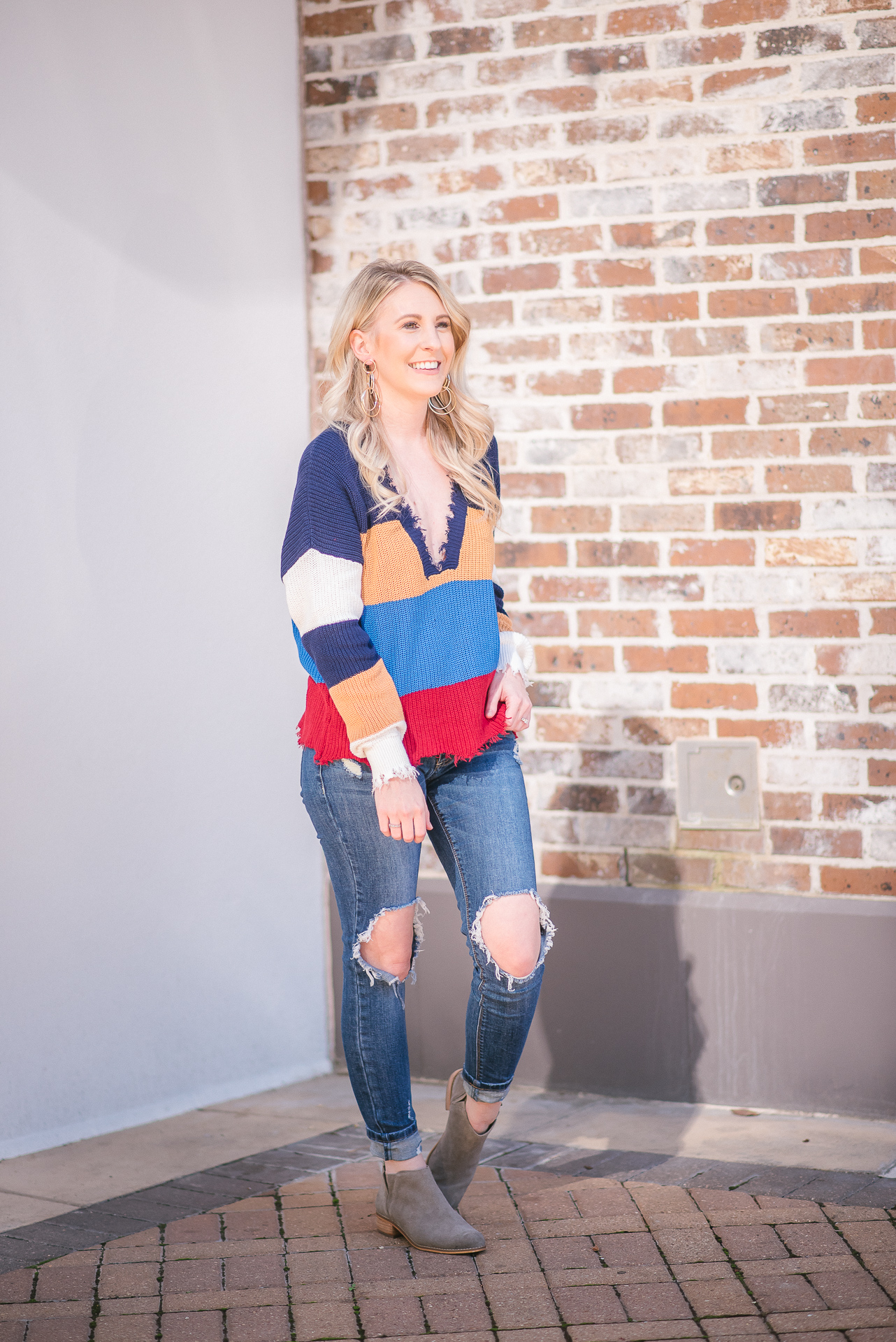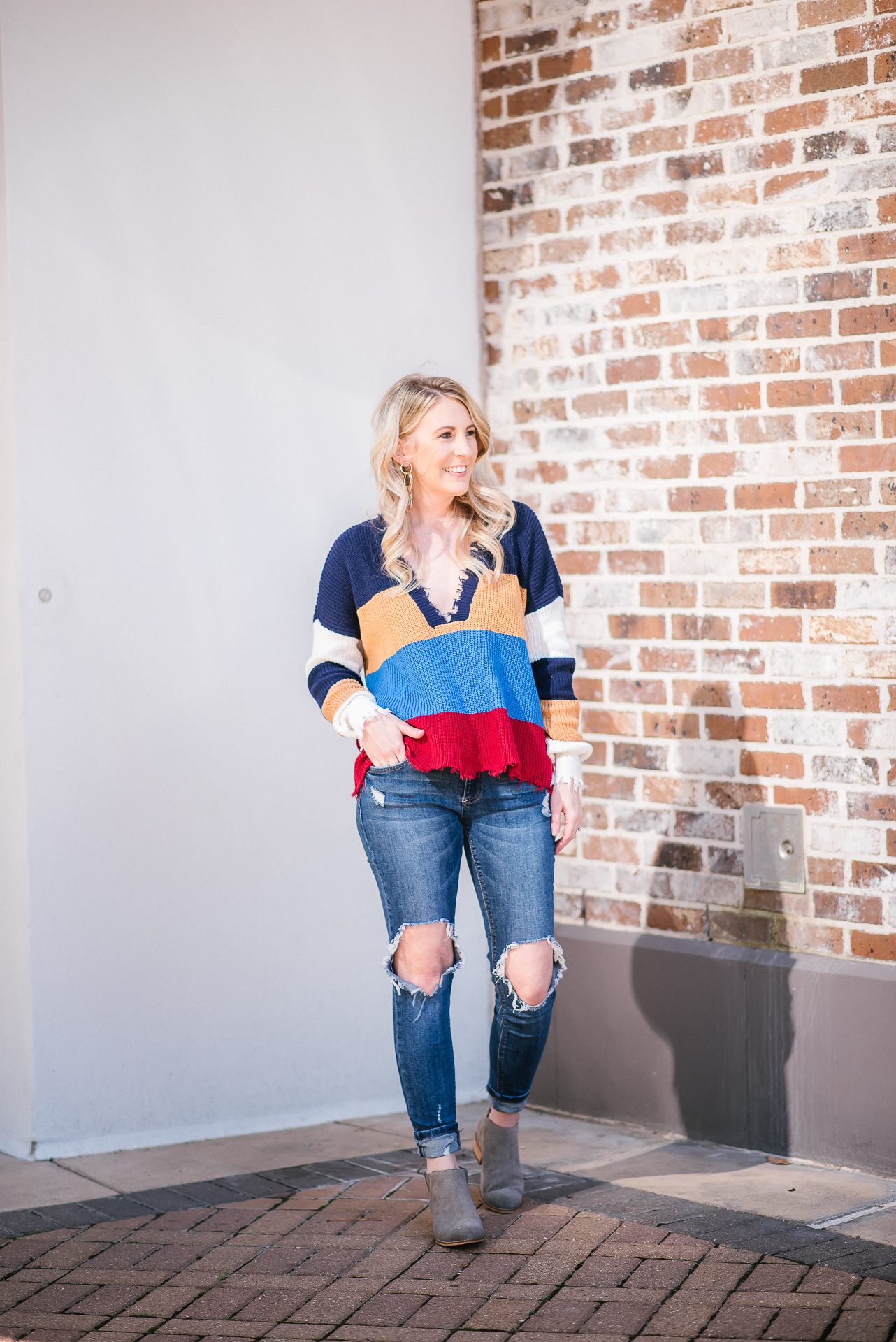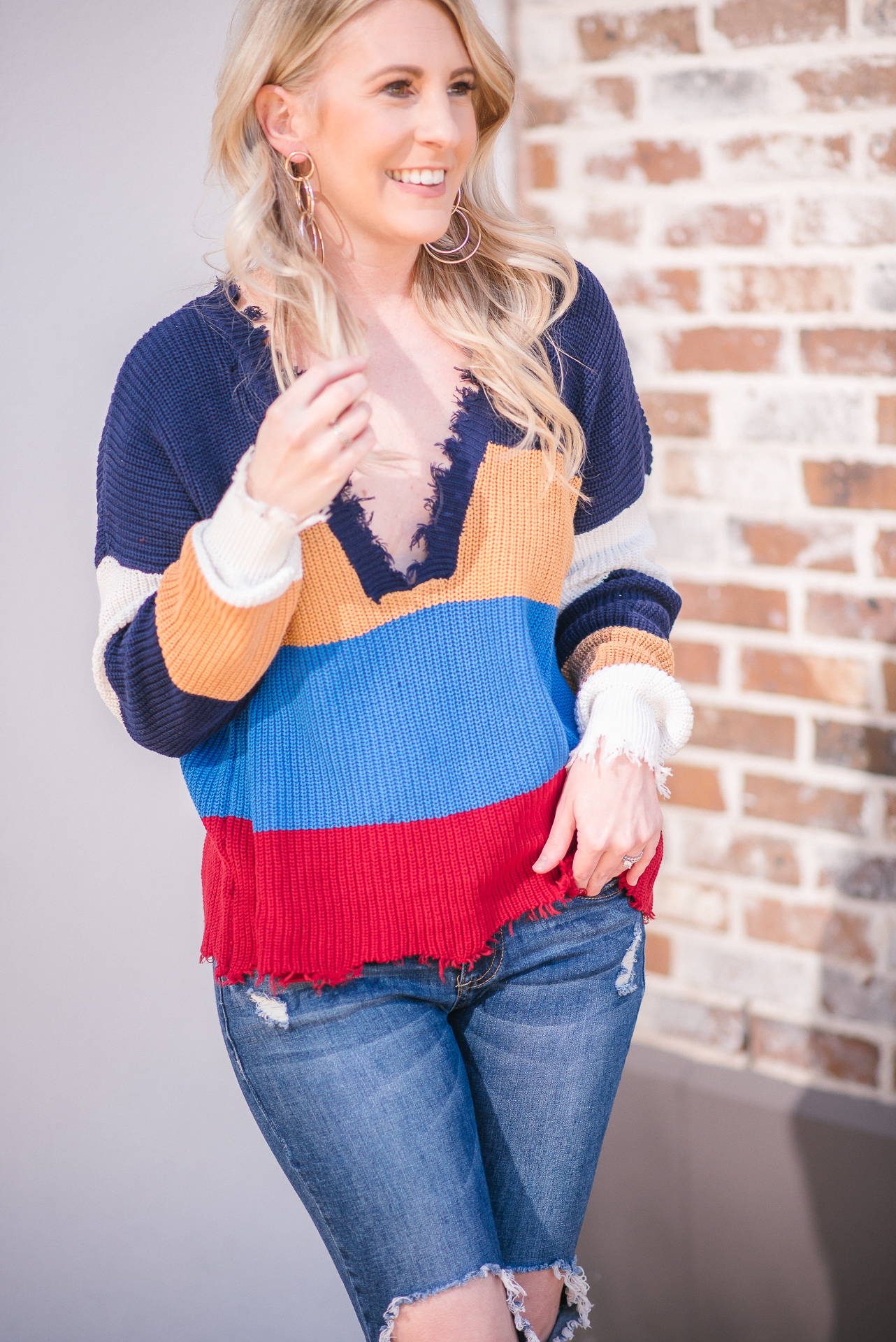 Happy Snow Day Houston Babes! Yes, you heard me right. SNOW DAY. I just had to update this intro because I am so excited we're having light snow in Houston 🙂 Now onto my love for this frayed sweater…
As new parents, Kyle and I don't have all the time in the world for dates. And scheduling a date night is hard because well I have insane mom guilt over here. I feel bad asking Grandma to watch him overnight (even thought he is a rockstar baby who sleeps 8 hrs, then eats for 20 min, and sleeps another 4 or more hours) because it's just a lot to take on. Day Dates seem to be the happy medium. We get time to invest in our marriage, and we're still able to do bath time and bedtime. Annnd I don't have insane mom guilt so I am focused on the hubs will out and about and not mentally wondering about Baby B.
Win Win!
Now I don't typically break out the stilettos and LBD for these outings, a tattered jean and frayed V neck sweater are my go to. This sweater with its deep V keeps things spicy for the hubs, but the stripes with frayed accent are a trendy touch I highly suggest you purchase! Comfortable and Cute are my go to looks for Day Dates.
If you're like us and trying to balance being parents, but still loving on one another I HIGHLY suggest trying day dates! And if you need some ideas on fun not so usual things to do, I would totally love to share what we have been trying out in another blog post . So just shoot me your thoughts and on that and I will work it up for ya 🙂
Photography By: Banavenue