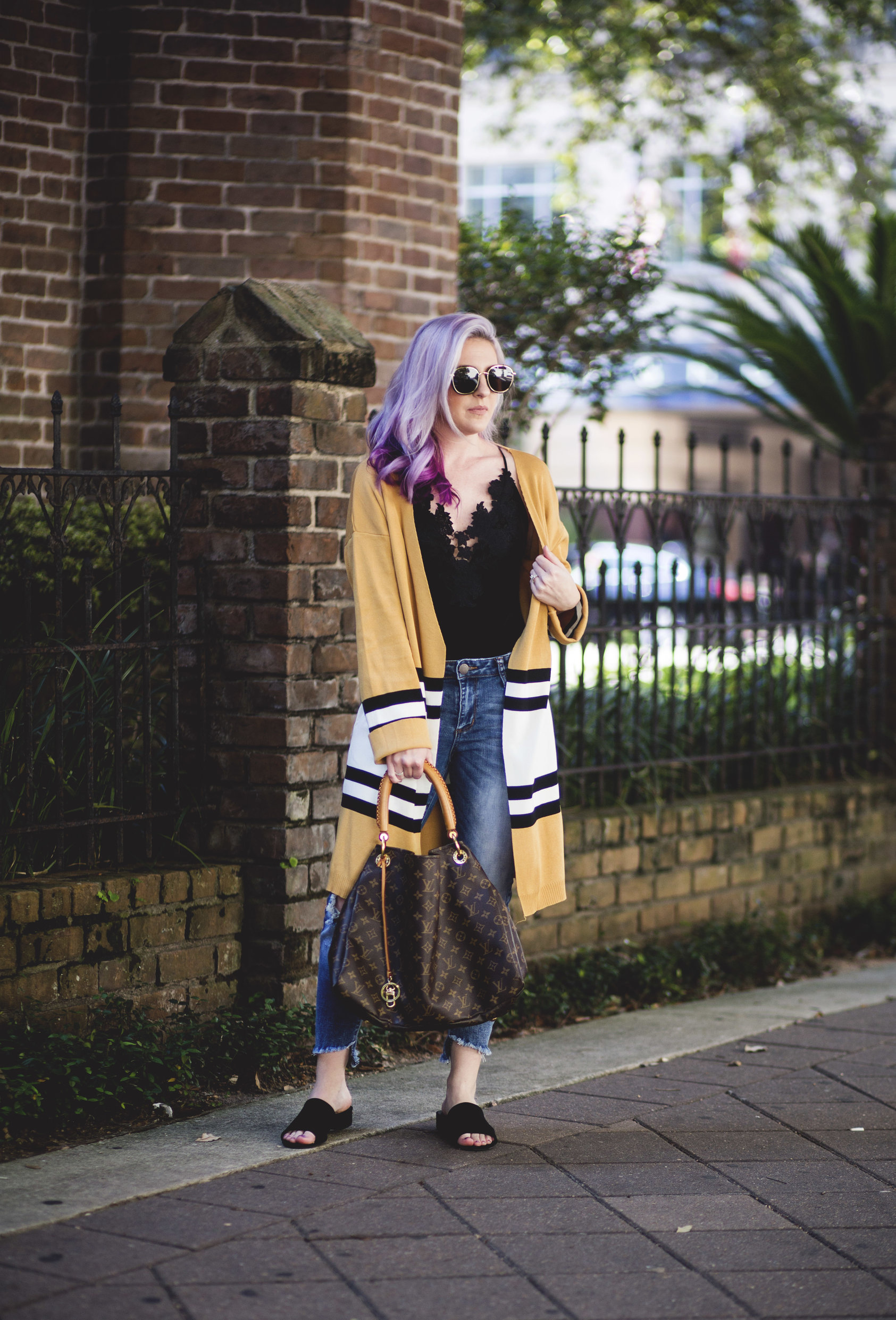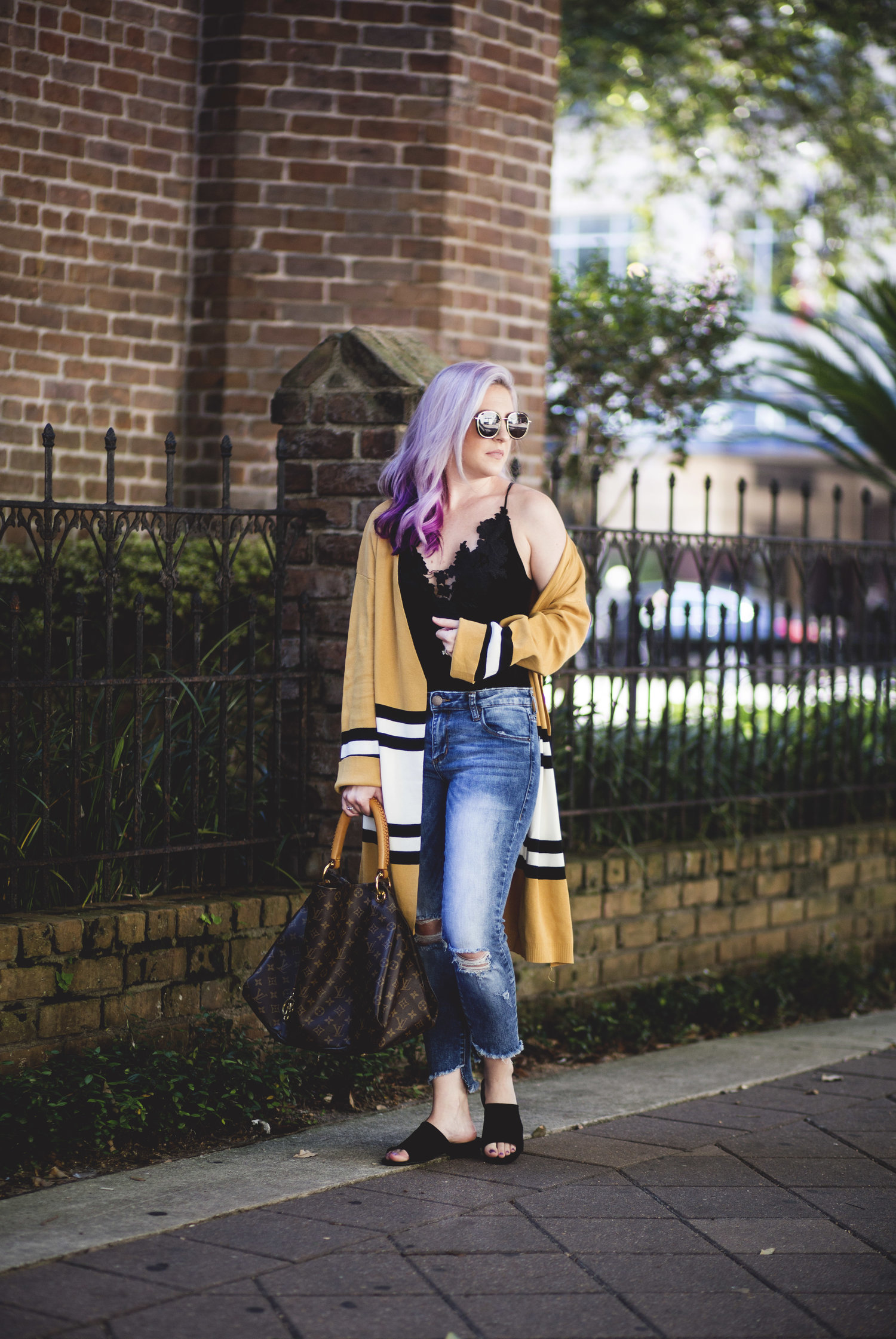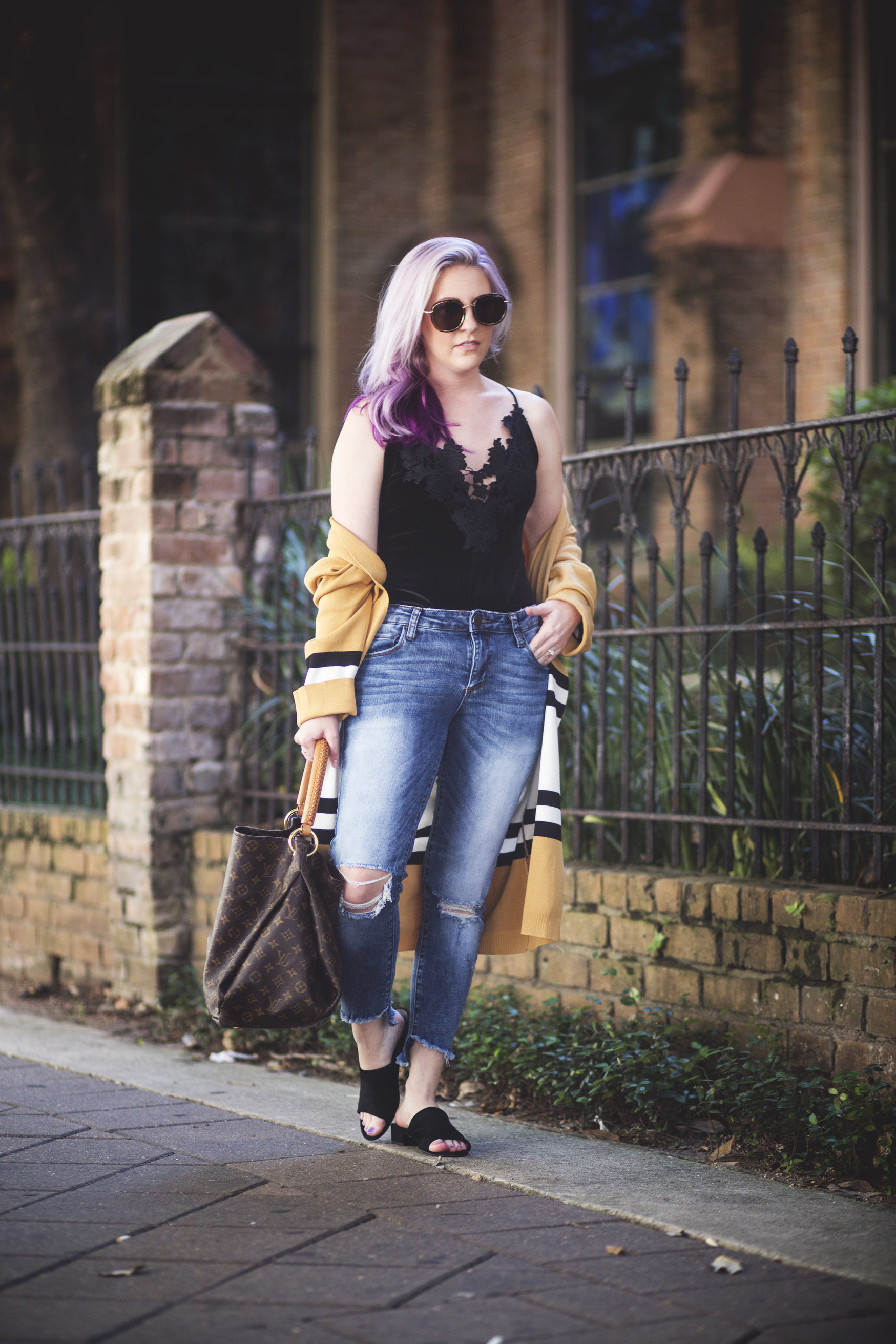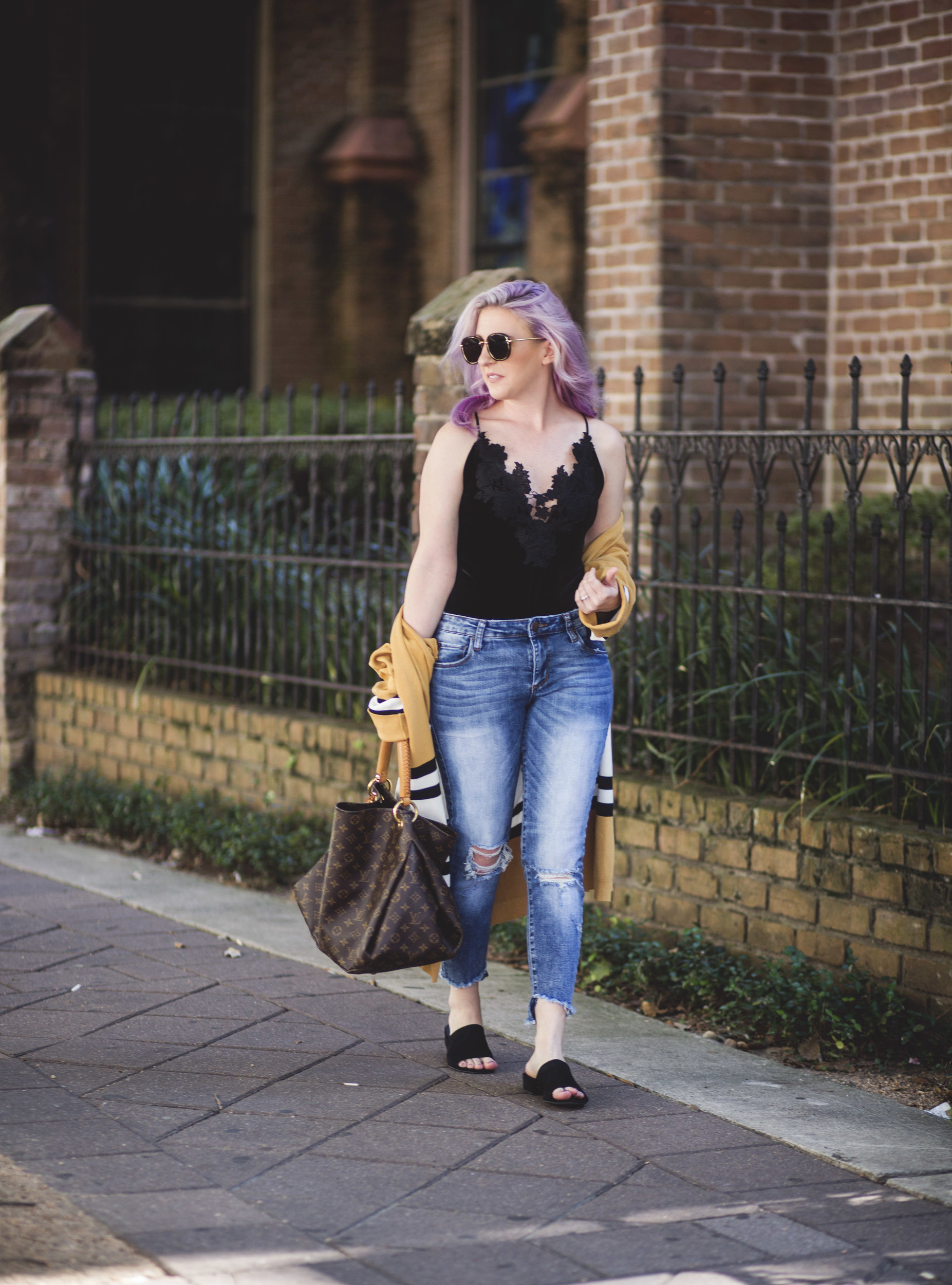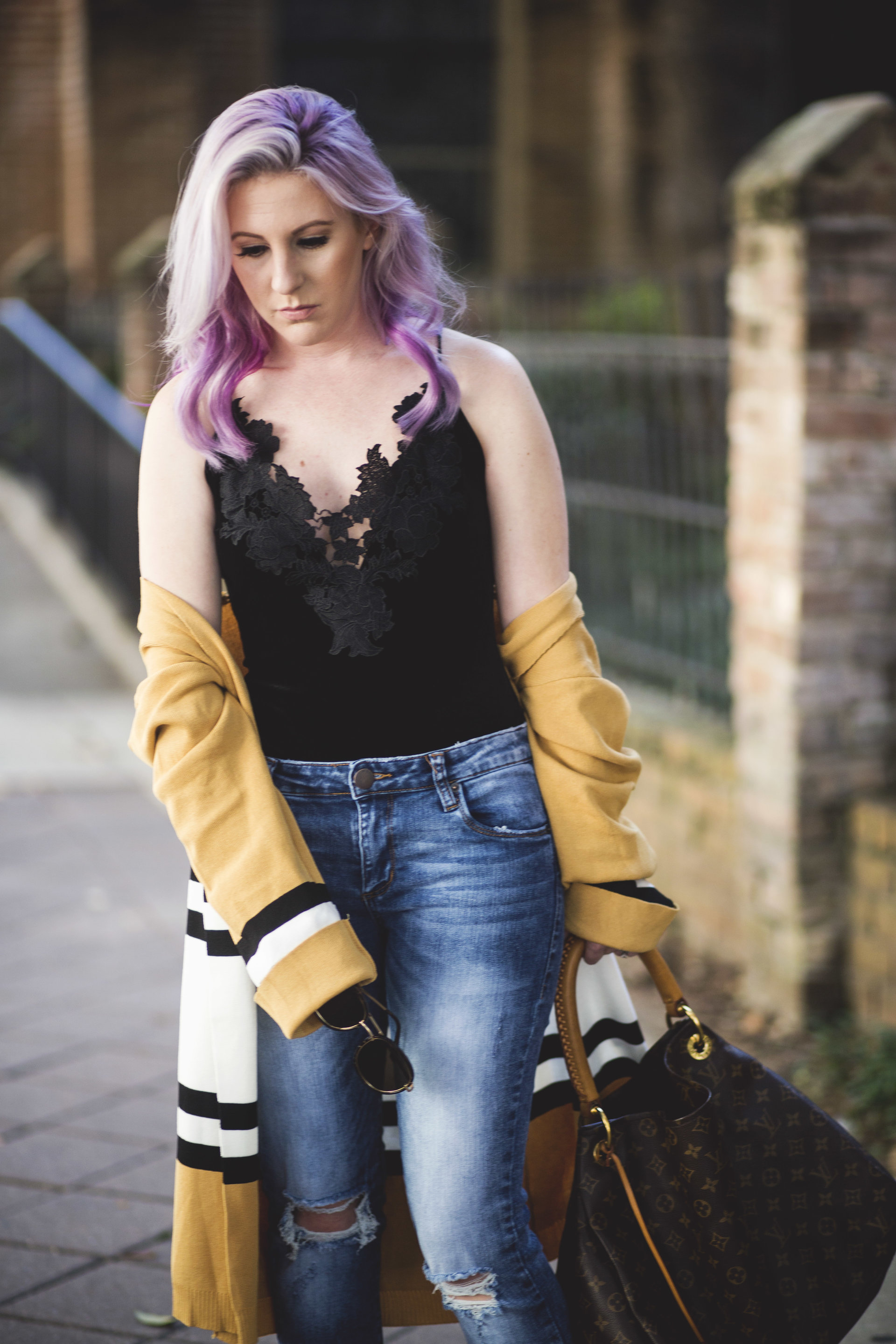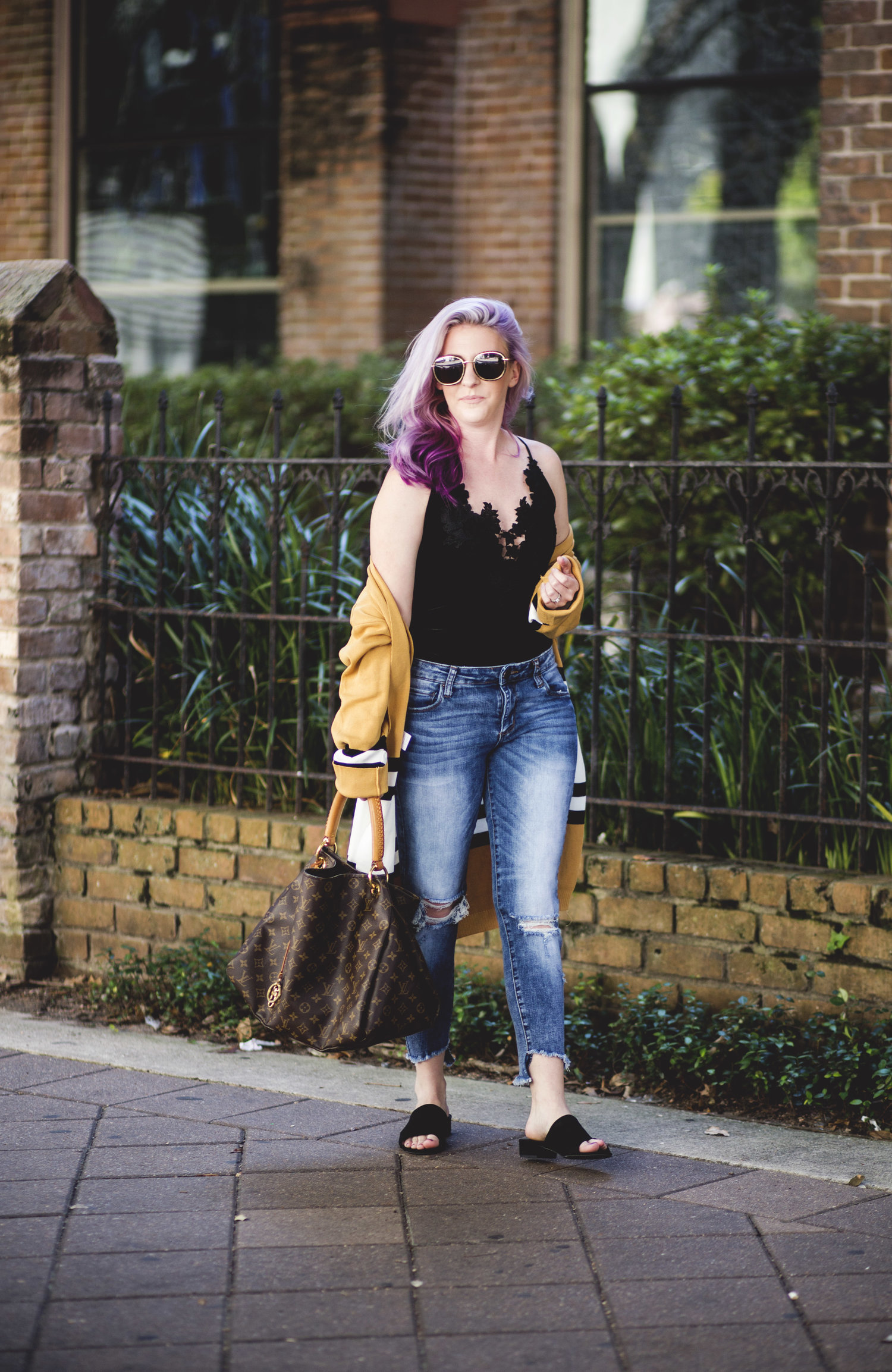 TopShop Dupe: Cardigan // Express: Bodysuit // STS Blue: Jeans (similar) // DSW: Mules

Hi There Loves! So I thought it was about time y'all might want to hear a little life update here on the blog. Maybe this life update is more for me than you (I could really use a therapeutic vent session), haha. So as of tomorrow I am officially a month out from only being 2 YEARS away from the big 3-0 birthday. You may have just rolled your eyes, but let's both be honest.. transitioning out of your 20's isn't easy. I could be just making a mole hill into a mountain as usual but it's definitely something that is on my mind much more frequently as it gets closer. And if you were reading along with me last year around this time, you may have seen that we were pregnant. No that's not our current situation and we trust in God's greater plan for whatever he has up his sleeve. But I'll let you in on a little secret, we are most definitely trying! Hahaha. I'll leave out the steamy details so you can enjoy your lunch.
Usually on my birthday I am planning something, even if it's little I still plan something. This year.. nothing sounds like "Yassss, we are most DEFINITELY doing that!" I'll let ya know if the wind is blowing me in any certain direction if things change over the next 4 weeks. But please, please do send my your ideas! I am all ears.
Now ENOUGH about me because this striped oversized cardigan that is a TopShop dupe. It's just as fabulous as the TopShop oversized cardigan you might have seen from the N Sale, but a fraction of the price. I promise that the quality is all that and a bag of chips so do let yourself go and purchase this soon. This oversized cardigan is under $25 big ones. You will notice it only comes in "one-size" , but as you see the fit here in my photos it will be perfect for just about anyone. Whether you want more oversized or a slight more fitted knee length cardigan. I can't rave about this one enough more! And my bodysuit that is velvet and has crochet details is currently 40% off making it under $30.
(sizing reference: I am wearing a small and if I wouldn't have been so weird I would have to just stayed with the x-small for a more fitted fit )
So simply put…
Sales on Sales, on SALES!

What about you? Do you have a favorite oversized cardigan right now? Let me know which one in the comments below!
Thanks for stopping by and caring about what little 'ole me has to say! I promise you mean more than I can ever say in words. I am going to try and get two blog posts out as usual this week, but if I don't… please still love me!! lol.
Photography By: H B Media