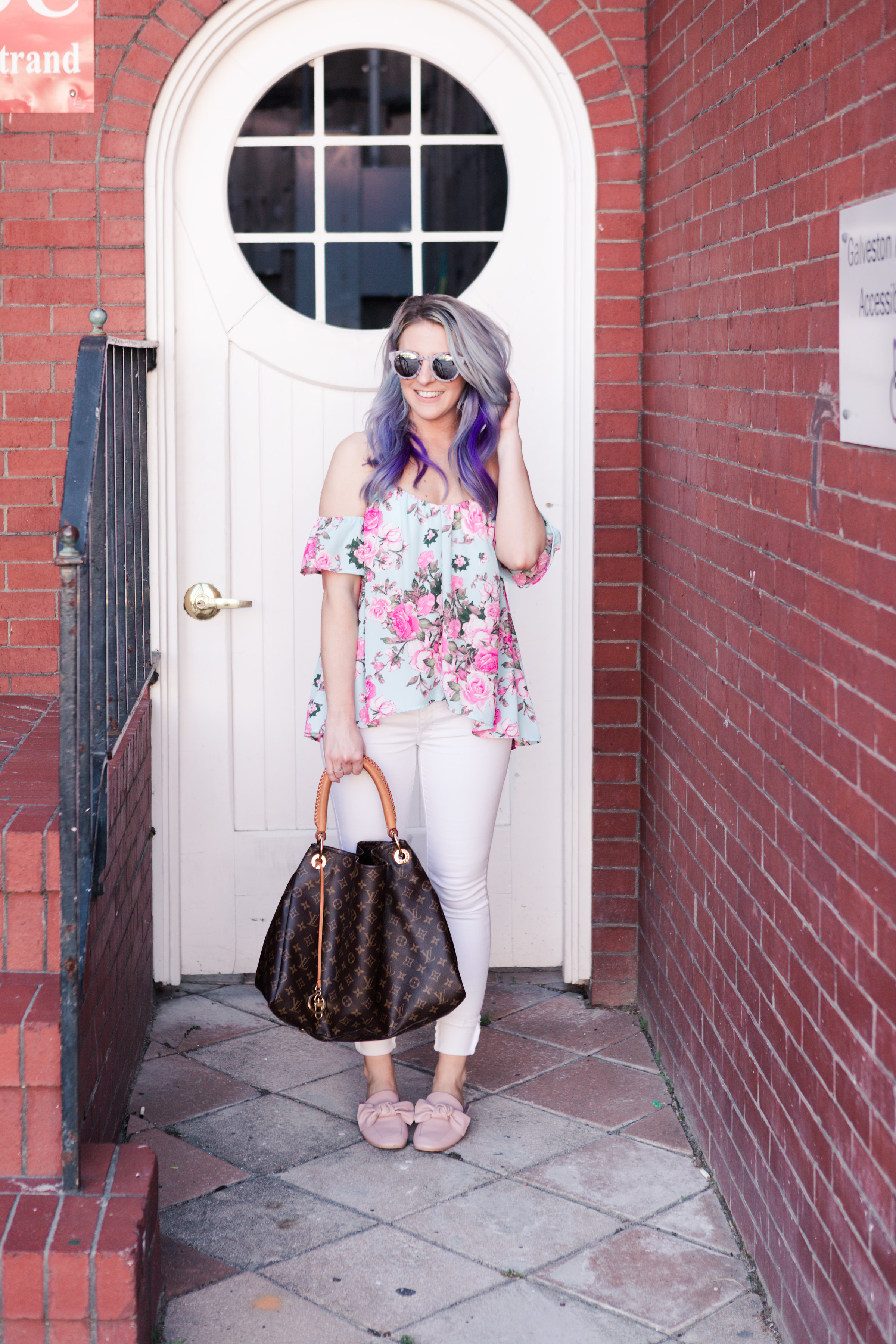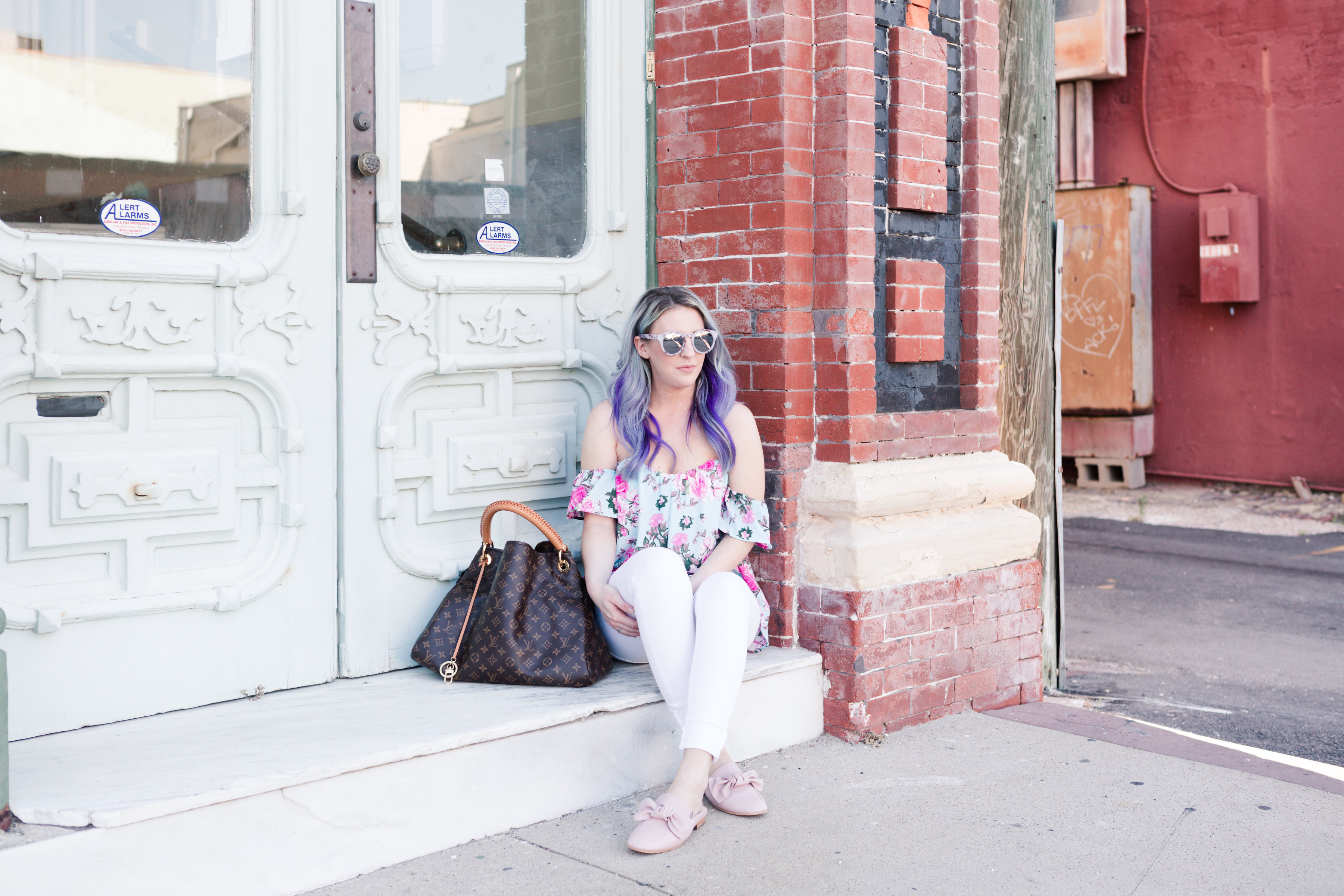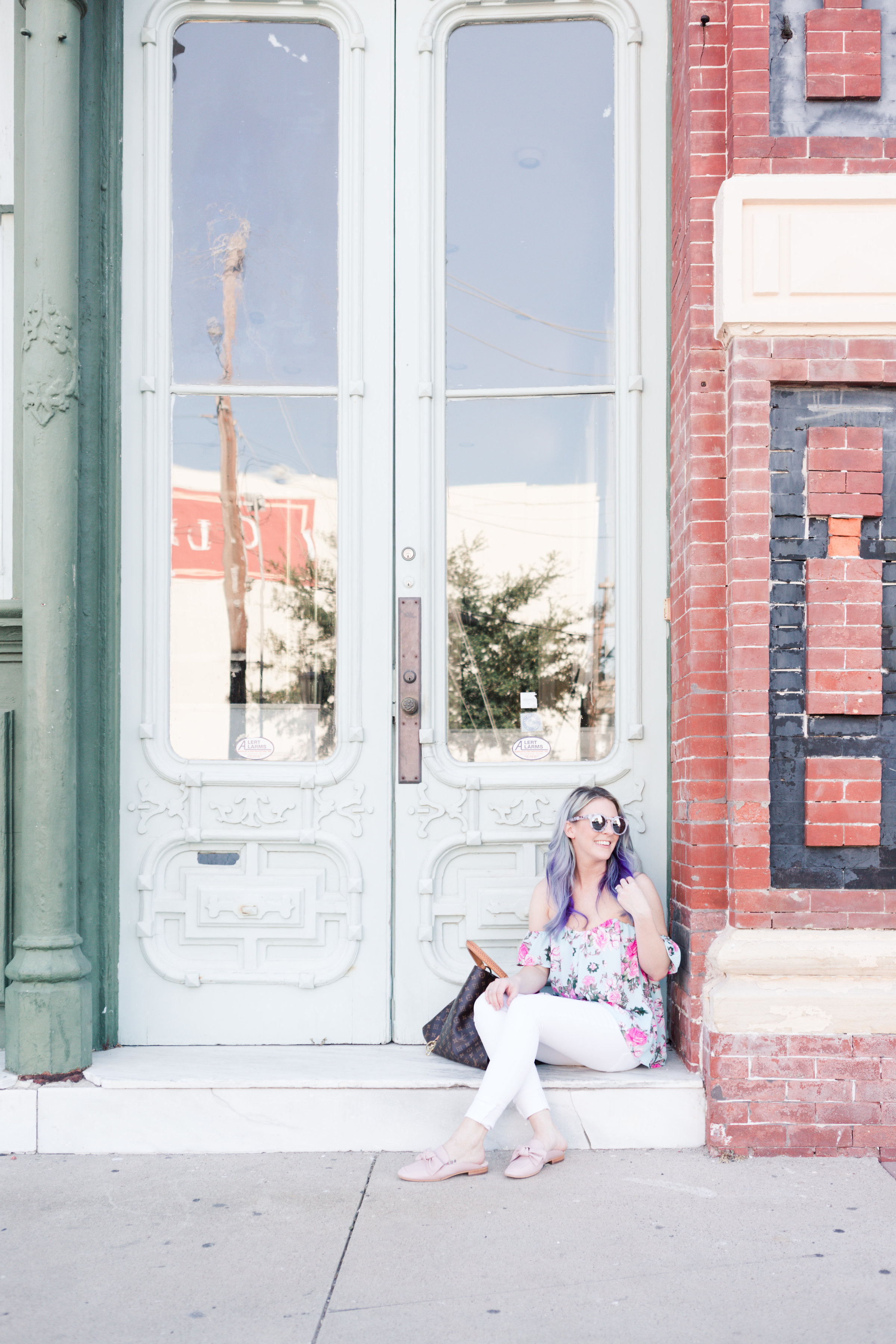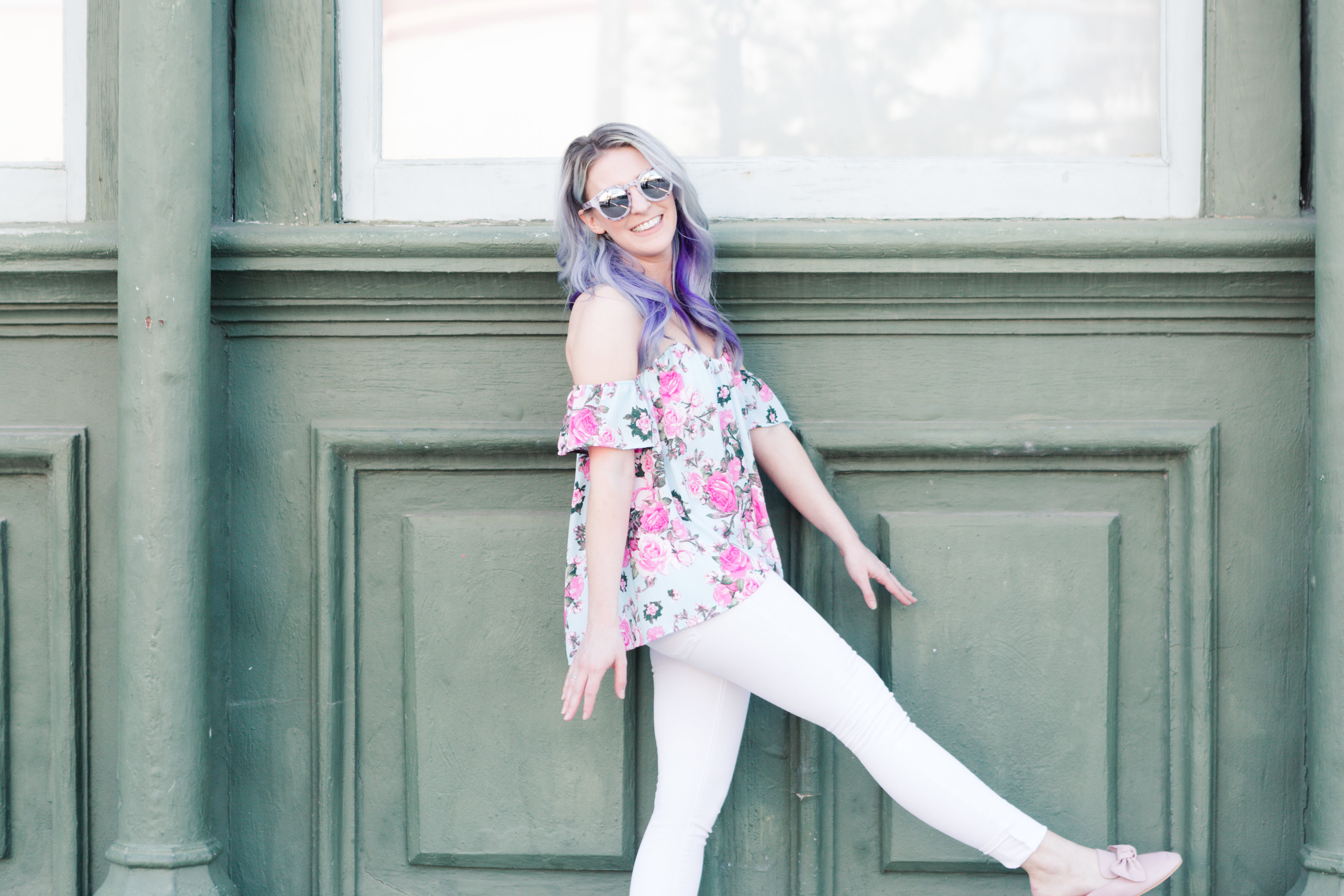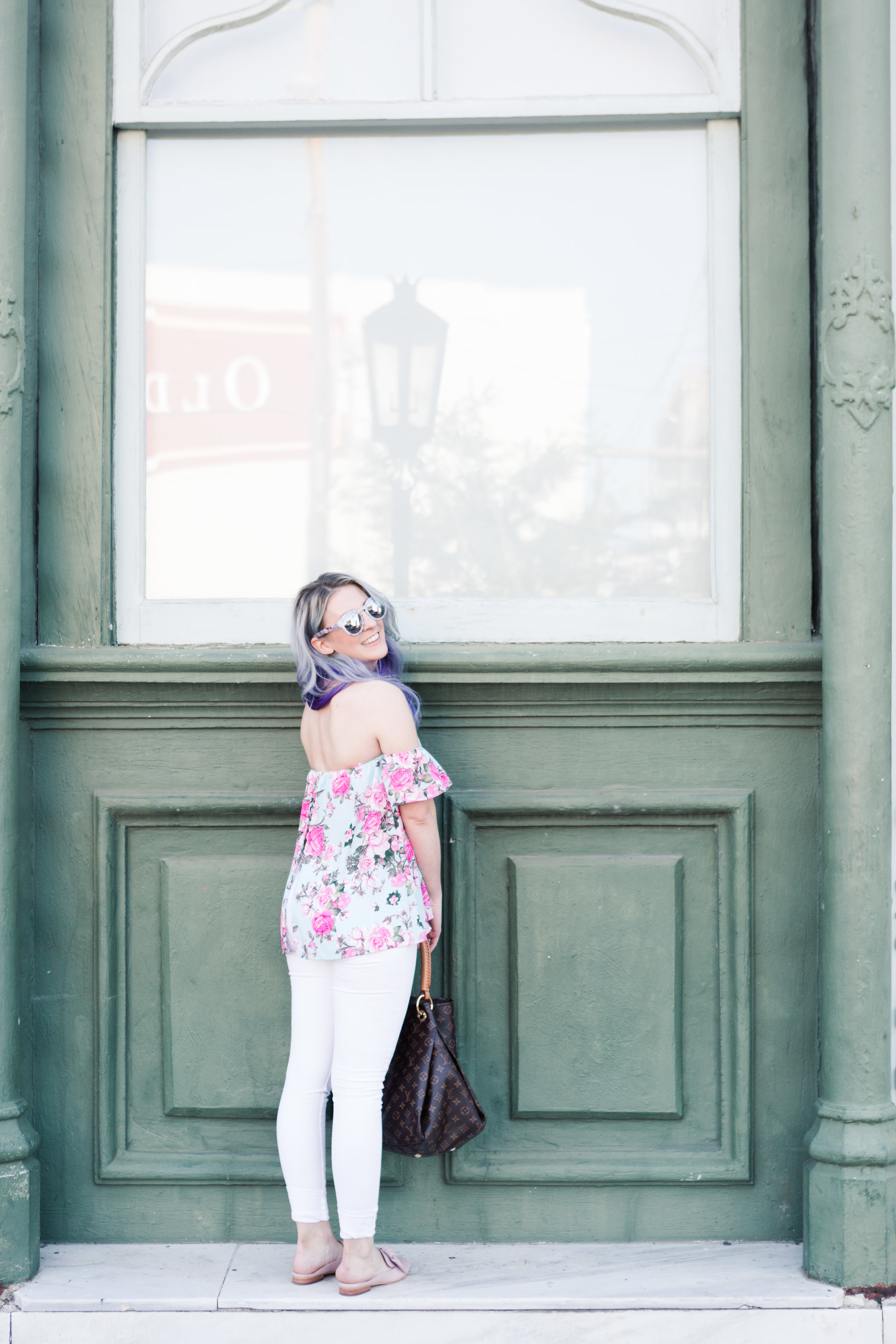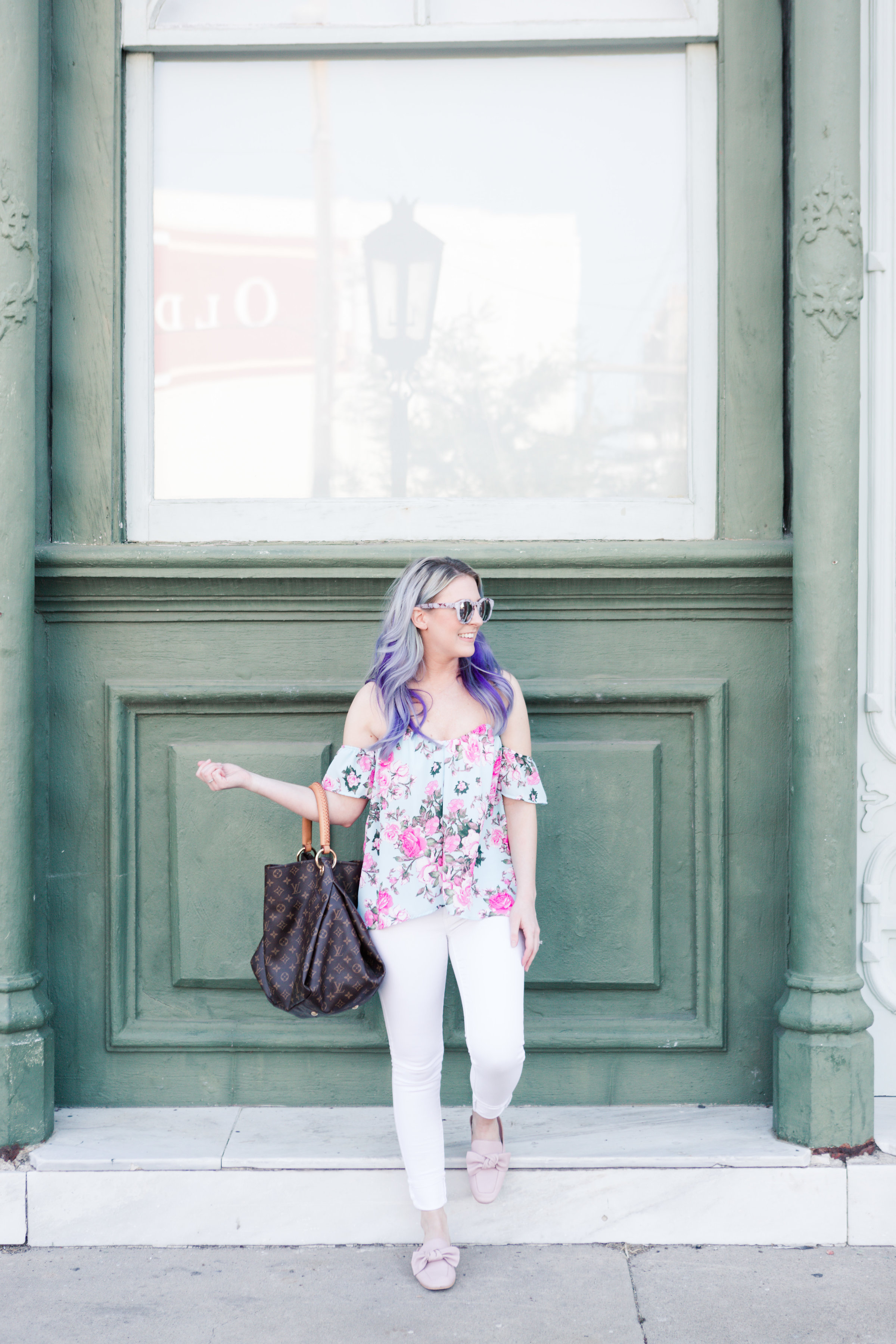 Hair Stylist: Cattleya Hair Studio
Photography By: C Wright Photography
I mentioned yesterday on Instagram how every time I have along weekend ahead, that work week seems to drag a turtle's pace. Do you have any tips/tricks to help a lady off of that struggle bus? I tried very hard this week to just focus on dreaming of weekend in this floral, open back, bustier, off the shoulder top. << See how many tends are covered in just this ONE top? Lol, figured you might like that. Francesca's online is actually sold out of this print, but I have linked the solid colors they have in stock. Good News for You is that most of the Francesca's boutiques I have visited lately still have this floral number in stock! For me, this look can go to Brunch, and later on Wine Tastings, followed by a upscale Casual Dinner all while looking fabulous at all of these outings. And these bow mules from Nordstrom will never have your dogs barking due to the amazing comfort they offer alongside the cuteness they are.
Speaking of Nordstom, if you missed it I let everyone know on my Instastories & Snapchat about the Nordstrom Half Yearly Sale that is going on now through June 4 ( I have already purchased the most perfect summer wedges from the sale!!). I have ALL of my favorites from the sale linked here. There is something for everyone from clothing, shoes, accessories, and even swimwear linked for your shopping pleasure. Please let me know if you have any questions or want help on sizing, I totally got you lovely!
Now I am off to make a cocktail for all the weekend vibes… wait! Who am I kidding, I still have until 5pm before I can make that happen. Happy FriYay!
Enjoy your Memorial Day Weekend!