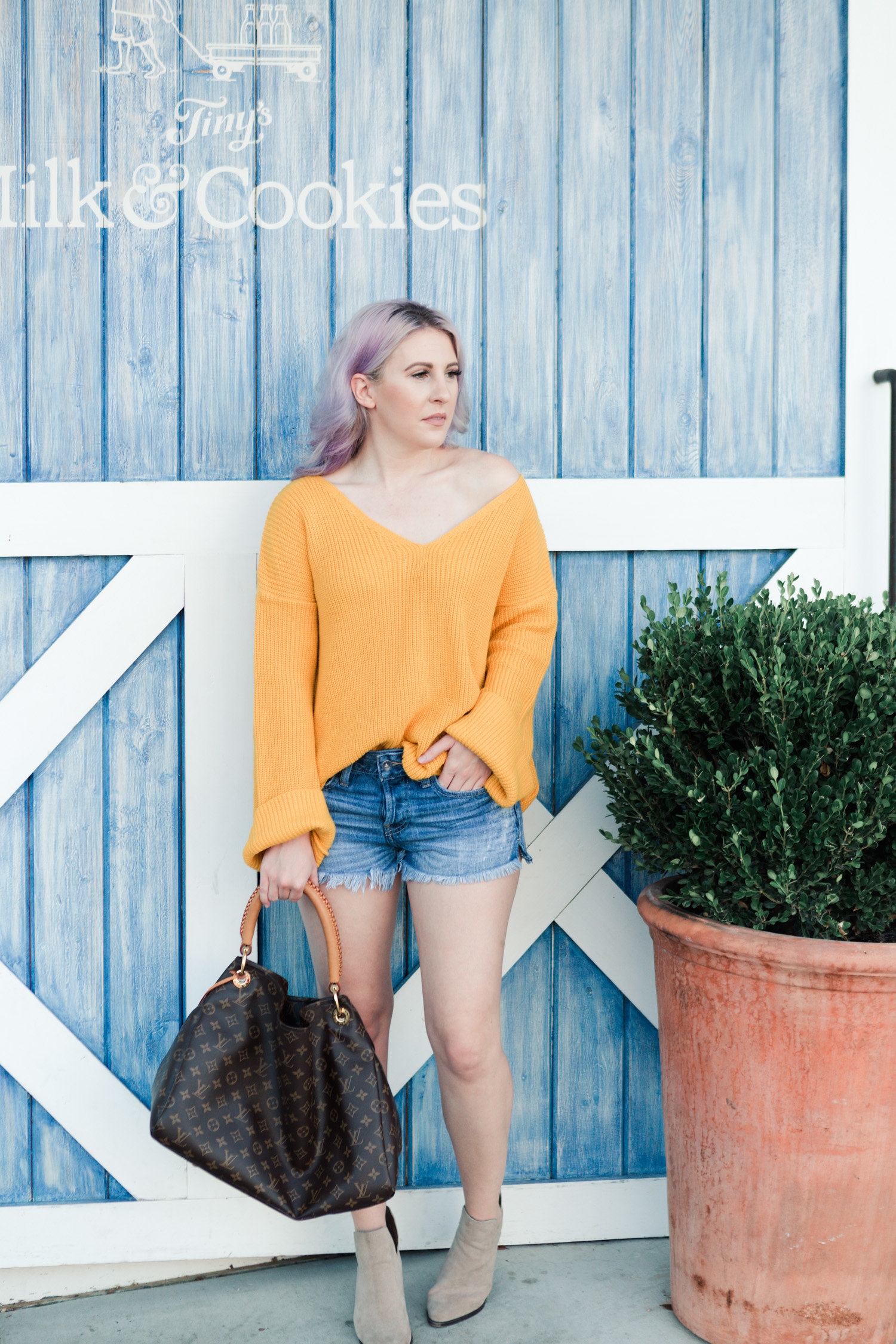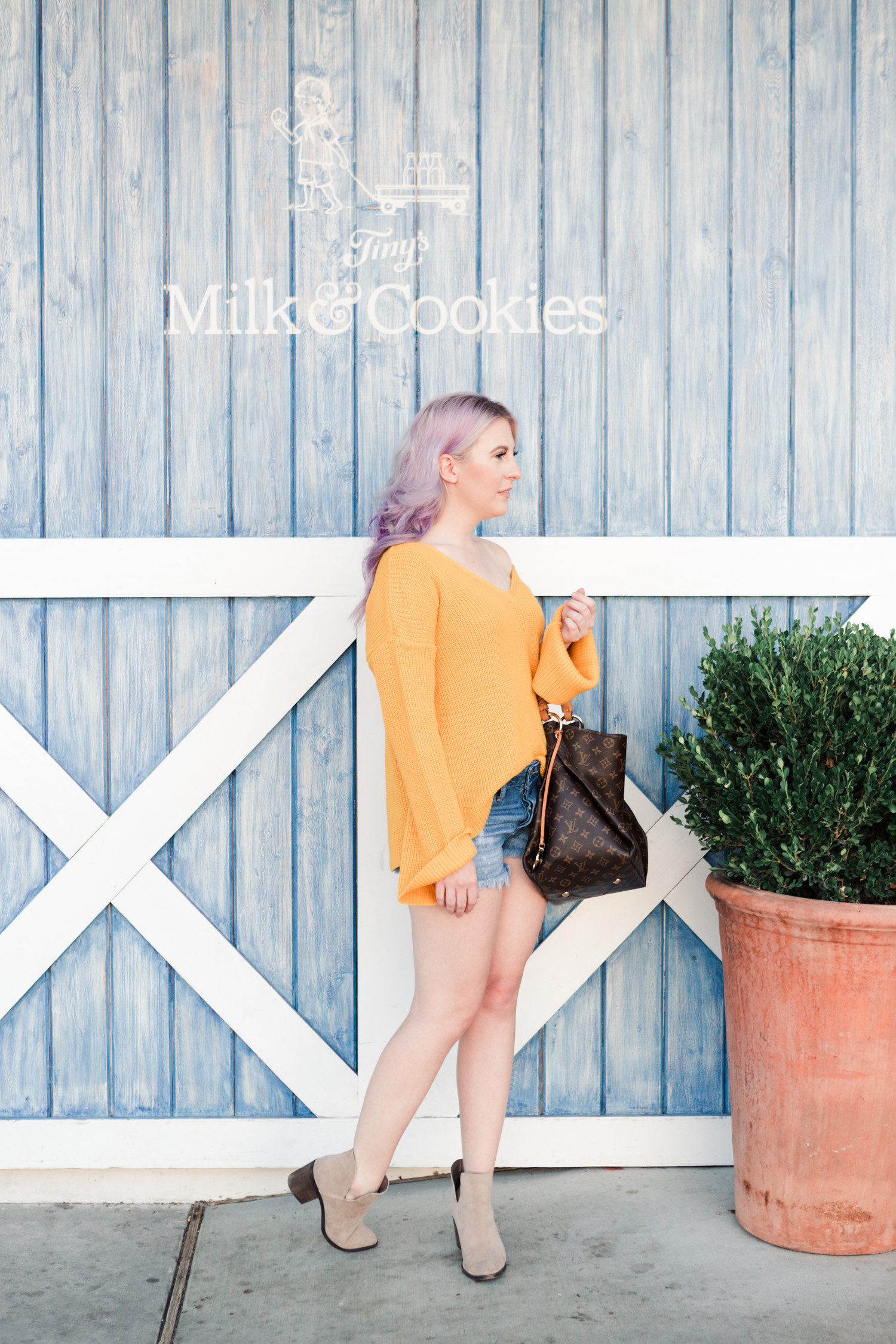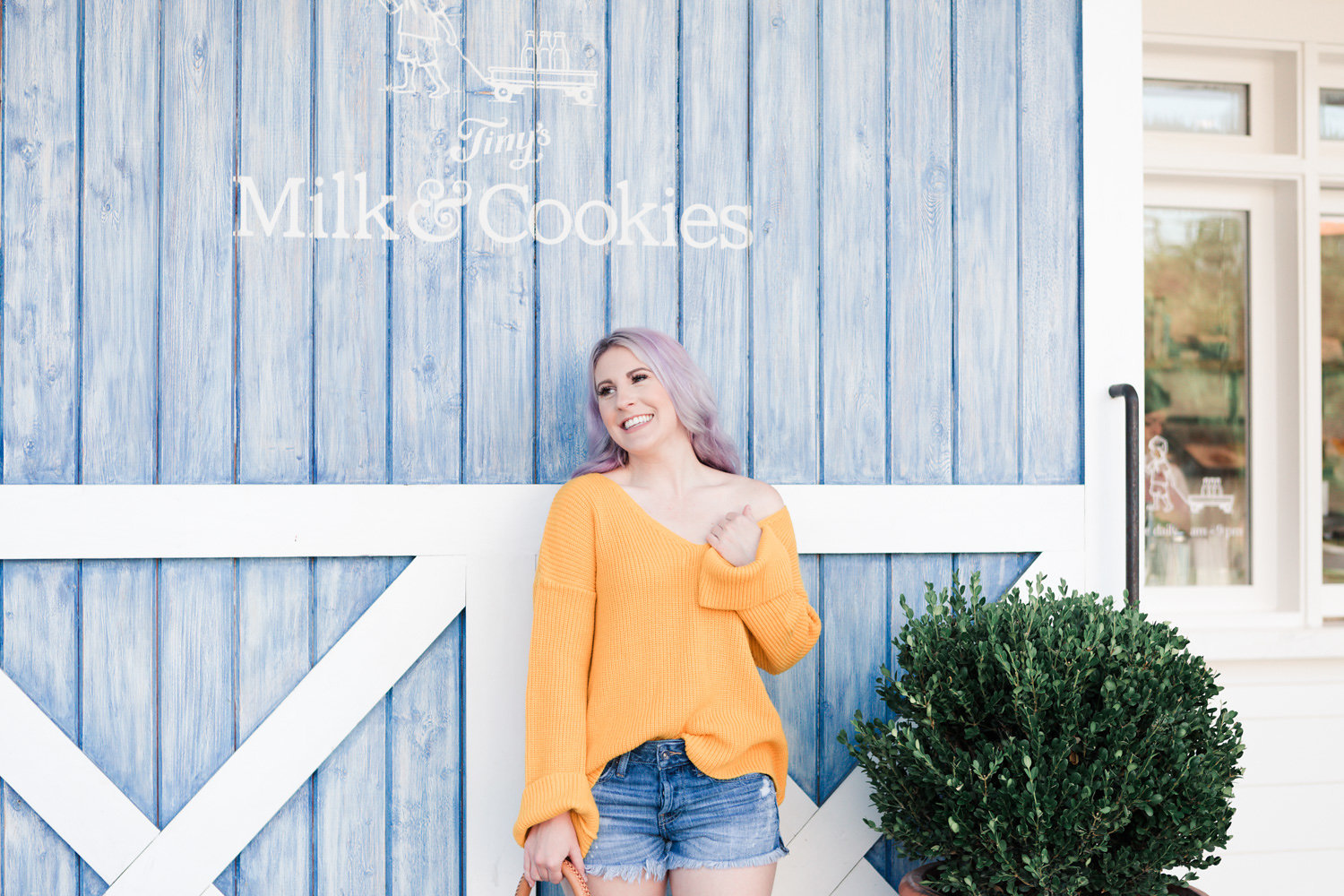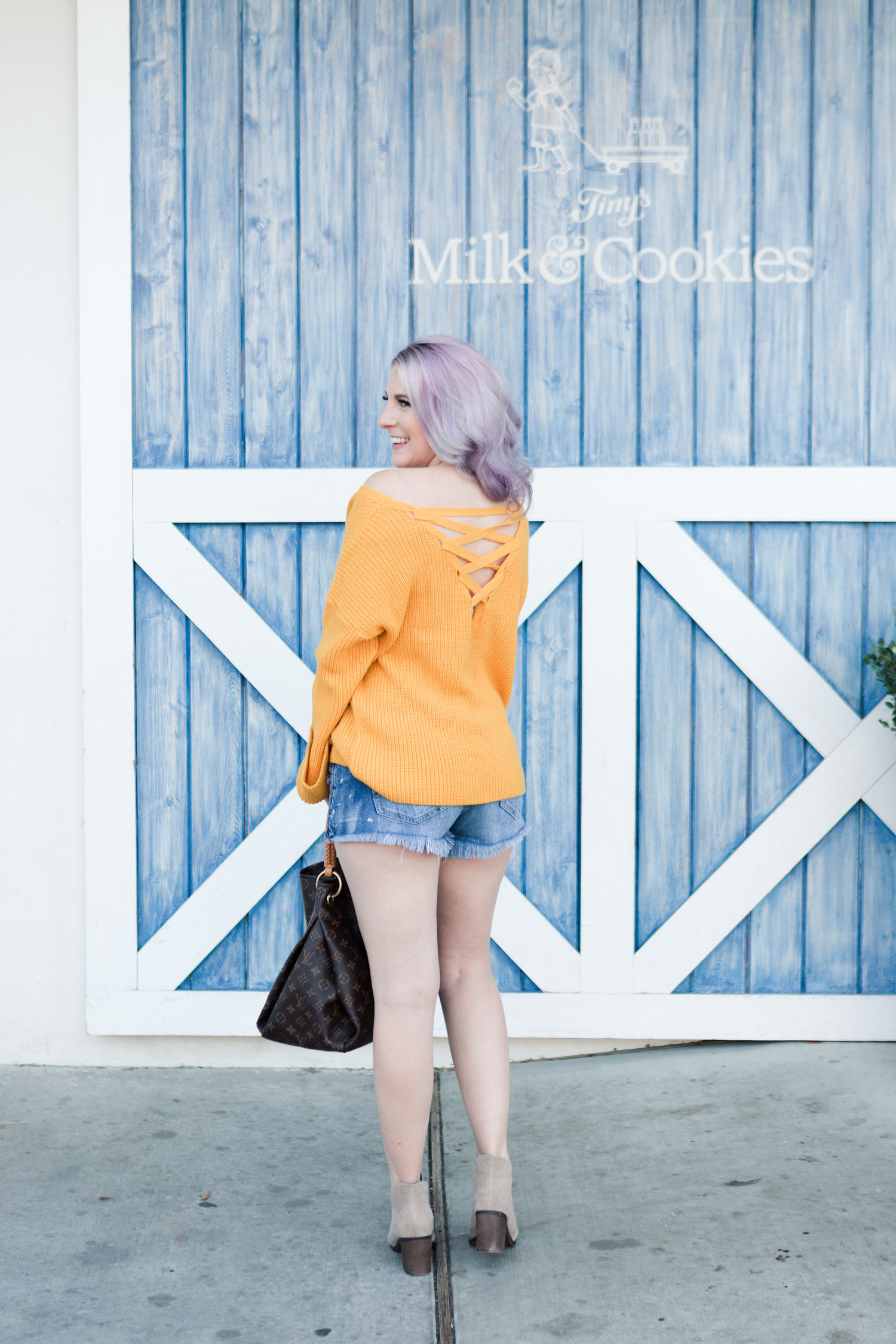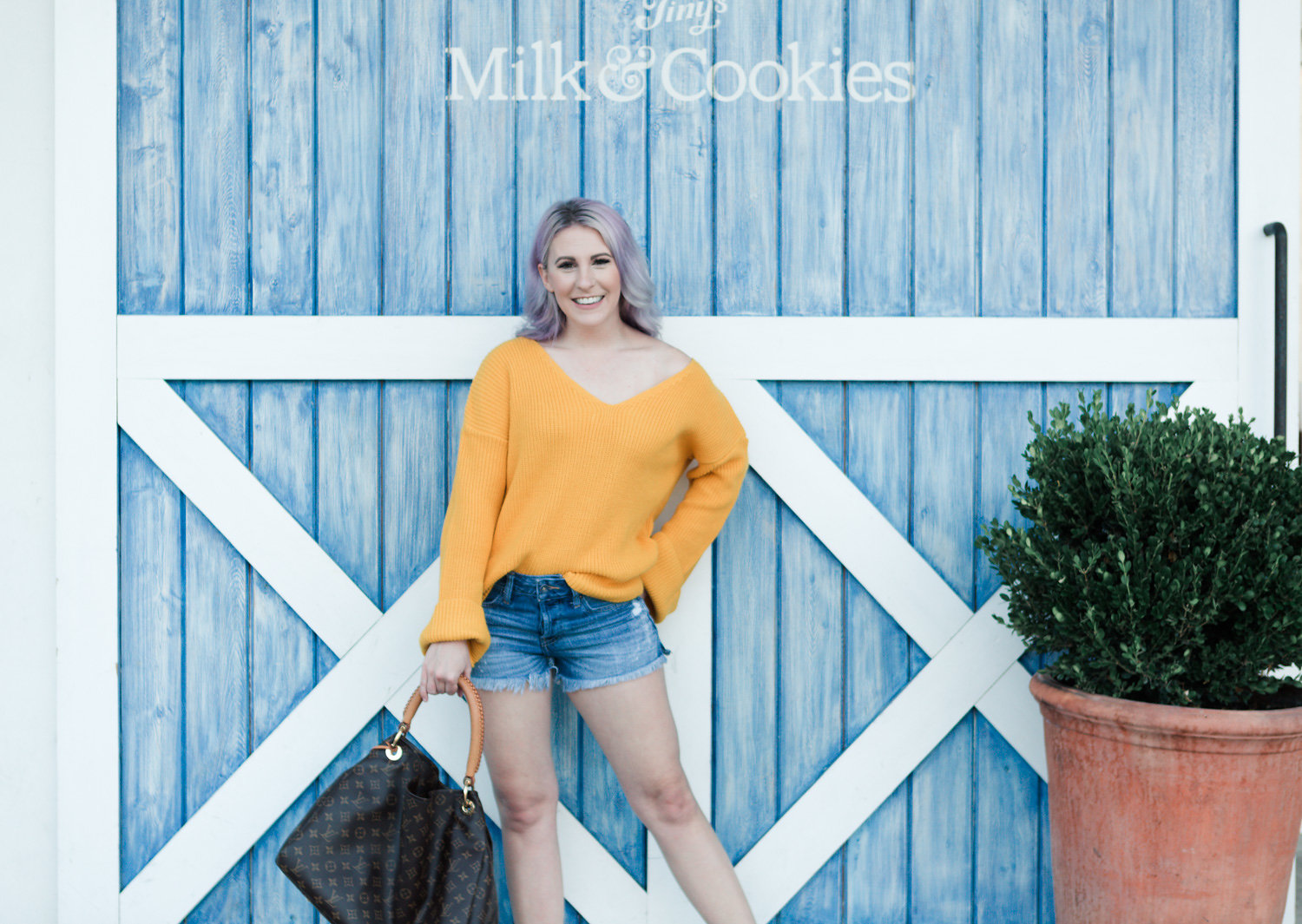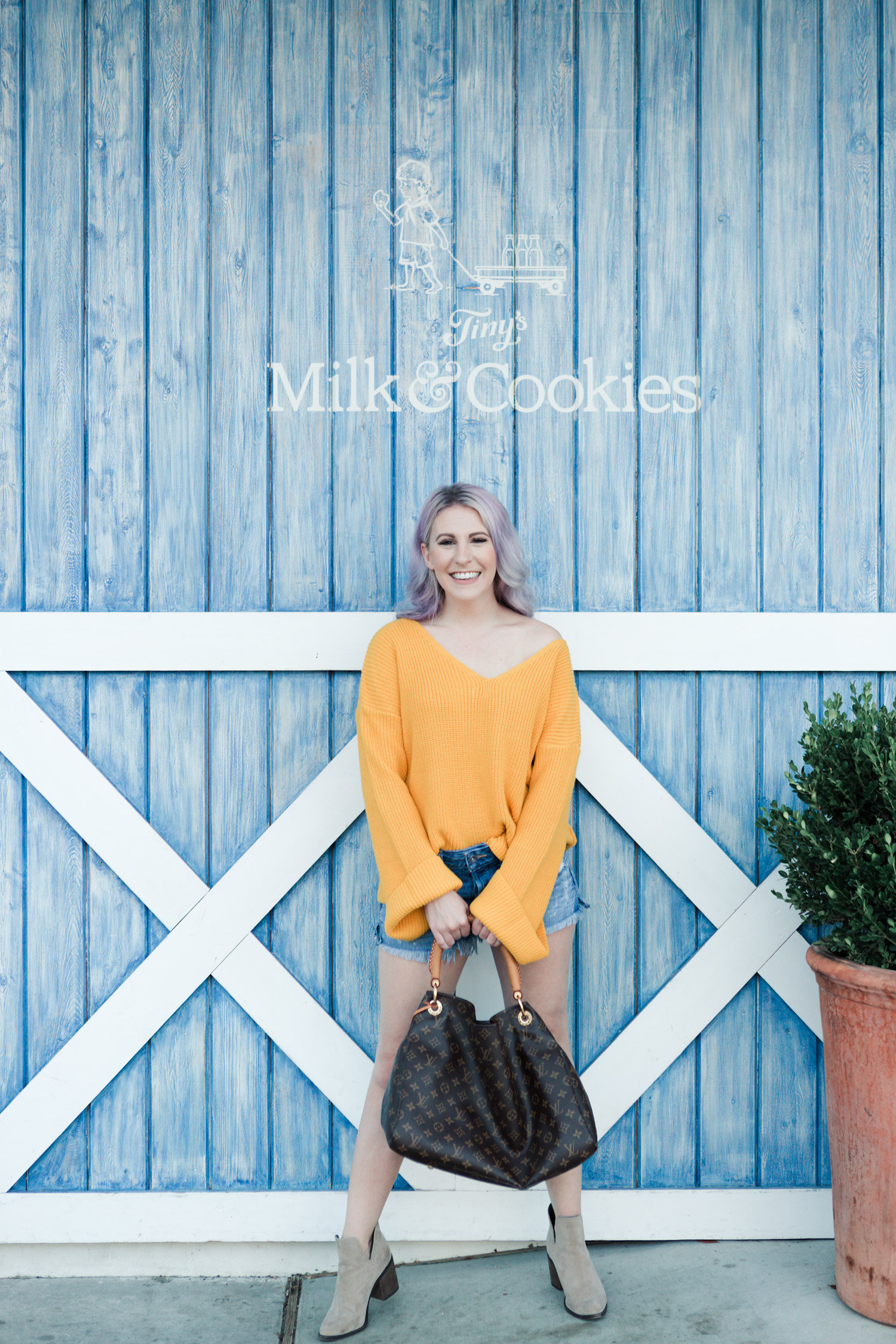 Sweater: TopShop // Shorts: Abercrombie & Fitch // Booties: Nordstrom // Tote
I have been DYING to share this sweater with y'all. It's seriously what fall sweater dreams are made of. Especially when it's not lower than 50 degrees outside! Because we aren't having consistently cool weather here in Houston, the hubs keeps giving me heck over trying to wear this in 85 degree weather. But I can't help it.. I LOVE LOVE LOVE this oversized sweater! And I know some of you may be thinking "Sarah, this yellow is a bit much for me", no worries babe because it also comes in this gorgeous ivory with the same back lace up detail. I do however suggest you size down one size to help with the perfect oversized fit.
For fall in our warmer city, this sweater is perfect to pair with your favorite denim shorts and booties. But you can always flip the script and go for a midi skirt and heels for a dressier date night look. Yep.. it's that versatile! You're probably over me raving about this gorgeousness so I'll let you just click here to snag yours while they're fully in stock and under $70.
Happy Tuesday Shoesday, lovely!
Photography By: C Wright Photography