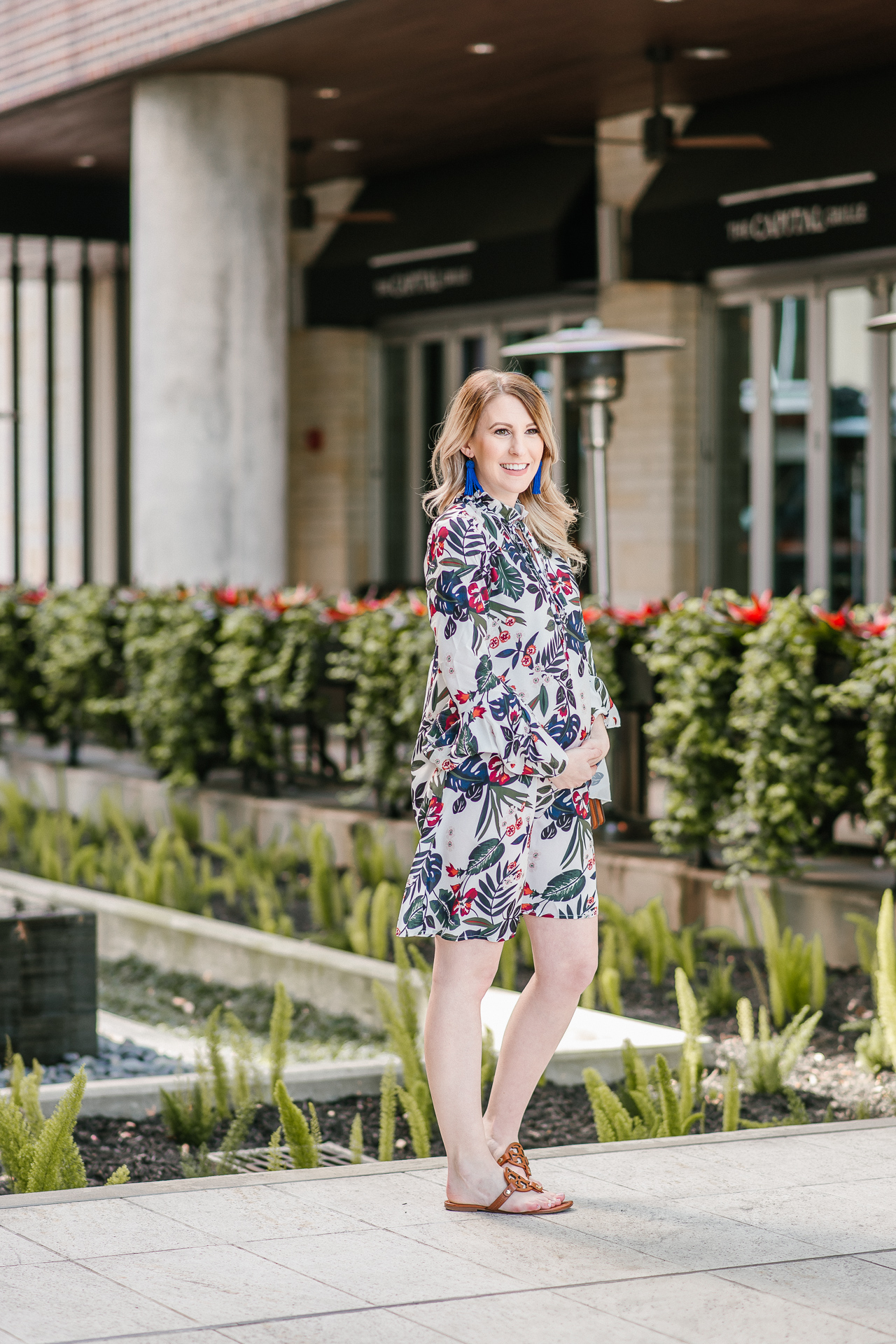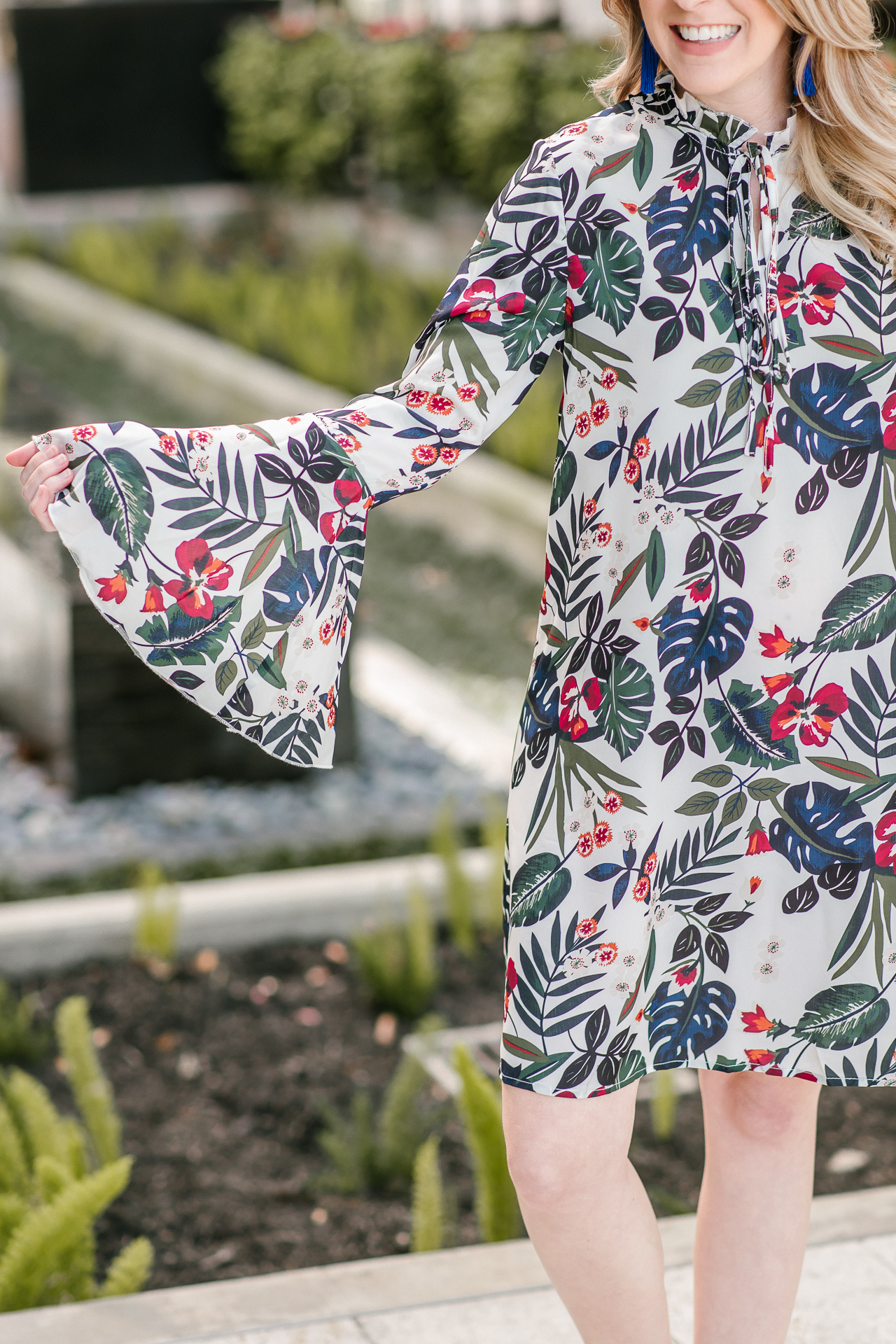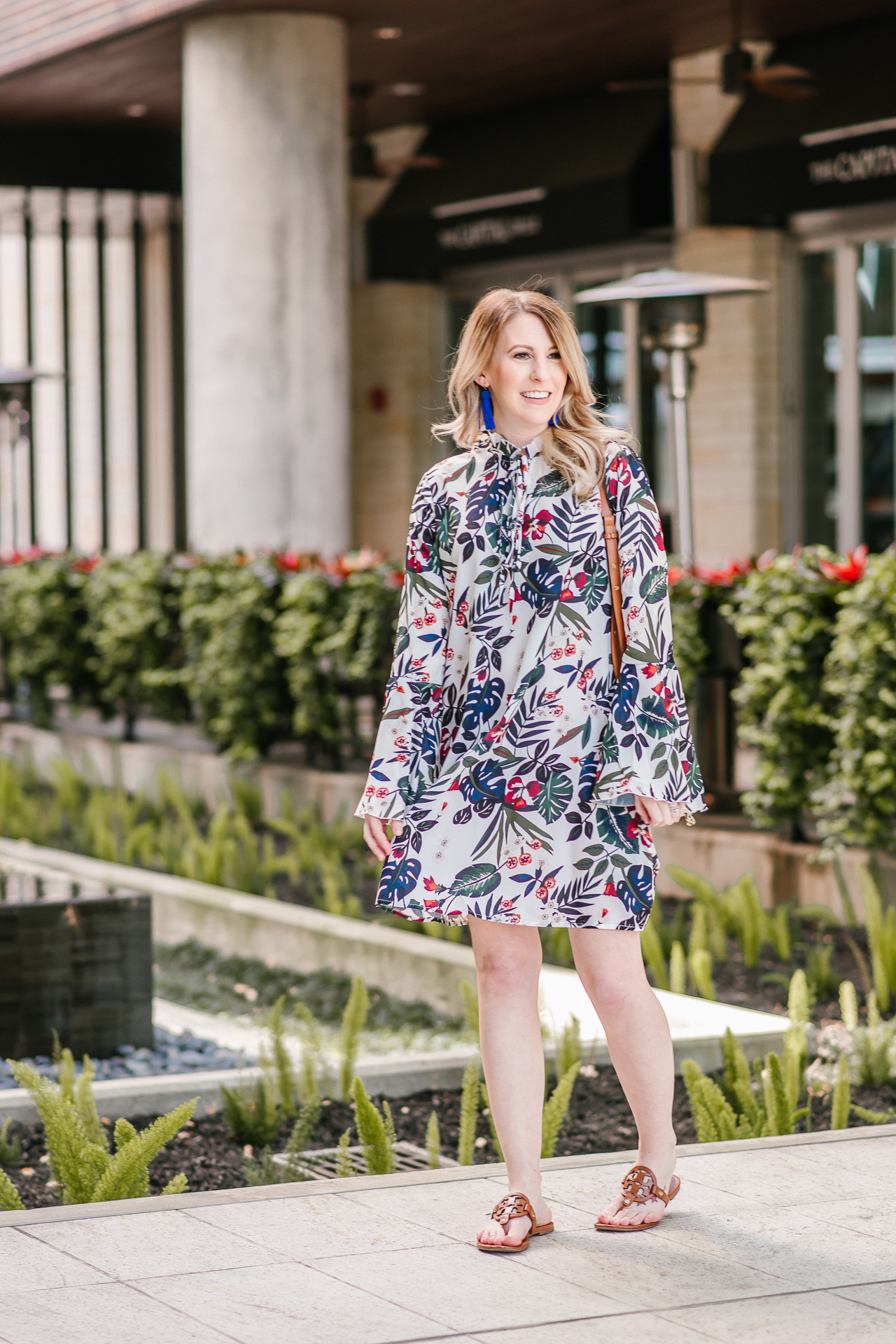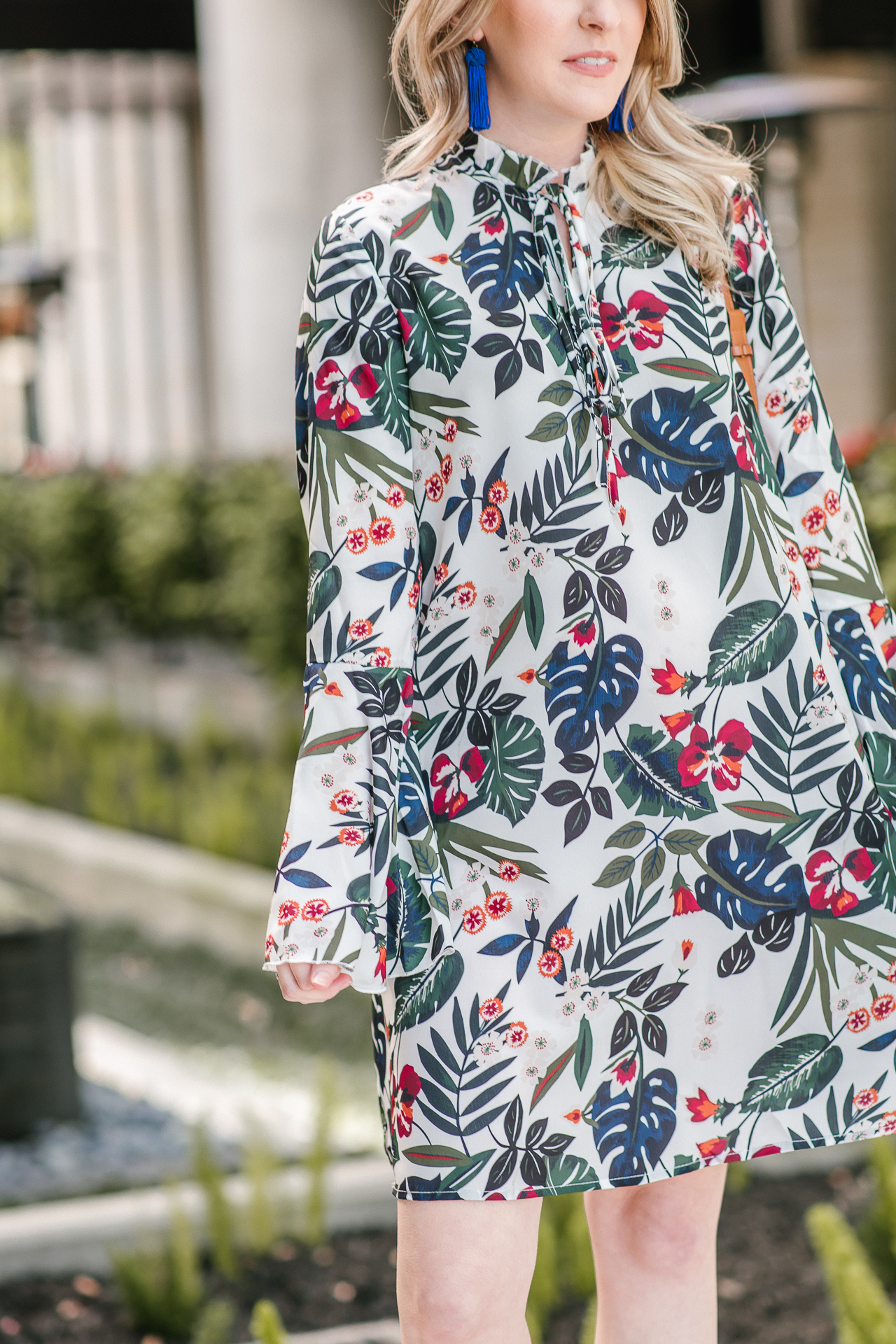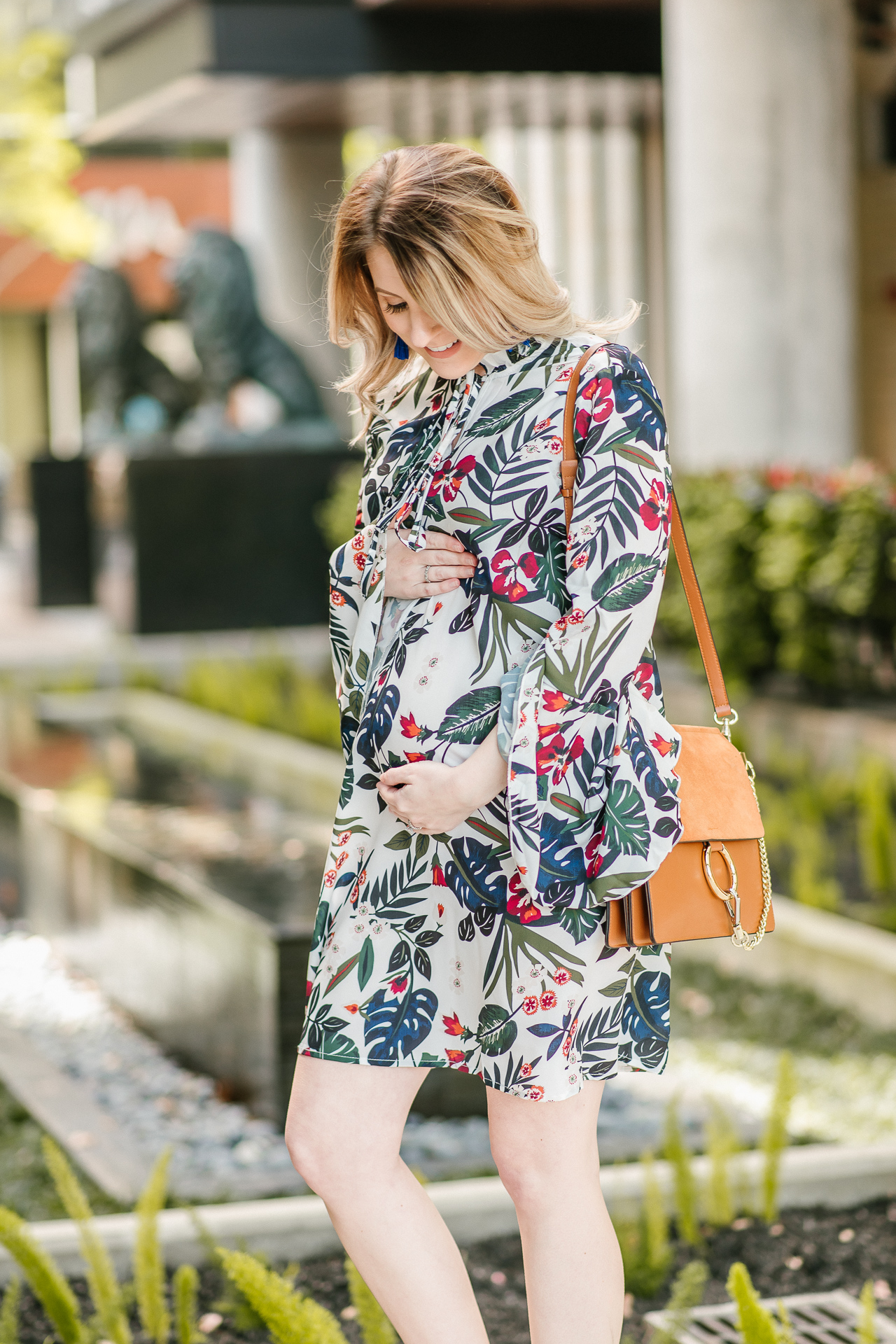 [show_shopthepost_widget id="3105386″]
[show_shopthepost_widget id="3105401″]
Swing into spring with this adorable swing dress. It's totally bump friendly for my pregos out there, but is non-maternity (sadly, this exact one sold out SUPER fast but I have very similar others linked for you). Houston has been so blessed lately with great spring weather that this momma is happy, happy, happy! Spring weather has always been a favorite for me with swing dresses like this because let's be honest, they let the air in yet don't fit too tight (allows for all high calorie brunch favorites), but makes you look like a walking spring look book which who doesn't love that? It's very little effort to look all spring chic, prego or not this is a total WIN!
Like I said, we have been super blessed with great weather and recently my husband made me privy to an activity that would be perfect to do in this weather. He told me that he has never been to the zoo. *GASP* Wild right?! I was shocked, but happy to hear that all in the same time. Needless to say here in the coming weekends… we're going to the ZOO! He is super excited for this activity and I'm happy to be out and about in the weather doing something fun even for pregos lol. I have missed brunch mimosa sipping porch side on the weekends so he totally made my day with providing this information on a fun activity together. I am trading mimosas for lions, tigers, and bears.. O My! I tell all this to hopefully give you the boost to buy this swing spring dress and get out of the house to enjoy this insanely wonderful weather we're having that is truly wonderful no matter what outdoor activity you have planned.
Photography By: Banavenue